---
Cars / Cars and Bikes
Cadillac's CT6, a new class of US luxury car
The CT6 is Cadillac's new full-size luxury sedan, set to compete with cars like the BMW 7 series.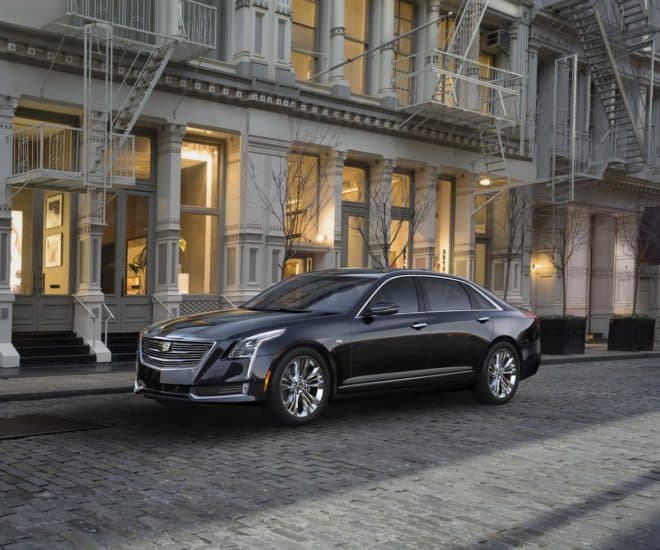 The CT6, launched at a gala event ahead of the New York Auto Show is a new flagship luxury sedan that aims to fight the might of BMW, Mercedes and Audi on their home soil as well as in the US.
The CT6 is the same size as a BMW 7 Series, yet thanks to the prodigious use of aluminum in its construction, it is actually lighter than a BMW 5 Series or a Mercedes E Class. Furthermore, the body's rigidity is also greater than that of either the 5 Series or the Audi A6 meaning that, in theory at least, it should handle like a driver's car.
Greater dynamism is also why the car uses a double-wishbone front and multi-link rear suspension and a Magnetic Ride Control system and why the more potent engine options will be mated to an all-wheel drive system.
But dynamics are only part of the luxury car equation. Cadillac promises that the CT6 will offer "bank vault" levels of quietness for those inside it, along with best in class leg- and headroom and storage space.
Fully aware of what its competitors are up to, the CT6's rear seats recline and offer five massage settings as well as heating and cooling systems.
As for toys, the car is the first to offer a 360-degree recording internal camera for filming front and rear passenger point of view footage.
Rear passengers also get flip-up HD screens integrated into the backs of the front seats and a host of USB and HDMI ports for connecting their own computers, phones or tablets.
As for technological driving aids, the car can park itself and autonomously and there's a thermal imaging camera for spotting potential obstacles while driving at night.
The CT6 will come initially with three engine choices — a 2-liter, 266bhp four-cylinder, a 3.6-liter, 335bhp V6 and a 3-liter twin turbo V6 with 400bhp on tap. Springing for six cylinders will also mean getting four-wheel drive as standard. However, all powerplants channel their energies via an eight-speed automatic gearbox.
More engine variants, including a V8 and a hybrid, are expected to arrive further down the line. But, if the car can live up to the hype, it could well prove to be a worthy competitor to a flagship Mercedes or BMW.
---