---
Cars / Jets
Gulfstream's G700 Sets Two Transatlantic Speed Records
Splendorous and speedy, the G700 sets two transatlantic speed records.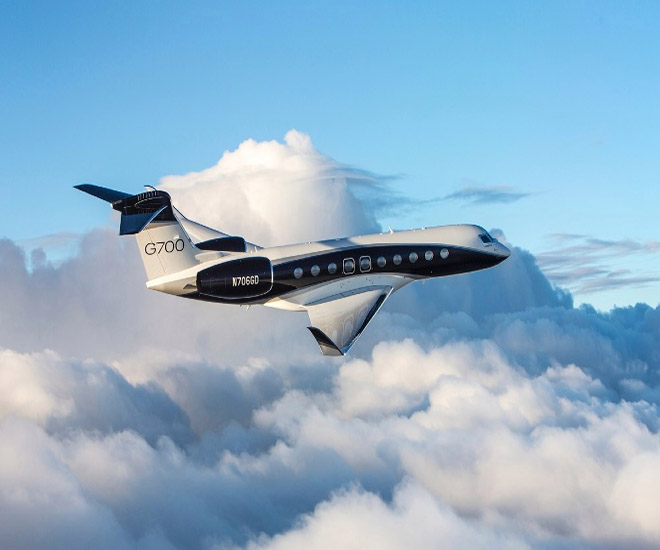 Gulfstream's G700 aircraft had just set two transatlantic records for flying at 6,711 nautical miles nonstop at Mach 0.88 or 1,086 kilometres per hour, for 13 hours and 16 minutes. The aircraft took off from Savannah, Georgia to Doha, in Qatar.
It then set another record for flying from Doha to Paris, 2,935 nautical miles in six hours and 15 minutes, at an average speed of Mach 0.90 before returning back to its headquarters in Savannah.
Powered by two Rolls-Royce Pearl 700 engines, the G700 is capable of flying 7,500 nautical miles and can carry up to 13 passengers. It also flew on low-emissions aviation fuel to comply with the original manufacturer's sustainability commitment.
The transatlantic flights were Gulfstream's way of showing that the jet lives up to the hype it has attracted in 2019. And visiting the capital of Qatar is intentional as The Qatar Airways group has already placed an order to include the G700 into its fleet of business jets. The delivery of the first G700 aircraft will take place next year and it is priced at US$78 million.
Unveiling the G700 flagship aircraft at a press conference in Doha, Qatar Airways Group CEO Akbar Al Baker said, "Qatar Executive grew exponentially during the Covid-19 pandemic."
"The average monthly block hours reserved grew by 76 per cent year-over-year and the booking enquiries increased by more than 100 per cent." Despite growing concerns over the safety of travelling, business aviation remains resilient and demand for it is expected to remain strong.
The cabin is currently the largest in business aviation. With a length of 57 feet and 8-foot width, it provides ample and spacious seating and a "grand suite" in the back of the aircraft that serves as a bedroom. It also has an extra-large galley, 20 oval windows, and circadian lighting that helps reduce overall jetlag.
Paris-based rival, Dassault, announced its own long-range business jet this year, the Falcon 10X. These two, along with Bombadier's Global 7500 will soon be competing in private aviation's farthest, fastest, and most expensive category of business jets. Under the right conditions, the G700 can fly from London to Chile nonstop — an incredible feat in aviation.
Here is a short clip about the Gulfstream G700
For more articles about jets, click here.
---