---
Lifestyle / Alcohol
Most Expensive Wine? Hermitage La Chappelle 1961
A bottle of Hermitage La Chappelle 1961 has sold for 13,320 euros, costing more than the world-famous Grand Cru Domaine de la Romanee-Conti 2009.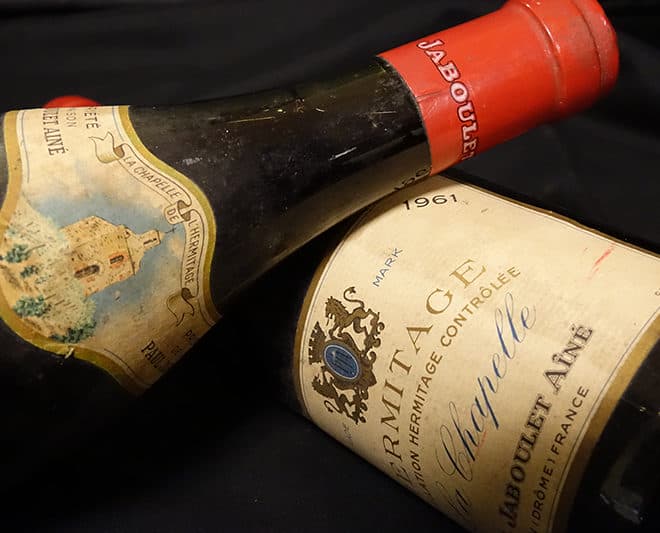 Wine fans would be no strangers to the name Hermitage La Chappelle 1961, but will still be surprised to learn that it is the world's most expensive wine, according to iDealWine, based on their own auction results thus far this year. Most accurately, the Hermitage vintage can be said to be the most expensive wine bought via iDealWine auctions so far in 2016. [This version of the story clarifies the rationale behind the ranking].
The world-famous Domaine de la Romanee-Conti (DRC) is typically top dog at auctions, ranked as it is as one of the greatest wine producers and widely recognized as the leader of the pack. With its low production volumes matched with very strong demand, you might recall that one DRC bottle clinched the highest auction bid, with the Grand Cru Domaine de la Romanee-Conti 2009 sold for 11,160 euros.
This is, unfortunately, old news. Just recently, a bottle of Hermitage La Chappelle 1961 from the Jaboulet estate went under the hammer with the winning bid of 13,320 euros to an Austrian enthusiast. It is too soon to claim that the DRC has been dethroned, however, for according to Wine-Searcher.com, the Grand Cru DRC has registered even higher prices, more than $16,000 in fact – albeit not at auction. The DRC has a long way to go before it relinquishes its investment-grade crown.
For the record though, tracking the most expensive wine of all time is surprisingly difficult. For example, the most expensive standard (750 ml) bottle of wine sold at auction is the Chateau Lafite Rothschild 1869. A Sotheby's auction in 2010 raked in $690,000 for three bottles of this vintage, sold as a single lot. For just one bottle of wine, another Chateau Lafite, (this time the 1767, before Baron Rothschild acquired it), is credited with holding the sales record. It was thought to have been part of Thomas Jefferson's collection. Malcolm Forbes purchased it in 1985 for $156,000 and it has been consumed by controversy since then, with its authenticity questioned till today.
In any event, the crowning of our new iDealWine auction leader speaks volumes about the world of wine. Rhone Valley wines (like the current reigning champion) are currently on the rise in the industry, with its WineDex Rhone index jumping 5.60%, as compared with the 5% for the index tracking Burgundy wine (like the DRC) prices. Things are certainly changing.
Check out Rhone Valley and DRC wines on Epicurio now. Download the app on iTunes or Google Play now
---