---
Business
5 Reasons Why Singapore Is Ideal for Your Crypto Business
Are you thinking of starting a crypto business? We look at why Singapore is an excellent choice for start-ups in the crypto industry.
Although Singapore has a population of just over 5 million, the country's largest asset is arguably its relationship with the rest of the world. Singapore has more multinational corporations than any other Southeast Asian city and ranks as one of the best places for business activities according to the World Bank Group. Aside from its sunny weather, scenic landscape, and reputation as a financial hub to trade forex, Coincub also ranked Singapore as one of the most crypto-friendly countries in the world due to its robust economy, positive legislative environment, and high rate of cryptocurrency adoption. Singapore is quickly becoming the go-to destination for crypto businesses. Here are five reasons why you should consider starting your crypto business in Singapore:
Strong Crypto Regulatory Framework
Singapore is one of the most forex-friendly countries in the world, and its crypto regulatory framework is highly effective. The nation has a Cryptocurrency and Blockchain Industry Association (CBIA) focused on helping small and medium businesses thrive in this industry. In addition, Singapore has a modern regulatory structure that covers various financial system-related activities. These factors make Singapore an ideal destination for investors who want to establish a presence in the crypto industry. Furthermore, experts are available to help foreign investors navigate setting up a business in Singapore. With a robust regulatory framework, Singapore is poised to become a leading cryptocurrency innovation and adoption centre.
Well-developed Banking and Financial Infrastructure
Singapore's well-developed banking and financial infrastructure provide crypto firms with easier access to liquidity. The country has a long history as a capital market hub, and its environment is conducive to developing innovative financial products and services. Furthermore, the region becoming increasingly important in the global economy gives crypto businesses a significant competitive advantage.
Forward-thinking Government Support
Singapore is an excellent example of a government eager to revive the sector and push crypto development that provides utility value. The Monetary Authority of Singapore (MAS) has collaborated with private-sector blockchain businesses in Singapore and overseas, such as Project Guardian, Project Ubin, and Project Dunbar. These initiatives aim to use blockchain for payments, securities tokenisation, and cross-border trade financing.
Proven Track Record of Welcoming Global Businesses
Singapore businesses have a proven track record of welcoming global companies. For example, Singaporean enterprises use cryptocurrency as an alternate payment method to help minimise settlement time and international transaction costs. These businesses are typically early adopters of new technology and are always looking for ways to improve their efficiency and competitiveness. In addition, there are also Singaporean companies working to tackle the scalability issue of blockchain
platforms. This is because they believe that blockchain can revolutionise how businesses operate and interact with each other.
Low Taxes and a Skilled Workforce
Singapore is a popular destination for investors due to its low taxes and skilled workforce. The country has a very favourable taxation structure, with its government consistently providing several incentives and support programs to encourage business investment. Additionally, the workforce in Singapore is highly educated and competent. It is consistently ranked as one of the most competitive in the world, making it an attractive place to do business.
Why Is Singapore Increasing Crypto-related Regulation?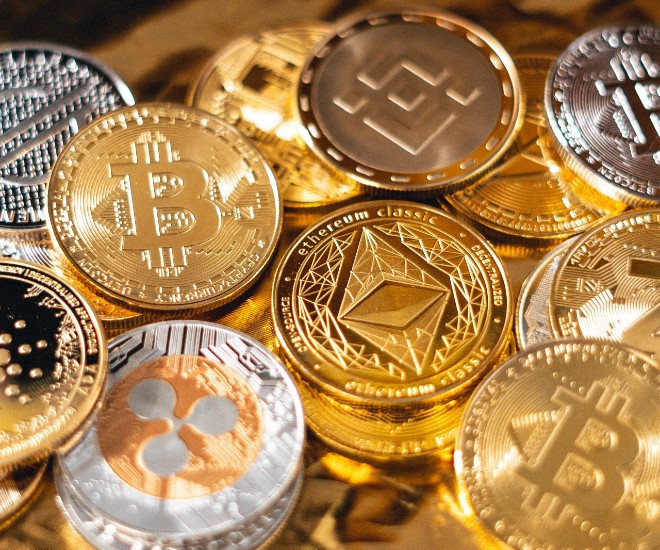 In recent years, cryptocurrency has become increasingly popular, with many people seeing it as a way to make quick and easy profits. However, this newfound popularity has also increased regulatory scrutiny as authorities attempt to mitigate the risks associated with this new asset class. In Singapore, the Monetary Authority of Singapore (MAS) is the primary regulator of cryptocurrency service companies operating in the country. MAS has already established several rules and regulations intended to protect consumers and prevent money laundering and terrorist financing.

However, with the industry evolving rapidly, MAS is now increasing regulations and seeking input from industry participants on how best to protect consumer interests further. This shift in approach is designed to encourage the development of initiatives that will produce value for Singaporeans rather than speculate on the price of cryptocurrencies. As such, Singapore is leading the way in changing the narrative around cryptocurrency and shifting its focus toward intrinsic value.
Singapore's Requirements for Establishing a Cryptocurrency Firm
To operate a financial business in Singapore, you must first register under one of the Commercial Law-recognised structures. You will also need to obtain a specific license from the Singapore Monetary Authority to offer financial services. However, IT businesses do not need explicit permission from the Monetary Authority to issue cryptocurrencies. Cryptocurrency exchanges in Singapore are regulated by anti-money laundering requirements set forth by the Monetary Authority of Singapore.

These restrictions are set to safeguard customers and investors and prevent fraud. Exchanges must implement know-your-customer procedures and maintain records of all transactions to adhere to these requirements. Exchange operators must also report suspicious transactions to the office. When abiding by these requirements, businesses can ensure they operate legally and provide their clients with the best possible service.
The Bottom Line
Singapore is often referred to as the "little red dot" because of its success compared to its size. The city-state has a population of only 5.6 million people, yet it is home to some of the world's biggest companies and most important financial institutions. The country has attracted foreign investment, created jobs, and reduced poverty. Now, Singapore is turning its attention to blockchain technology.
With the appropriate policies and incentives, Singapore can help Southeast Asian blockchain businesses maximize their full resources. Singapore is still one of the best areas to start a crypto company. The country offers a favourable tax environment, a skilled workforce, and a developed infrastructure. In addition, the government is supportive of blockchain technology and has invested heavily in research and development. As a result, Singapore is well-positioned to become a leading centre for blockchain innovation.
For more finance reads, click here.
---