---
Latest posts with tags "kiss"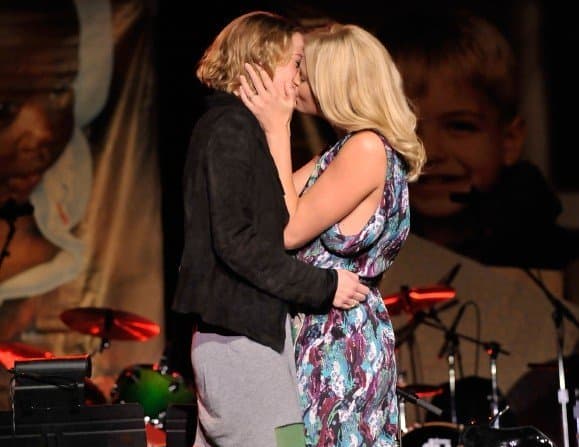 Charlize Theron kissed a girl, Thursday night October 22. The kiss was really expensive, totaling at $140,000. Both the kiss and the cash were part of a charity event held in San Francisco supporting the OneXOne Foundation, an organization committed to helping children in developing regions, to bring soccer fields and clean water to the […]
---
The supermodel Kate Moss has auctioned a kiss for charity. Kate sold the smooch for £5,000 in aid of Great Ormond Street Hospital, a specialist children's hospital in London, at a fundraiser on Wednesday night. She now plans to meet the lucky man, a banker , at his workplace to give him a smacker.
---