---
Latest posts with tags "Bugatti Brescia"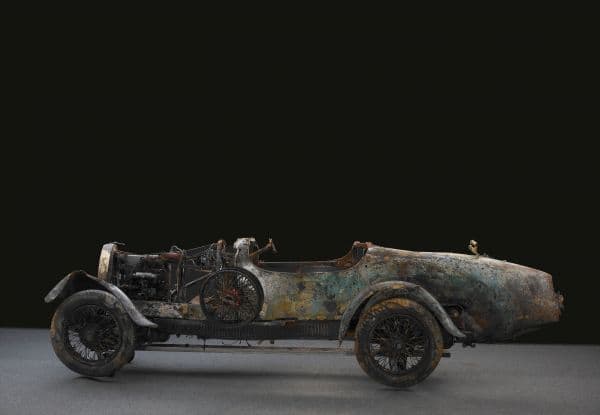 Bonhams has confirmed that a bidder paid €260,500 for the remains of a Bugatti that was pulled from the depths of Switzerland's Lake Maggiore after 73 years. The price for the 1925 Bugatti Type 22 was even more astonishing given that it had a reserve price of between €70,000 and €90,000. The final high bidders […]
---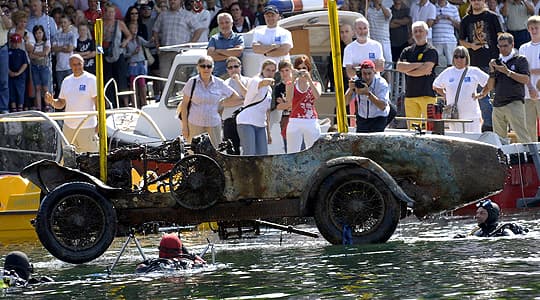 A rare Bugatti that has spent 73 years at the bottom of a Swiss lake is expected to fetch more than €90,000 at auction, the same as a brand new luxury motor. The 1925 open-top Type 22 is known as the Bugatti Brescia, after the Italian track where the model took the top four places […]
---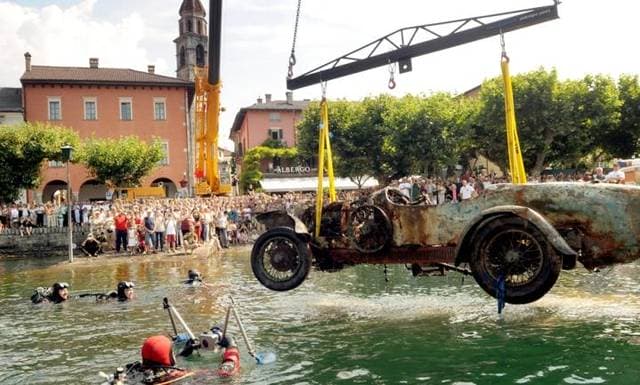 Original Bugatti's are still to be found. Last Sunday a diving team lifted the wreckage of a Bugatti Brescia from the depths of Lago Maggiore near Ascona in Switzerland. For seventy years it had slumbered at a depth of more than fifty metres. Isn't it amazing how these things survive?
---