---
Style / World of Watches (WOW)
Zenith Pilot Type 20 Extra Special Silver Limited Edition 250 Pieces
Sterling silver is rarely used in modern watchmaking and the Zenith Pilot Type 20 Extra Special Silver Limited Edition is expected to patina as beautifully as its popular bronze predecessor
2019 is the 50th anniversary of the El Primero so Zenith definitely has something up their sleeves for Baselworld. In the meantime, the Zenith Pilot Type 20 Extra Special Silver is what they have used to slake our horological lusts in the meanwhile. The Zenith Pilot Type 20, as you might very well recall, re-launched to great aplomb in 2012. Back then, it was called the Zenith Montre d'Aéronef Type 20. It's debut name was a reflection of its popularity in the French market, thanks to "Father of Aviation" Louis Blériot and his first flight across the English Channel in a heavier-than-air aircraft, on 25 July 1909 with a Zenith strapped to his wrist.
"I am very satisfied with the Zenith watch, which I usually use, and I cannot recommend it too highly to people who are looking for precision", -French aviator Louis Blériot, first to cross English channel
Zenith Pilot Type 20 Extra Special Silver Limited Edition 250 Pieces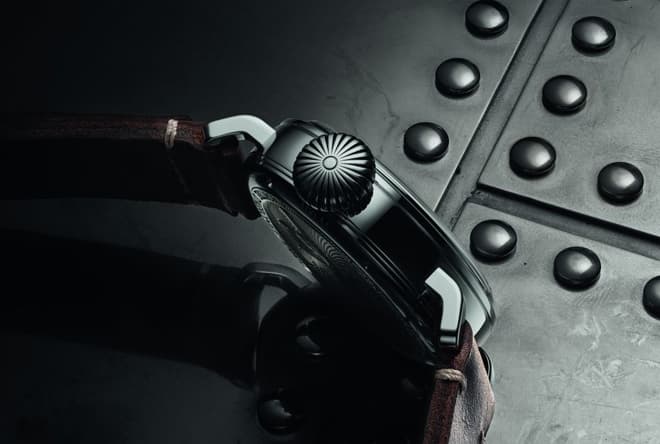 Since that maiden voyage, the Zenith Pilot Type 20 became the onboard chronometer of choice for the French airforce in 1939. In the Le Locle manufacture's modern history, the iconic Type 20 Pilot's wristwatch has kept its larger than life proportions and has had its midcase constructed from a wide variety of materials – gold, gunmetal, bronze and even an engraved Grand Feu edition ensconced in sapphire. Today, the Zenith Pilot Type 20 Extra Special Silver embraces its namesake material. Utilising silver, a lustrous precious metal with the highest electrical conductivity, thermal conductivity, and reflectivity of any metal, the limited edition Pilot Type 20 Extra Special Silver embraces the core attractiveness of a predecessor, an immortal, classically elegant timepiece with a case which oxidises and matures with its owner.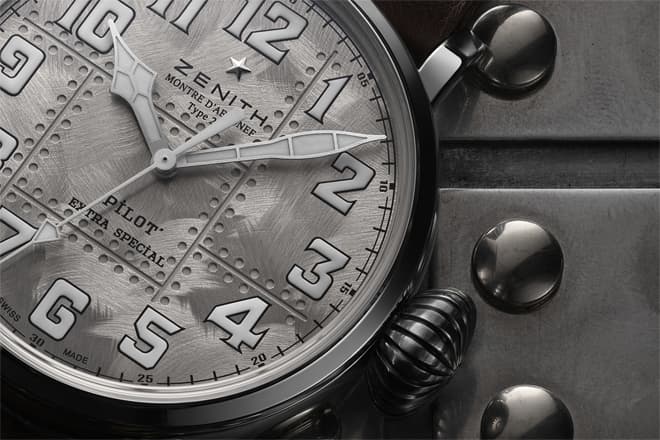 Zenith's newest Pilot Type 20 Extra Special is made using sterling silver is an alloy, composed primarily of silver and a much smaller percentage of copper. Though the material is usually not very reactive to oxygen or water, it is chemically sensitive to environmental pollutants. Hence, the Zenith Pilot Type 20 Extra Special Silver Limited Edition 250 Pieces ages more so in our modern age than it would during our pre-industrial era. That said, the lustre is easily restored using dipping baths that reduce the silver sulfide surface to metallic silver, and cleaning off the layer of tarnish with a paste.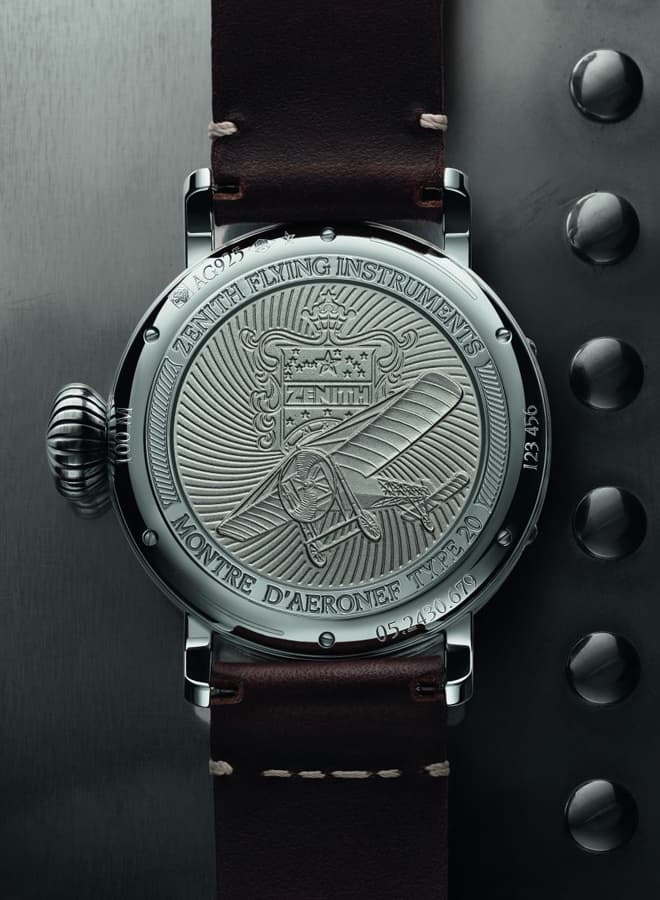 Zenith still holds the trademark for the 'Pilot' name, giving it special legitimacy and provenance in aviation timepieces; it's a legacy further deepened by the caseback engraving which sports Zenith Flying Instruments, a historical nod to that period in history before the legacy of its beloved El Primero chronograph.
Limited Edition Zenith Pilot Type 20 Extra Special Silver Price and Specs
Movement  Automatic manufacture Elite 679 calibre with 50 hours power reserve
Case 45mm sterling silver with 100 metres water resistance
Strap calfskin leather
Price SGD 11,900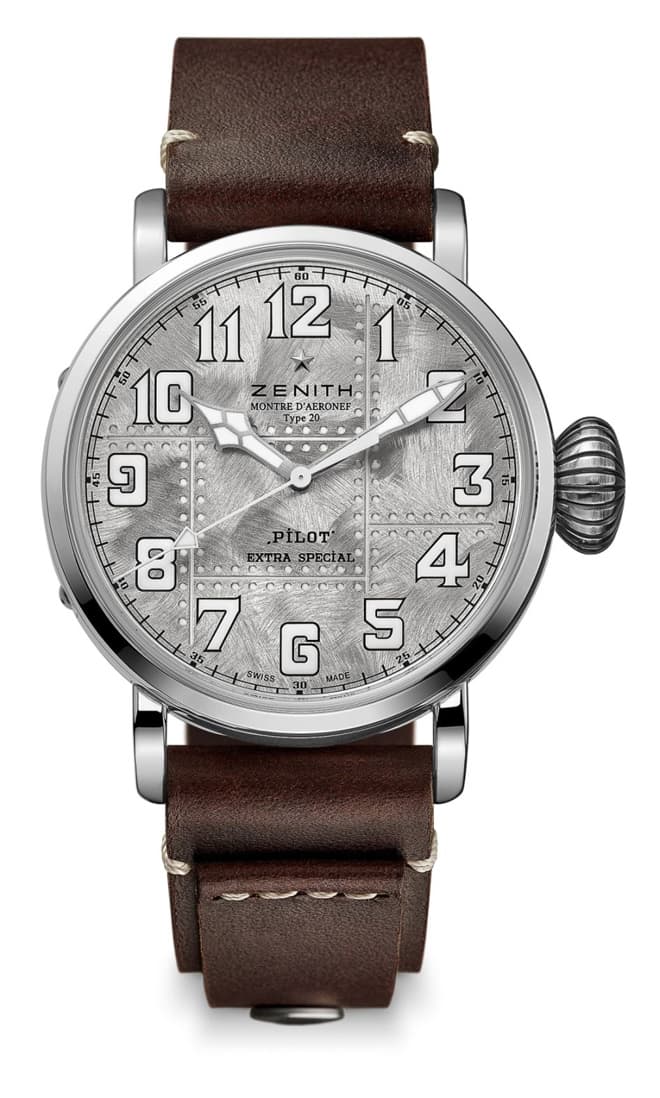 ---