---
Style / World of Watches (WOW)
Rolex, Omega and Seiko – James Bond's timepieces
Being on her Majesty's secret service requires wearing a very stylish watch. The best of Bond's timepieces are detailed below.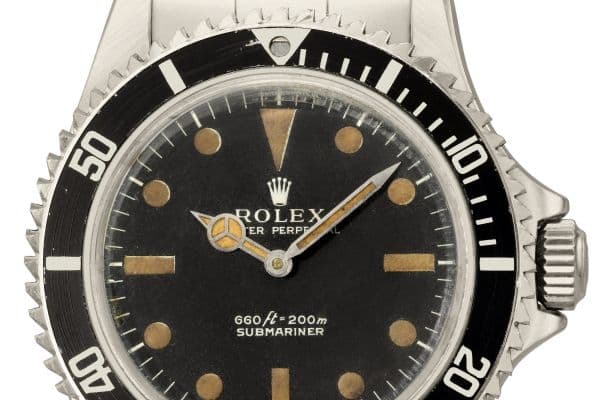 Being on her Majesty's secret service with a license to kill requires more than a penchant for martinis, a way with women and an ability to outsmart super villains.
It also requires being sharply dressed and wearing a very stylish watch. The best of James Bond's timepieces are detailed below.

Rolex Submariner

The Rolex Submariner is widely considered to be the quintessential James Bond watch, featuring as Bond's timepiece in both Ian Fleming's original books and in many of the first movies.
However the exact model of the Rolex Submariner worn by Bond in both the early films and the books was never specified and is a cause of debate among James Bond — and watch — fans.
The Rolex Submariner was launched in 1953 and was, according to Rolex, the first watch guaranteed to be waterproof to a depth of 100 meters (330 feet).
Modern-day Rolex Submariners can withstand pressure at a depth of 300 meters (1000 feet).
As seen in
Dr. No (1962 – Sean Connery)
From Russia With Love (1965 – Sean Connery)
Goldfinger (1964 – Sean Connery)
Thunderball (1965 – Sean Connery)
You Only Live Twice (1967- Sean Connery)
On Her Majesty's Secret Service (1969 – George Lazenby)
Diamonds Are Forever (1971 – Sean Connery)
Live And Let Die (1973 – Roger Moore)
The Man With The Golden Gun (1974 – Roger Moore)
The Living Daylights (1987- Timothy Dalton)
License to Kill (1989 – Timothy Dalton)
Seiko
With the dawning of the digital 1980s, James Bond's wrist wear got a modern update with the introduction of the Seiko 0674 on Roger Moore's wrist in 1977's The Spy Who Loved Me; in the film the model received printed messages from headquarters on a ticker tape.
This was followed by the Seiko H357 analog/digital display watch in 1981'sFor Your Eyes Only and the Seiko G757 Sports 100 in 1983'sOctopussy.  

Japanese brand Seiko claims to have launched the world's first digital quartz watch with a chronograph – the 0634 – in 1975 which could record time to 1/10 of a second and featured an internal light.
As seen in:
The Spy Who Loved Me (1977 – Roger Moore)
Moonraker (1979 – Roger Moore)
For Your Eyes Only (1981 – Roger Moore)
Octopussy (1983 – Roger Moore)
A View To A Kill (1985- Roger Moore)

Omega Seamaster, Seamaster Profesional, Seamaster Planet Ocean
Although Rolex was back in (and Seiko out) with the introduction of Timothy Dalton as James Bond in 1987, when Pierce Brosnan assumed the role in 1995'sGoldeneye, the Omega Seamaster Professional became Bond's timepiece of choice.
Goldeneye sees Bond wearing a Omega Seamaster Quartz Professional (model 2541.80.00), before Brosnan's Bond switched to a Seamaster Professional Chronometer (model 2531.80.00) for Tomorrow Never Dies, The World Is Not Enough and Die Another Day.
Daniel Craig's Bond wears a Seamaster Planet Ocean (model 2900.50.91) and a Seamaster Professional 300M (model 2220.80.00)
Omega was founded in 1848, their watches were chosen as the official timepiece for the British Flying Corps in 1917 and by the American Army in 1918.
The Seamaster was first introduced in 1948 and featured 'a robust, waterproof, housing'.
As seen:
Goldeneye (1995- Pierce Brosnan)
Tomorrow Never Dies (1997- Pierce Brosnan)
The World Is Not Enough (1999 – Pierce Brosnan)
Die Another Day (2002 -Pierce Brosnan)
Casino Royale (2006 – Daniel Craig)
Quantum of Solace (2008- Daniel Craig)
---