---
Style / World of Watches (WOW)
Patek Philippe Sells for $2.1 Million in Record Auction
A 1957 Patek Philippe pink-gold watch that adjusts for leap years and is one of six of its kind known to exist sold for $2.2 million at a Christie's International auction in Geneva.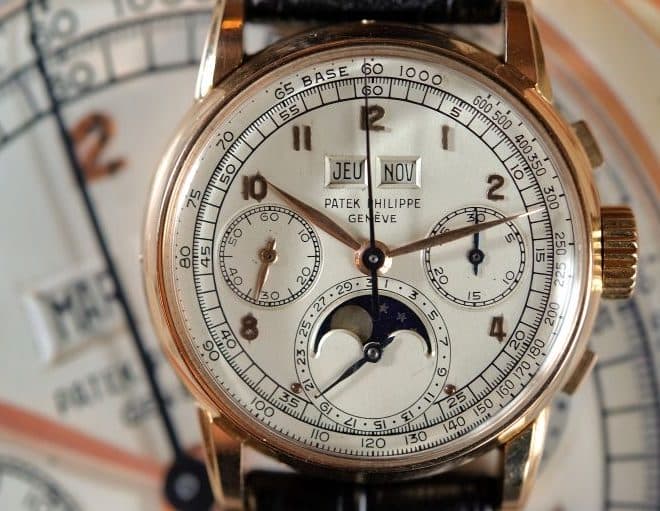 Christie's raised a record $44 million for luxury watches in a 2-day sale, the auction house said today. The star earner of the collection was a pink gold Patek Philippe watch that fetched $2.1 million.
Another gold watch by the Swiss watchmaker, dating from 1947, sold for $1.57 million. The watches went under the hammer in 3 sessions over Sunday and Monday and were all sold to anonymous buyers.
The auction house sold 50 Rolex Daytona "Lesson One" watches in the first session for a total of $13.24 million, including one for just over $1 million, Christie's said.
---