---
Style
Panerai Welcomes Chinese Actress Dilraba as Its First-Ever Female Global Brand Ambassador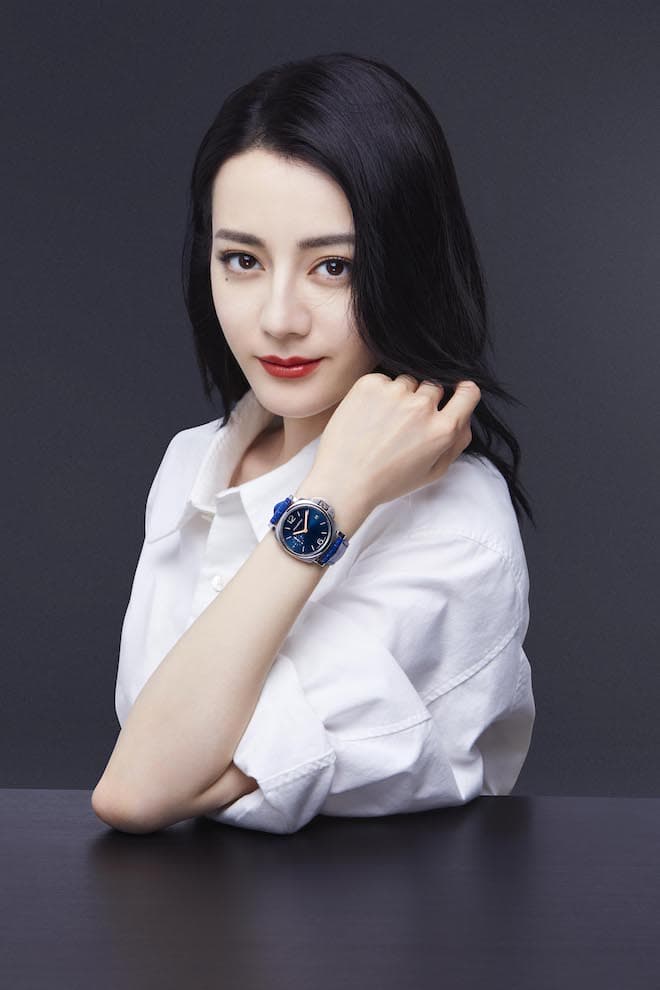 Chinese actress Dilraba has joined the Italian luxury watch maker, Panerai as its first-ever female Global Brand Ambassador.
The prominent actress has been a rising star since her debut on the small screen in 2013 and has participated in a number of high-profile television dramas such as The Flame's Daughter and Eternal Love which have garnered over 7 billion views each online. Dilraba's social media following is also one of the highest in China with 55.6 million followers on Douyin and 73.6 million fans on Weibo.
As Dilraba continues to grow, she does not limit herself just performing on screen. She pays close attention to various charity projects as well. To describe the actress' persona, one can say that she's elegant but firm, confident and noble — an inspiration for many Chinese women. These are the qualities that very much align with what Panerai looks for in their first lady brand ambassador.
In the newly released image (above), Dilraba wears the Panerai Piccolo Due — 38mm (PAM01273), Panerai's first collection expressly for women. The timepiece has a 38mm case fitted with a shiny polished alligator strap in deep blue hue that calls to mind the deep ocean. Its slim silhouette also allows the wearer the versatility to pair this watch with any outfit, from formal settings to a meal with friends to every occasion in-between.
Jean-Marc Pontroué, CEO of Panerai says, "As a bold and confident individual, her spirit is in line with Panerai's brand philosophy. She represents China's contemporary women who are bold and forward-thinking. We warmly welcome her and look forward to exploring the future with her."
Sharing a similar ethos with Panerai, Dilraba says, "Staying true to the brand's values while continuously overcoming limits and pursuing innovation, Panerai's motto is deeply rooted in my heart. With bold creativity and exquisite craftsmanship, the brand continuously explores the unknown. I admire its courage and enthusiasm and it is my honor to become the Global Brand Ambassador. With Panerai, I look forward to becoming a believer and also an explorer in fine watchmaking."
Dilraba is also seen wearing another model, the Panerai Piccolo Due — 38mm (PAM01123) pictured below. The watch has a 38mm case but features a steel bracelet with each link resembling Panerai's iconic Safety Lock crown protection device. This latest entry achieves a deft balance between solidity and lightness, elegance and strength — the same features that Dilraba herself conveys.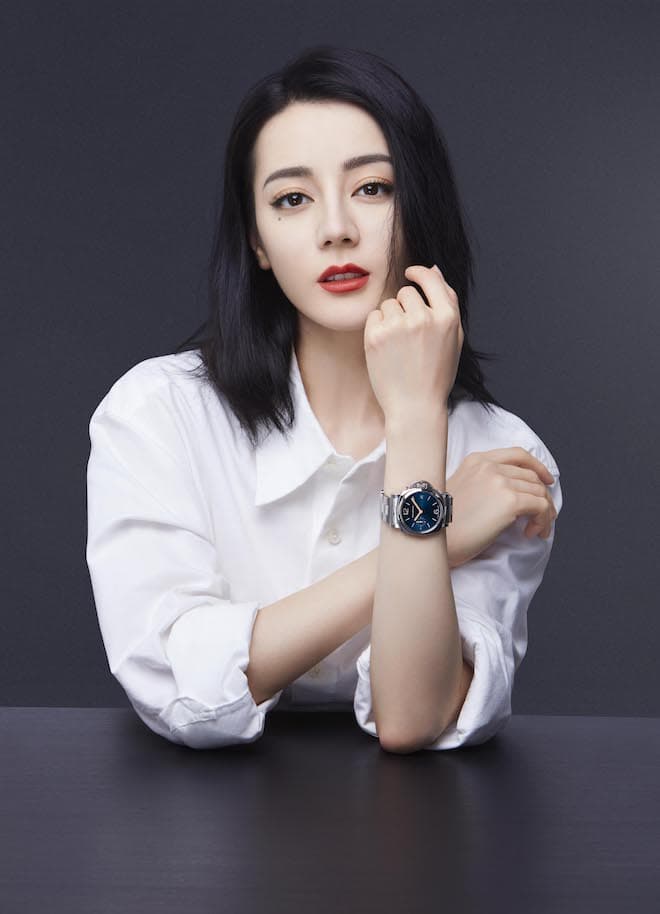 For more watch reads, click here.
---