---
Style / World of Watches (WOW)
On Your Mark: Omega Speedmaster Mark II
  There are some people so enamoured by one particular Omega Speedmaster Professional Chronograph, also known as the Moon Watch, that many other variations of this timepiece which are just as, if not more, alluring go unnoticed. The Speedmaster Mark II is one such variation. Introduced in 1969, the year which the team of astronauts […]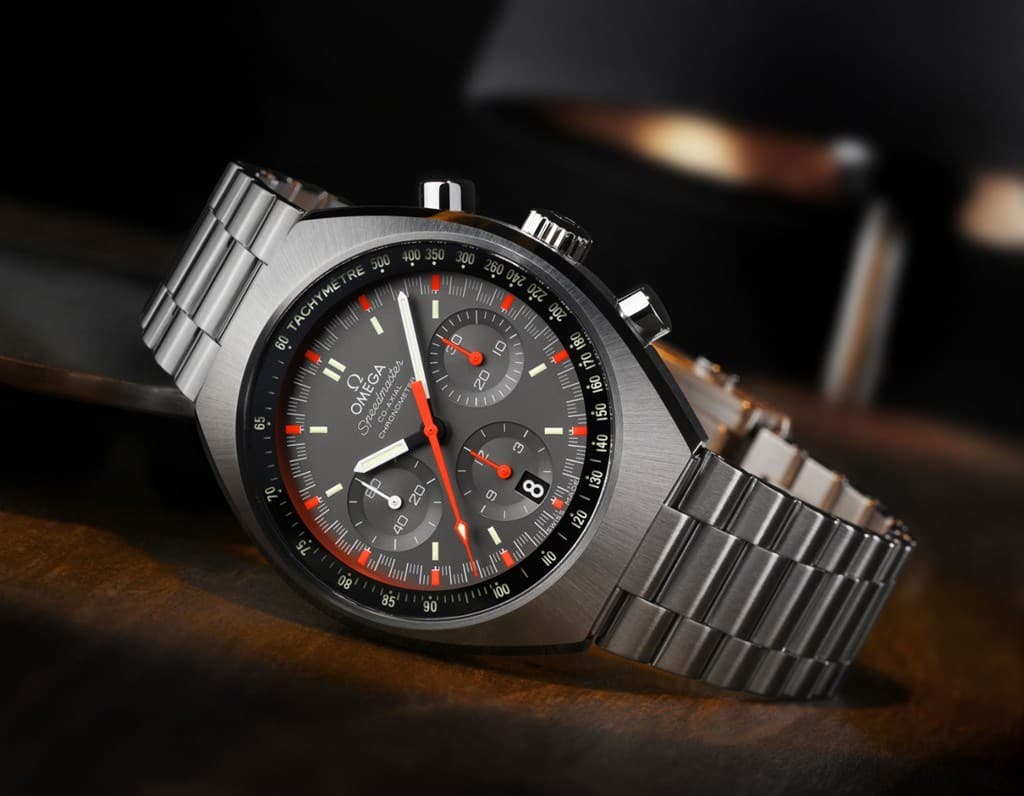 There are some people so enamoured by one particular Omega Speedmaster Professional Chronograph, also known as the Moon Watch, that many other variations of this timepiece which are just as, if not more, alluring go unnoticed. The Speedmaster Mark II is one such variation.
Introduced in 1969, the year which the team of astronauts lead by Neil Armstrong landed on the moon, the Speedmaster Mark II didn't leave a very big impression on the watch industry, much less the world. For everything else that happened in 1969 was eclipsed by that giant leap for mankind. That said, the Speedmaster Mark II is a very handsome timepiece by no small measure.
This year, Omega released an updated version of the Speedmaster Mark II and one of the most salient features is the presence of a new word added to the dial that spells 'CO-AXIAL'. Ah yes. Omega's much-vaunted in-house self-winding movement with one-of-a-kind co-axial escapement and Si14 silicon balance spring. Calibre 3330 is its name. Notably, this watch is a column wheel-controlled chronograph where the original Speedmaster Professional Chronographs using Calibre 861 were manually-wound cam-lever chronographs.
One look at the classic model is all it takes to recognise its genetic ties to the Moon Watch. The black on stainless steel combination means that this is a watch generally suitable for all occasions. Luminosity of the numerals, indices and hands are boldly played up; the transparent tachymetric scale on the sapphire crystal is illuminated from beneath by an aluminium ring filled with SuperLuminova. Extremely legible, the hands are also white varnished and lend a strong sense of utility.
But if you're looking to stand out and not blend in, then the alternative model might be right up your alley. It pairs a matte grey dial with a chronograph seconds hand and indices in fluorescent orange.
Date adjustment for this timepiece isn't done through the crown, but rather, with a tool you use to work the date corrector on the case at 10 o'clock. Like all of Omega's Co-Axial watches, these are delivered with a full four-year warranty.
---