---
Style / World of Watches (WOW)
Glacial Depths: Montblanc Iced Sea Automatic Date
Montblanc's first true dive watch is an impressive value proposition, while also being somewhat unique.
A mountaineering brand at heart, Montblanc finally found a way to properly expresses a dive watch, the Montblanc 1858 Iced Sea Automatic Date, while staying true to its roots. Glaciers are the name of the game, although any visitor to the Alps will surely know about the many wonderful lakes in the area. The dive watch is a staple in contemporary watchmaking, and every serious watch brand has one, or something like it. The Montblanc 1858 Iced Sea Automatic Date is a dive watch, through and through, being ISO 6425 certified. To be completely upfront about it, what you will want to know is the price, because it is a real winner. It clocks in at S$4,400 (CHF3,000).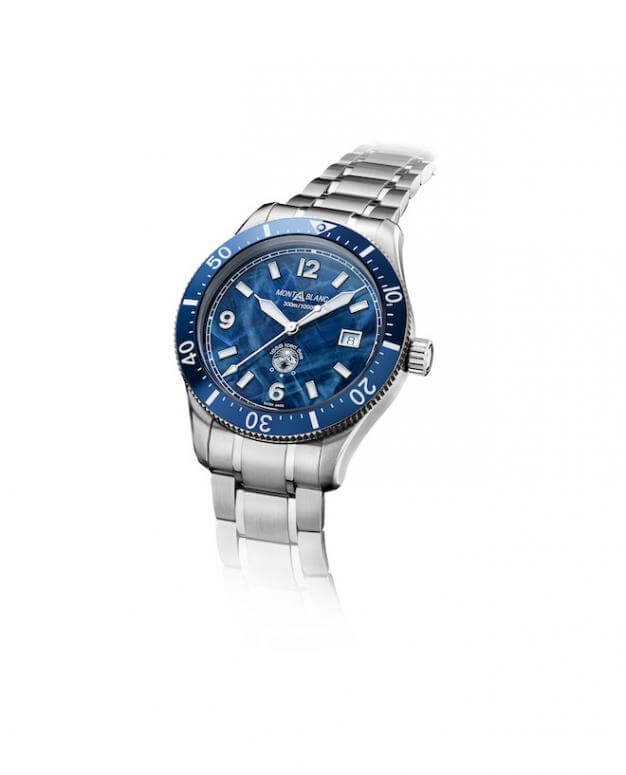 We, and no doubt other observers, can quite happily report that the 1858 Iced Sea is a lot of watch for that price. Where some might expect Montblanc to invoke its Minerva heritage and head for the stratosphere in terms of pricing, the brand has recognised the opportunity at the under CHF3,000 level. We salute them for this, and have been eagerly waiting for our shot at publicly declaring this since we were introduced to this dive watch earlier this year. Unfortunately, it was destined for Watches & Wonders Geneva so we had to bide our time.
Now a great price is just a good start these days, for a dive watch. Montblanc believes the answer is in a superlative dial. This is a good choice for the brand that delivered the Geospheres watch, and it bears some explaining. Certainly the dial is beautiful, but it is also technically challenging, involving no less than 30 processes for each dial. Montblanc's watchmaking boss Laurent Lecamp says this dial is unparalleled in all its qualities amongst dive watches, and he is probably right about that. In this sense, the 1858 Iced Sea Automatic Date offers value for money and a unique character.
The above are two of the three pillars Lecamp says are vital to every watch from Montblanc. The final element is the story the watch tells, and here there is no real history. Instead, we have the untold story — as far as dive watches go — of glaciers, which might also be an interesting opportunity for Montblanc to do some good. No doubt time will tell the real story of the 1858 Iced Sea Automatic Date so we will finish here with the specifications of the watch. It is not a small watch at 41mm in steel, but this is to be expected given that water-resistance is 300 metres. Interestingly, the Iced Sea has an all-new bracelet that is interchangeable. The watch is not a limited edition and features a modified Selina movement.
For more watch reads, click here.
---