---
Style / World of Watches (WOW)
IWC Big Pilot's Watch for Father and Son: Family Matters
With Father's Day coming in just a week, we thought we'd revisit an older duo from IWC's current line-up for those looking for a suitable gift, whether for themselves or their fathers. Introduced in 2012, the Pilot's Watches for Father and Son consists of two different but matching watches. Do not be mistaken though, that […]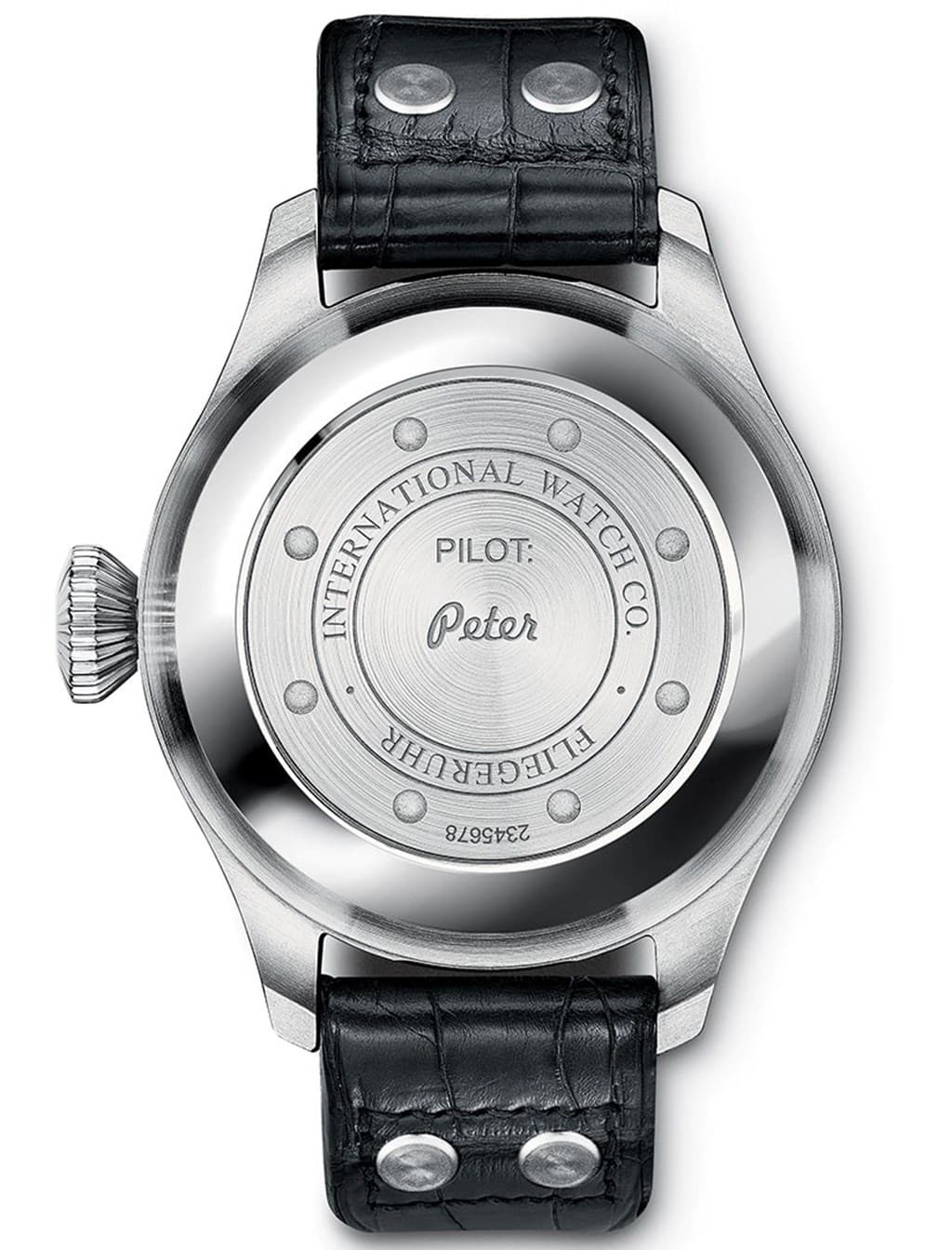 With Father's Day coming in just a week, we thought we'd revisit an older duo from IWC's current line-up for those looking for a suitable gift, whether for themselves or their fathers. Introduced in 2012, the Pilot's Watches for Father and Son consists of two different but matching watches. Do not be mistaken though, that this pair of watches are only available as is. Beyond the initial set of two matching watches, you can purchase additional timepieces Son's watches, with personalised engraving on every timepiece's caseback, for fathers with multiple children.
The larger watch of the two is essentially IWC Big Pilot's Watch (S$25,000), the adjective here undoubtedly referring to its massive 46mm stainless steel case. The impressive proportions here call to mind the original purpose of pilot watches to provide accurate and, equally importantly, legible timekeeping for the aviators of yore. Legibility isn't the only advantage the large case affords, as the automatic Calibre 51111 movement in it comes with a long power reserve of 7 days. Although the mainspring actually has an even longer power reserve, IWC has engineered the movement to stop after 168 hours to maintain precision, lest a nearly depleted mainspring supplies insufficient torque to drive the movement accurately.
Despite its name, the "son's" watch is more than suitable for ladies given its modest 39mm case (S$7,200). The keen observer will notice its similarity to the Pilot's Watch Mark XVI, and indeed the two are virtually identical. IWC's decision not to use the newer Pilot's Watch Mark XVII for the "son's" watch is praiseworthy – in an era when we are tempted to chase after the latest and greatest, the usage of the "older" Mark XVI makes more sense as its date window perfectly complements that of the Big Pilot's Watch.
Apart from the general adherence to the B-Uhr watch design given IWC's history of manufacturing them, the two watches also have similar engineering details that echo this heritage. The sapphire crystal of each watch is secured against displacement, lest a drop in ambient air pressure causes it to pop out. The watch cases have also been fitted with soft-iron inner cases to protect their movements against magnetism. Of course, the 60m water resistance is a given. From the nearly identical functions and features and their unmistakable visual similarities, you can easily draw parallels with a man (or lady) who's a chip off the old block. A fitting gift for Father's Day, no doubt, but a purchase like this is no frivolous matter, so some thought is obviously required. You'd better hurry though, as the clock's ticking.
---