---
Style / World of Watches (WOW)
Hermès – Of Mastery And Time
As summer draws to a close and F1 season approaches yet again, the next major event to look forward to will be Watches & Wonders taking place from 30 September to 2 October. Hold your horses though! Hermès has an upcoming exhibition that will begin before and end after the exhibition, from 24 September to […]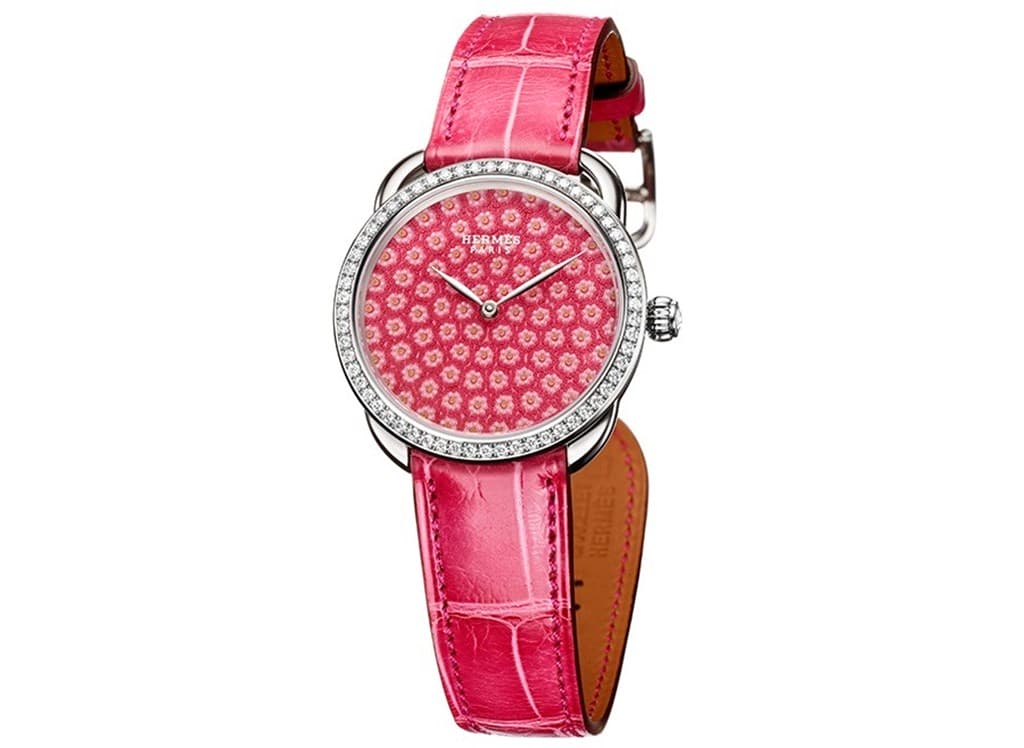 As summer draws to a close and F1 season approaches yet again, the next major event to look forward to will be Watches & Wonders taking place from 30 September to 2 October. Hold your horses though! Hermès has an upcoming exhibition that will begin before and end after the exhibition, from 24 September to 5 October.  The exhibition, Of Mastery And Time, will showcase some of the brand's choice creations at Scotts Square's atrium, in the context of Hermès's traditional integration of decorative arts in its watches.
At the exhibition, visitors can look forward to examining the Arceau Millefiori, which showcases glassmaking artistry in the context of a timepiece. The 'millefiori' motif on the watch has been crafted by the Saint-Louis Royal Crystal-Works, Europe's oldest glassmaker (and 100% Hermès-owned affiliate), and gives the impression of a flower bed on a two-dimensional dial. This is done by arranging thin glass canes of various colours, each just 10mm long, inside a cast iron bowl to form the desired pattern,  before applying a drop of molten crystal to seal the 'flower bed'. You can imagine the challenges involved, from the dexterity needed to produce such intricate displays on such a small scale, to the crystal working that must be done without introducing bubbles or deforming the canes.
Besides glass art, Hermès will also demonstrate its experience with wheel engraving through the Arceau Pocket Chevaux sauvages. The crystal cover of this watch is decorated with the horse motif the brand is noted for, using wheel engraving by a crystal engraver. This involves applying Indian ink onto a crystal plaque in the motif to be created, and "polishing" the image out using increasingly finer lathes. A crystal engraver will be on hand to demonstrate the technique in person from 24 to 28 September. Other techniques that Hermès will demonstrate include French lacquering, enamelling, stone marquetry, and diamond setting.
Last but not least, the exhibition actually takes place within a setting that plays with visitors' perception of time, with two distinct sections of Day and Night. This is of course unsurprising, given Hermès's penchant to do so with watches such as the Dressage L'Heure Masquée.
---