---
Style / World of Watches (WOW)
Getting A Complication Watch is Far Easier
Simple steel watches with big names might give you a headache to find but going for more complicated watches is where it gets simpler.
Perhaps the strangest element in this new boom for mechanical watches is the short shrift complicated watches are getting. But wait, we can almost hear you protest, the Rolex Cosmograph Daytona is a chronograph, after all, and so is the Omega Speedmaster for that matter. These are facts, but we would argue that hardly anyone wants either of those watches because they are chronographs. The Moonwatch, in particular, and the Daytona, in general, have symbolic values that far exceed their functions. On the other hand, a collector who seeks out the Patek Philippe ref. 5172 probably does want it specifically because it is a chronograph. This is perhaps even clearer if the collector in question also had Ref. 7071 in his sights, or already safely ensconced in his vault. Yes, the gender of the collector also says something here, but that is perhaps a different discussion.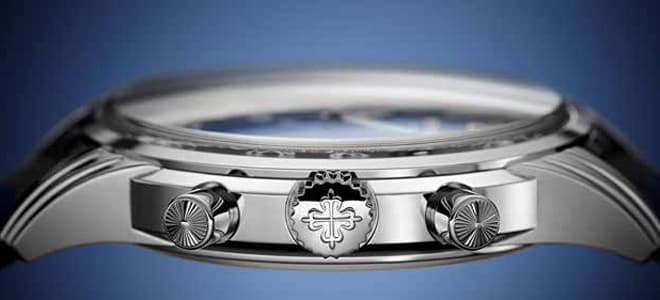 To break down the matter of complications, or feature sets if you prefer, this is about what is easy to understand and compare. Dive watches, bound as they are by codes both formal and informal, can easily be compared with one another. Does the watch in question have the right ISO certification? How's the lowlight visibility? Can the bracelet be easily swapped out? There are many more such questions, which can all be fairly applied to any sort of dive watch, including those that merely look the part, or those that do the job but do not have the right looks. For complications, there are no easy comparisons to be had. To put it as simply as possible, you might like a Breguet tourbillon model, such as the Classique Tourbillon Extra-Plat Squelette ref. 5395, or you might prefer something like the Franck Muller Vanguard Skeleton Tourbillon; then again, you might also prefer your tourbillon low-key, for example in the Patek Philippe Ref. 5316P. There are no useful comparisons to be had between these watches, and no tourbillon wristwatch stands as a benchmark for the industry.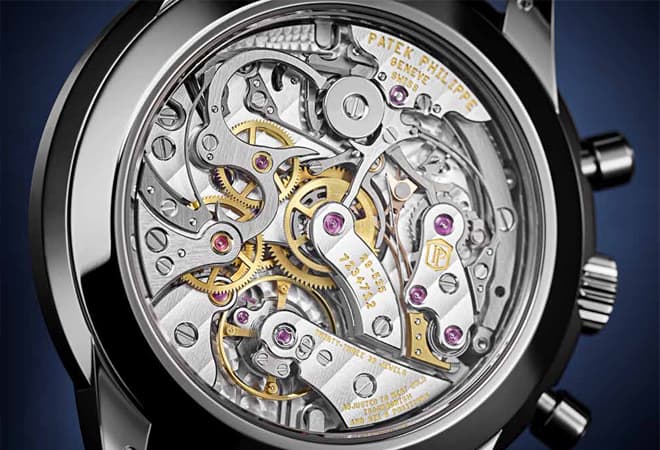 Returning to the chronograph for a moment, there are all manner of executions, including electronic ones. This complication is one half of a duo of popular functions that represents the most significant share of exported Swiss watches, according to the FH. This should mean that the chronograph should be highly sought after, but in practice, you can search for the most iconic pieces such as the Breitling Navitimer or the TAG Heuer Carrera and see what the prices you find tell you. Watchfinder in particular offers the promise of the best price (for buyers) so you might want to use this as a benchmark of sorts. To summarise, what you will find are prices well below-recommended retail, for watches that are not limited in some way, such as some versions of the TAG Heuer Monaco and the Snoopy/Speedy series from Omega.
From chronographs, it only goes downhill for pre-owned complicated models. YouTube creator Jenni Elle explains this quite logically by noting that such watches have very narrow appeal, meaning buyers may not immediately snap these up. You only need to consider for a moment why you would buy a chronograph from Tudor over one from Breitling, when both use the same base movement (with modifications of course), to use an example we used previously in issue #45. Whatever the reasons, they probably do not make sense to resellers, traders and grey market dealers, to be blunt. On the other hand, here is where you can find truly excellent value from the pre-owned market in general, if you want the Breitling chronograph. This is where we would argue the real utility of pre-owned comes into play: finding great complications at great prices.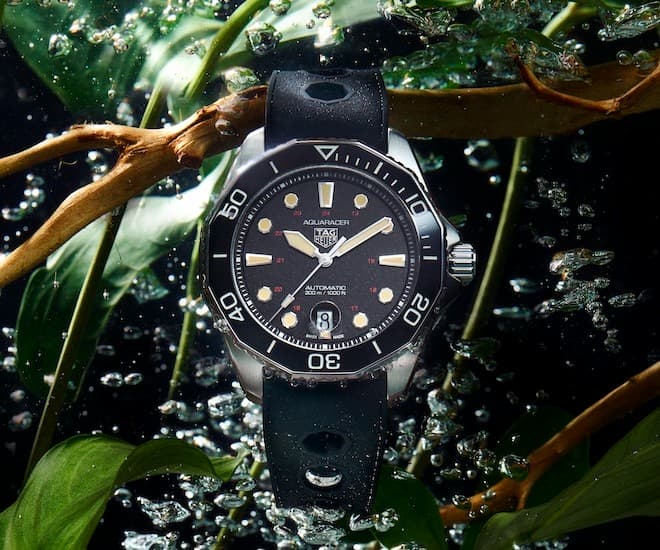 Speaking of Watchfinder, the signature narrator — with disembodied — hands has been talking up complexity this year and this may be nothing more than clickbait and a nod to the power of his own platform. In one video, he pointed out that collectors who have shaped the market price for timepieces in years past are now up against the entire Internet. While this is particularly relevant to address the issue of scarcity, and we will return to it, it also strikes at the intriguing possibility of rekindling the legendary competition between James Ward Packard and Henry Graves Jr. Collectors have already cornered the most important segment in haute horlogerie: chiming watches from a handful of watchmakers. These have always been timepieces that are beyond the reach of mere money — to buy these you have to be in the good graces of the watchmaker in question. These watches are also undeniably rare because only a handful can be made in any given year by any given watchmaker — many individual pieces will take years to complete.
As traders themselves consider moving themselves up the value chain, they must consider if they want to emulate Packard and Graves Jr. To be clear, that will mean leaving behind the silly world of LNIB as encapsulated in the example of the infamous Antiquorum sale of the Patek Philippe Ref. 5711A. That aside, the Nautilus is the perfect starting point because if one wants to stick with steel models, then the story begins with Ref. 5712/1A, but the collection is a good place to get to grips with smaller complications. Since we are using the chronograph to illustrate a point here, we must move to the Aquanaut Ref. 5968A because the Nautilus only has chronographs in gold.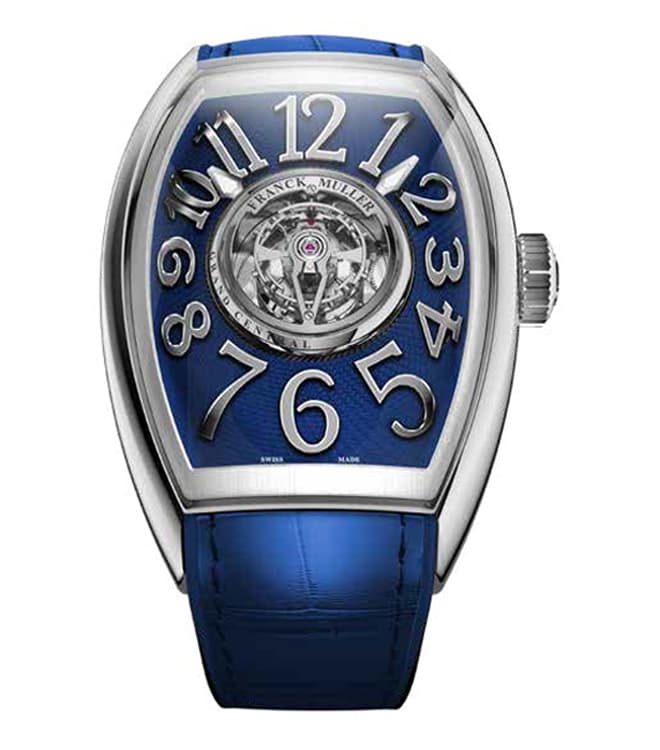 Unlike the tourbillon, there are a wealth of options for the chronograph lover, even when it comes to the exact elapsed time it tracks. It is also an interactive feature, which adds to the complexity of how the chronograph is valued. There is no good way to sell how the chronograph feels to casual buyers and those who do not care for what might be heavy research. Indeed, to explain the specificities of even one complication will take too long — not just for this segment but such an explainer will easily overtake the entire section.
As we have implied, most traders and flippers will not have the patience for complications. This is where collectors who have invested time, effort and money into their passion have the edge. Why? Because collectors can take advantage of great deals in the pre-owned space. These deals exist because of the aforementioned weaknesses in the trader space, hence the strong preference there for simple timepieces.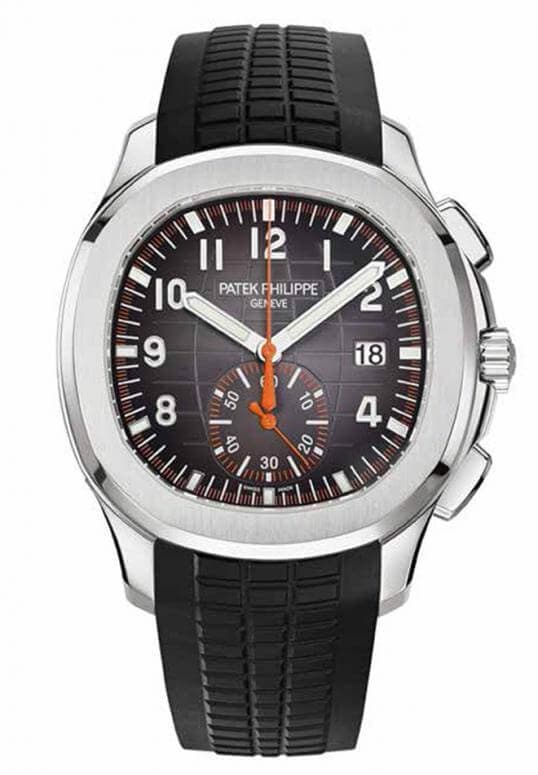 This does not mean traders do not know that complicated watches are in far shorter supply than their simpler counterparts. They just do not know what direction to strike in. As we noted last year, we think the opportunity is in small series production of small complications, such as the Jaeger-LeCoultre Reverso DuoTime, the Montblanc Geosphere and the Franck Muller Crazy Hours. These all play well with the Patek Philippe Ref. 5712/1A and its multiple small complications, although they are all well below the $64,300 retail price and most certainly far short of its resale market value. Interestingly, Ref. 5968A retails for $70,200 and Ref. 5905/1A — which combines the same style of chronograph with the Patek Philippe signature annual calendar — goes for $81,100.
While you mull over the above prices, do recall that Ref. 5711/1A-010 has a (notional) market value of several hundred thousand dollars, and all the above Patek Philippe references are complicated models that are certainly much more uncommon. On that note, to step outside the Patek Philippe and chronograph bubbles for a moment, tourbillon wristwatches in gold have sold in online marketplace for under $20,000. If that does not convince you that complicated wristwatches constitute an important opportunity for buyers right now, we do not know what will.
For more watch reads, click here.
---