---
Style / World of Watches (WOW)
Discover How Rolex is Making the World a Better Place
If there is a single force that unites the Laureates of the Rolex Awards for Enterprise, it is the unalloyed spirit of determination to make our world a better place.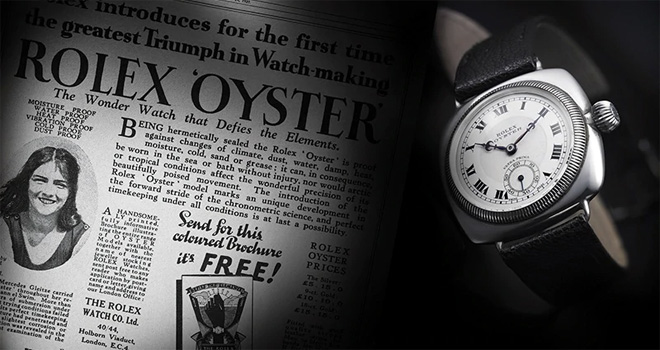 Founded in 1905 by Hans Wilsdorf and Alfred Davis in London, Rolex made a name for itself in the pursuit of horlogerie exquise prompting veteran industry insiders to wonder if Rolex was actually a name derived from the translation,  "horological excellence". Indeed, from being the first watchmaker to earn chronometer certification for a wristwatch in 1910, to inventing the first waterproof wristwatch, the 1926 Rolex Oyster, and forever improving the functionality of the wristwatch in 1945 with the first automatically changing date on the dial of the Datejust, Rolex extends its penchant for perfection in every endeavour they decide to participate in. Case in point: The Rolex Awards.
In 1976, commemorating the 50th anniversary of the iconic Rolex Oyster watch, the brand launched the Rolex Awards, it was their way of "giving back". Their philanthropic efforts are now forefront at Rolex.org and it is shedding new light on the brand's mission to "inspire and help create a better world for all, through the actions of extraordinary people – the Laureates, Associate Laureates and Young Laureates" that Rolex has sponsored. Once again, they excel and thanks to Rolex.org, watch connoisseurs and consumers might finally discover that the "Crown" is more than just accessorial short-hand for prestige and wealth.
Discover How Rolex is Making the World a Better Place through Rolex.org
Rolex Laureates often share a common drive to make the world a better place. As individuals, each are, able to envision an urgent human or ecological need, and then, backed by the talent, ambition and genius to devise and plan a workable solution tackling the urgent needs of society and human civilisation. Above all else, for these ideas and solutions to be feasible, one requires scale and these Laureates also have the capacity to infuse others with their enthusiasm and, above all, the passion, and determination to see their projects through to success.
The stories found on Rolex.org are not your usual watch stories, in fact, there is nary a mention of their watches or their vaunted watchmaking prowess. In fact, this Christmas, you owe it to yourself to visit the website to discover a sliver of hope in our otherwise bleak future. Discover how Rolex is making the world better through men like James Cameron:
"I thought, what do I have that I can give him that's like that, something that's very personal to me, and has a value to me that's equivalent to what his gifts to me meant to him. So I gave him my Rolex Submariner." – James Cameron, after completing Avatar
For Cameron, his Rolex has always been a symbol of the enduring quest to discover the unknown; after accompanying him on countless expeditions over the last 20 years, it has now found its new home deep in the Amazon. During the making of Avatar, Cameron researched indigenous cultures and discovered that these tribes, as in the movie, were losing their rights and being displaced and their cultures, forever destroyed.
When Avatar achieved worldwide box-office gross of over $2.7 billion, becoming the "highest-grossing" film, Cameron felt the responsibility to become an activist on behalf of Indigenous rights. Getting to know and eventually developing a close relationship with Ropni, chief of the Kayapo people in the Amazon, Cameron eventually became one of the Kayapo people with a naming ceremony – one of the greatest honours in their culture. Thankful, Cameron thought, "What do I have that I can give him that's like that, something that's very personal to me, and has a value to me that's equivalent to what his gifts to me meant to him." In the end, he gave the chief his Rolex Submariner.
Other Rolex Laureates like Claudia Feh, allow us to understand how the passions of otherwise ordinary individuals make their love projects extraordinary. Feh's love of horses have led her to reintroduce Przewalski horses to their native Mongolian pastures.
Extinct in Mongolia for several decades, Claudia Feh's fascination with Przewalskis led her to build and raise a herd in France and bring the last of the truly wild horse species to their native lands. The Przewalski (pronounced shuh-Val-skee) has been around for more than 100,000 years but being too wild and aggressive to be domesticated, their numbers were decimated by habitat loss and hunters, the last Przewalski disappeared from the wild in the 1960s.
Stories like those found on Rolex.org are a compelling argument for the need for men of means and resources to become true stewards of the planet. 
---