---
Style
$500 Limited Edition Ray Ban Plated in 24k Gold Resells at 2k on E-Bay
Online resale of the limited Edition Ray Ban Golden Wings surface the internet, at more than triple the original $500 price tag.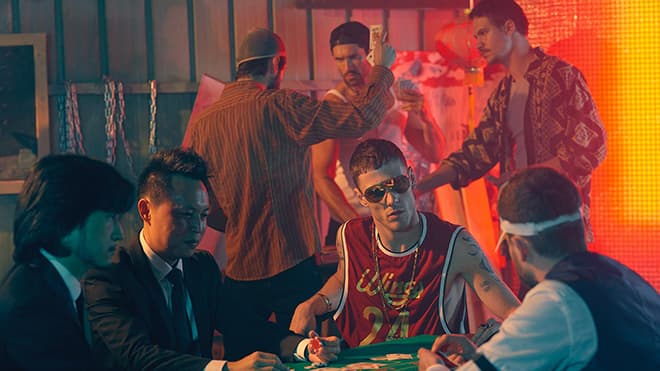 When Ray Ban dropped a pair of vintage-inspired gold-plated aviators for $518 2 weeks ago, the internet exploded into a rampage with many trying to claim their own pair of Golden Wings. With just 500 units sold globally, the stocks were wiped out almost instantly.
Ray Ban's Golden Wings is not for the sartorial wallflower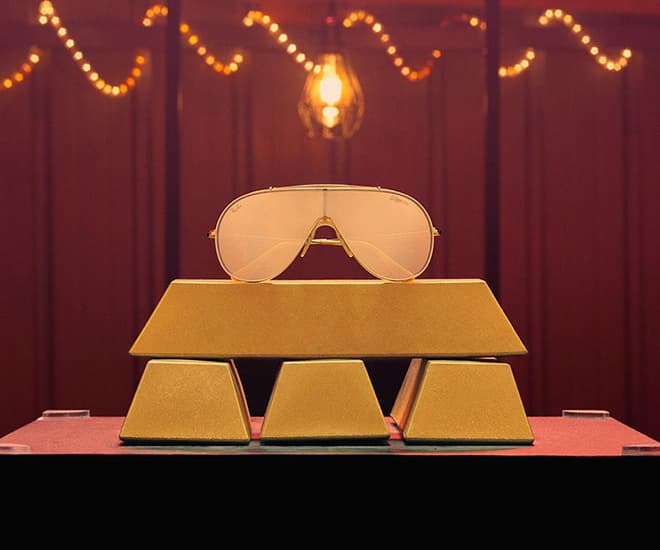 For those who are out of touch with this fashion craze, allow me to fill you in. Ray Ban recently released their latest take on its iconic "Wings" style sunglasses, and it was nothing but a sartorial projection of visually hyperbolic decadence and power (check out the crazy brand video above). The Golden Wings follow the silhouette of the original bold aviator shades made famous in the 1980s (Thanks to the strong cameos in films The Blues Brothers, Risky Business, and Top Gun), updated with a single, 24-carat, gold-plated lens, gold-plated flat metal top bridge and temples, an engraved logo, upgraded mask shape, and a super-light, single-piece nose pad.
Apart from protecting your eyes from sunlight and the harmful UV rays, a good pair of sunglasses often also satisfies the visceral needs of the modern moguls – appearance. And while such extravagant launches usually reach out to the larger-than-life personalities and lifestyles of high-rollers, it also opens up opportunities for one to make an easy buck.
But… Resellers with an eye for Kickass shades are profiteering by flipping the original $500 Golden Wings for thousands
Enter the shrewd resellers of the internet. Since the limited edition Golden Wings got wiped off the shelves both online and off, online listings of the product started to resurface on the multinational e-commerce platform, e-bay, at more than triple the original price.
Some even went ahead to place it up for auction at a starting bid of US$2,500.
Putting that out there welcomes the million dollar question: Are limited edition items worth the splurge? While you're at that, here are a few experiences you can put your money towards instead (also within the budget of $2,000):
A stay at Studio8's New Anadu Resort
A private island retreat off the coast of Belize
---