---
Style
Men Spending More on Engagement Rings
Survey reveals that ring budgets are bigger than ever, with men spending an average of US$5,978 on the right bling.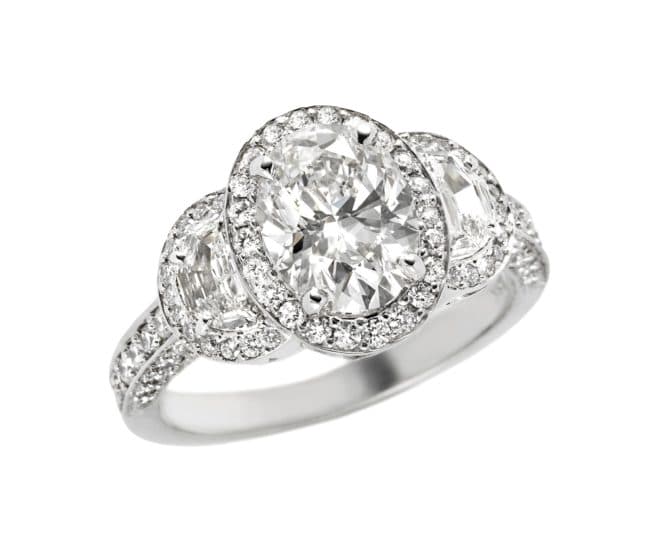 According to recent statistics from Chillisauce, Christmas Eve is the most popular date of the year for marriage proposals, and it seems that hopeful partners are spending more than ever on engagement rings.
Wedding site The Knot has released the results of its '2015 Jewelry & Engagement Study', surveying more than 12,000 US brides and 1,200 US grooms between 2014 and 2015 to uncover proposal trends in the US.
The survey revealed that ring budgets are bigger than ever, with men spending an average of $5,978 on the right bling. They're also being more upfront about the price, with 68% of women aware of how much their partner spent on the ring.
Diamonds remain the number-one engagement stone of choice (84% of women received a diamond ring), although 8% of brides-to-be received a non-diamond precious stone engagement ring – up from 6% in 2013. The trendiest engagement ring setting is the halo, which tripled from 7% in 2011 to 22% in 2015. Eighty-five percent of men would rather buy a smaller, better quality diamond than a larger stone of lesser quality.
The majority of brides (67%) had researched rings before getting engaged, with 80 percent of men claiming that their partner had dropped hints about the style they wanted.
According to the men surveyed, it takes an average of 4.8 months to research and 3.6 months to find the perfect engagement ring, and more than three-quarters of men (77%) asked for parental permission before popping the question.
When it comes to the proposal itself, the act is increasingly social, with 45% of grooms proposing in a public place. Forty-one per cent of men even had a photographer or videographer capture the proposal as it happened.
---