---
Style / Jewellery
Elizabeth Taylor pearl sells for $11.84 million
A huge pearl once worn by European royalty and last owned by Elizabeth Taylor sold for a record $11.84 million at a blockbuster auction in New York on Tuesday. "La Peregrina," depicted in art works over the centuries and coveted by kings and queens, was bought for Taylor by her actor husband Richard Burton in […]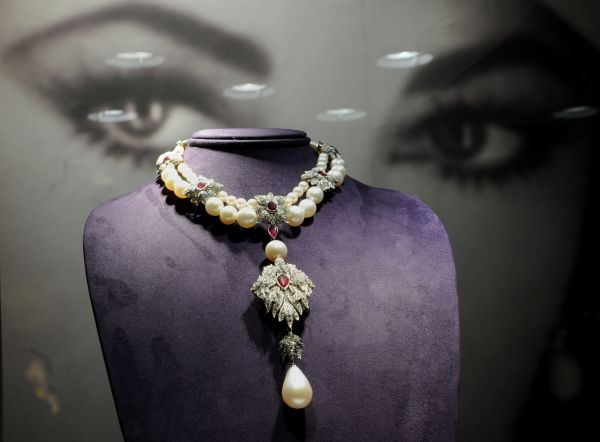 A huge pearl once worn by European royalty and last owned by Elizabeth Taylor sold for a record $11.84 million at a blockbuster auction in New York on Tuesday.
"La Peregrina," depicted in art works over the centuries and coveted by kings and queens, was bought for Taylor by her actor husband Richard Burton in 1969.
The pear-shaped white pearl was a highlight of Christie's sale of the legendary jewelry and fashion collections amassed by Taylor, the "Crown Jewels of Hollywood."

Apart from its remarkable size — 203 grains, the equivalent to 50 carats — and association with the Taylor, the pearl comes with a story matched by few necklaces.
Discovered in the 16th century in the Gulf of Panama, one of the first recorded owners was King Philip II of Spain.
It passed on to the Spanish queens Margaret and Elisabeth, who proudly wore the pearl in 17th century portraits painted by Velazquez.
The treasure went into French hands in the 19th century when Napoleon's brother, Joseph Bonaparte, briefly ruled Spain.
The actress, who died in March at the age of 79, had seven husbands during her glamorous life, countless admirers and a passion for jewelry.
---