---
Style / Jewellery
Celebratory Jewellery: A Modern Cultural Shift
In modern times, jewellery made for celebrations have seen a resurgence, going beyond just the ceremony itself.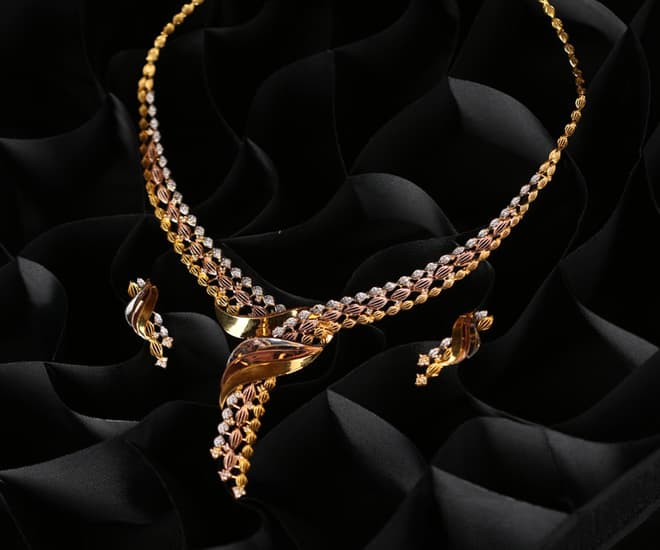 The internet age has allowed the world to unfold many various cultures and style, which in turn has created spaces of interpreting these culture and symbolic meaning behind celebratory jewels. For many centuries, metals such as gold and gemstones like diamonds have been the standard material for jewellery making. The basic forms of these ornaments vary between cultures and are highly loved. Occasions like marriage and even coronation ceremonies play a special role in involving precious jewels for the celebration. However, these symbolic adornments have penetrated mainstream jewellery fashion.
In Europe, the name alone puts Toi et Moi rings in contention for the most romantic jewel of all time. What gives this ring an amorous edge, is its heritage in France, intimately linking with the love story of Napoleon & Joséphine. The interpretation and significance of this quintessential design are relishing a popular comeback.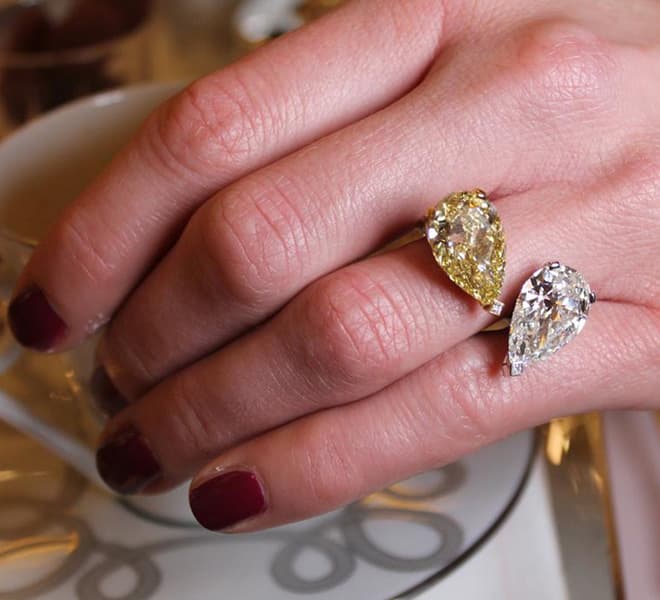 A classic Toi et Moi ring features two stones or diamonds of a similar size and cut, but in recent years jewellery designers have sought to push boundaries, juxtaposing different materials and motifs, as well as gemstones. As Toi et Moi was widely used as an engagement ring almost a century ago, modernity has caught up with it. While the popularity of the ring's symbolic design of love remains a choice for many couples, Toi et Moi has also transitioned to be a part of the modern wardrobe.
Moving into the contemporary times, the depiction of the classic Toi et Moi has been altered to feature contrasting diamond cuts like emerald and pear cut, and many have also chosen to wear it as cocktail rings. No doubt, this ring holds meaning and may be the new trend among couples, the ostentatious nature of the Toi et Moi ring could potentially see new evolution to daily wear.
While diamonds rings are having a tiny shift of what it symbolises, debutante's jewellery did not lose their significance. Debutante balls were ceremoniously presented at the British Royal Court during Queen Charlotte's Ball. It was considered a symbol of upper-class femininity and high society tradition, and served as a way for noble families to debut their marriage-age daughters to compatible bachelors.
To entice the crowd at the party, debutantes would wear haute couture gowns and lavish jewellery while dining and mingling with other youths. The jewellery is mostly diamond-studded or stringed with pearls, usually embodying the gift from their parents or grandparents. It would be a classic gift that the debutante may wear throughout her life to commemorate this special event.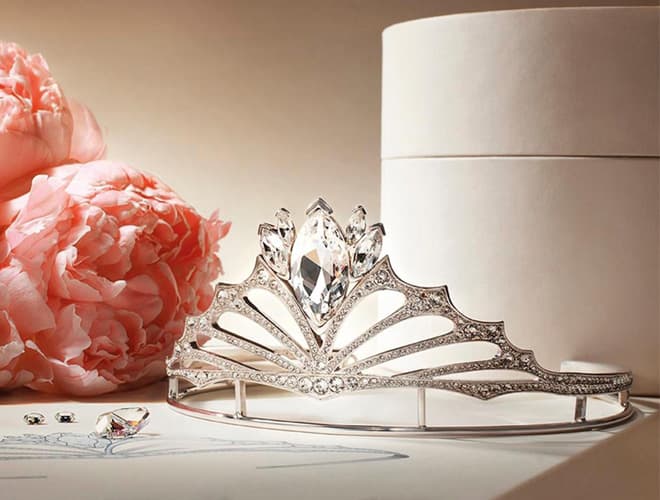 Moreover, this glamorous tradition is still going strong although the jewellery, the most noticeable being the tiara, became more reserved. The adornment that the debutantes pull off at the parties sustained the style of jewellery till the modern world today, and are often marketed as "cocktail jewellery".
Apart from western jewellery culture, Chinese wedding jewellery is laced with meaning and soaked in culture, especially the wedding traditions. An example is the "Si Dian Jin", which translates as "Four Touches of Gold". It is symbolic and beautiful when worn by the Chinese bride as the set of four consists of a necklace, a bangle or bracelet, a ring and a pair of earrings. The groom's family traditionally gives the jewellery as part of the bride's dowry. A great significance of this custom is that the elder on both sides of the family will also pass on heirlooms to express how cherished the bride is.
Throughout the years, many Southeast Asian countries transitioned to one that goes beyond the ceremony, acknowledging that owning these pieces is for the long term. In this modern era, fashion styles has shifted to a more contemporary wear. The jewellery received, that are heirlooms made of thick, solid gold, which makes it difficult to adorn in this recent time. Most would safekeep these family treasures, wearing other more appropriate jewellery in their daily life. However, recently jewellers have been marketing "Si Dian Jin" to be suitable for everyday styling with its designs adopting a more contemporary approach. The core still being made of pure yellow gold presented in a set of four.
Looking at another part of Asia, Indian culture is formed upon centuries of history and heritage, making it one of the oldest in the world. Traditional Indian jewellery is typically made of gold as it is considered auspicious for major life events such as weddings. In this case, the Indian culture is known for being a symbol of wealth and prosperity. On some occasions, a piece of elevated jewellery would have diamonds embellished in the gold necklace. Today, many ladies expand their colour palette of the metal by incorporating silver and even platinum, in their multi-styling approach to accommodate their colourful cultural wardrobe. The rising popularity of vibrant and modern designs that glisten meant that other varieties of jewellery like the Kundan and Lac are being used in Indian celebratory jewellery.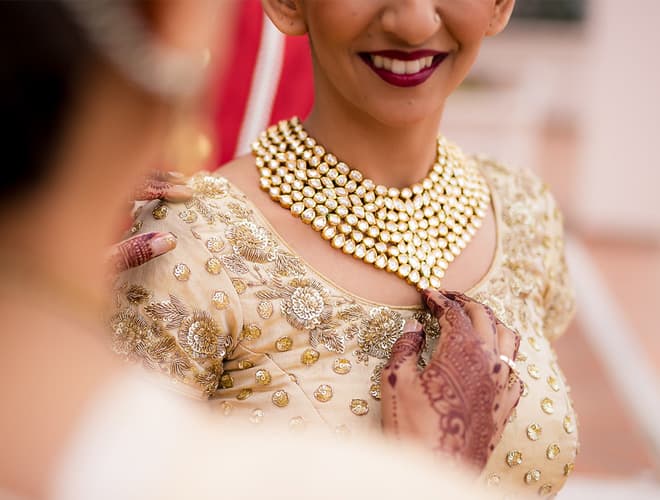 Following the rich history of distinct and intricate jewellery craft across the African continent, African jewellery companies often have to tackle with preconceived notions of what African jewellery design is, including pioneer stereotypes that see it as primitive. It may not be as lustrous as compared to its western counterpart but on the contrary, each region has its own style. Ghana, with its gold heritage, Kenya's distinctive Masai neckpieces, South Africa's Ndebele beading, Mali's Tuareg adornment and Nigeria's coral beads. Specifically in Ghana, the coronation of kings and leaders is celebrated with an array of gold wealth that showcases its high prestige.
Gold bracelets, beaded necklaces and rings all have symbolic meaning attached to the styling and motifs used in the making. In the past, these pieces of jewellery were made more outlandish than simple. Modern jewellery designers have come up with a more reserved and toned down piece incorporated with similar motifs of the tribal celebrations to keep up with the times. These intricately designed motifs are now beginning to enjoy more appreciation and finding it worn by many people around the world.
As a consumer's choice of style often leads the way in how a culture is portrayed, greater appreciation is needed for the beauty and heritage of these celebratory jewellery. Also, it is important to ensure that its symbolic meanings are not misappropriated. A modernised world today have pushed the cultural aspects of different traditions around the world to new stylings.
For more jewellery reads, click here.
---