---
Style / Fashion
The Hermes Guangzhou Flagship Store Amassed $2.7 Million Sales in One Day
Hermes reopened its flagship doors in the northwest port city of Guangzhou, Hong Kong, this past weekend – breaking China's record for the highest daily haul in a single boutique.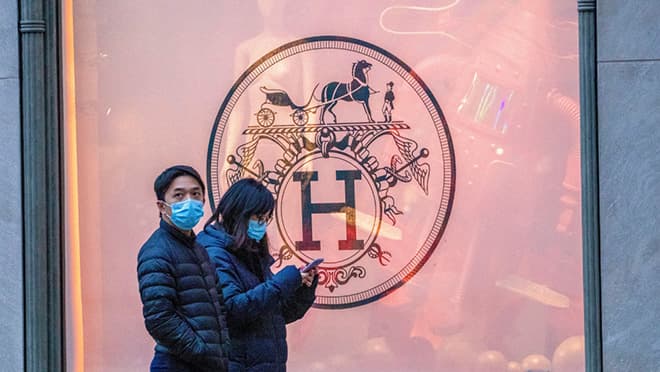 Amassing an august net revenue of $2.7 million in sales, French high fashion and luxury goods manufacturer, Hermes, reopened its doors in the northwest port city of Guangzhou, Hong Kong, this past weekend. Breaking the record as the highest daily haul for a single boutique in China, Hermes' seemingly instantaneous success has left multiple industry retailers and competing brands feeling reassured with an overwhelming amount of hope for future economic recovery.
The Hermes Guangzhou Flagship Store Amassed $2.7 Million Sales in One Day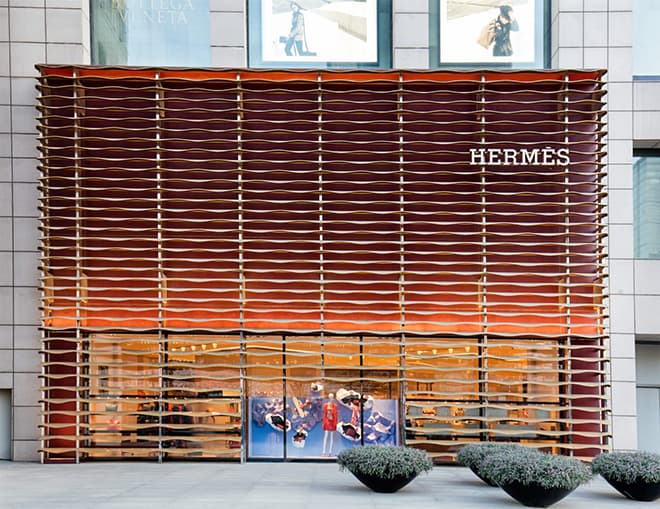 Measuring 5,500 square feet with a minimalist façade, the brand's Guangzhou flagship store pays tribute to the nation's traditional brick making and enamel craftsmanship. Strategically located in the heart of China's most affluent region, the Guangdong province, has proven insightful when analyzing the shopping habits of high-end consumers – who were quick to not only splurge but document their extravagant purchases across a multitude of social media platforms, including Weibo and Xiaohongshu.
Showcasing a plethora of limited edition tableware, shoes, furniture and leather goods, including two exclusive Birkin designs inspired by the jacket worn by the Imperial Guard of Napoleon III – some Hermes VIPs such as Xiahongshu user, Atomniu reportedly spent at least 1 million renminbi or $142,124 on a black crocodile Birkin 30, plus an array of clothing and shoes.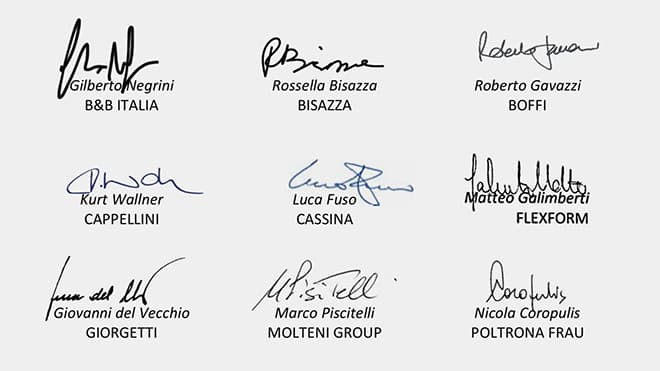 Elsewhere in the world, nine leading Italian design brands have signed a manifesto urging their government to allow them to restart production after Easter. Raising concerns that "it could take (at least) 20-30 years" for the sector to recover from the impact of coronavirus. These brands have also collectively voiced a plea for landlords of showrooms and offices around the world to slash prices of rent in an effort to help stabilize company cash flow.
Harnessing the strength of 20,000 active companies and 130,000 employees, the furniture and design sector alone, generate $23 billion in turnover with an export level that exceeds 60 per cent, each year. However, with the Italian government calling for an extended lockdown on 10th April, the industry's continuity of business and its global competitiveness, along with hundreds of thousands of jobs remain at high risk.
Suffering more coronavirus deaths than any other country in the world, the manifesto signed by B&B Italia CEO Gilberto Negrini; Bisazza communications director Rossella Bisazza, Boffi CEO Roberto Gavazzi; Cappellini CEO Kurt Wallner; Cassina managing director Luca Fuso; Flexform CEO Matteo Galimberti; Giorgetti CEO Giovanni del Vecchio; Molteni Group general manager Marco Piscitelli; and Plotrona Frau general manager Nicola Coropulis, has since been rejected.
---