---
Style / Fashion
The Comprehensive List of Men's Loafer Styles for every occasion
Easy to wear and versatile in almost all situations, loafers should be a wardrobe staple in every man's sartorial arsenal

Though often unsung and uncelebrated, footwears are as equally important as clothes. For its importance and prominence in a man's sartorial arsenal, we can thank one influential royal, George Augustus Frederick;, commonly known as King George IV. He led an extravagant lifestyle that contributed to many of the fashions of the Regency era, among them, men's loafer styles which still exist today. They say, necessity is the mother of invention and King George IV needed a special shoe which he could wear comfortably all day. What resulted, combined with his sartorial flair, unleashed a myriad of styles, many of which continue adapted for modern tastes.
By the early 1900s, a Norwegian shoemaker named Nils Gregoriusson Tveranger made King George IV's fashionable mens' shoes and catapulted it to a national staple for Norwegians or Weejuns became both a brand for penny loafers and a common noun in the country they originated. Constructed like a moccasin but dressed like a penny loafer, Weejuns were marketed by G.H. Bass in 1876 where it quickly became an Ivy league staple with the trend catching on across the continental United States soon after.
From Derbys to Oxfords, the variety of modern, on-trend dress shoes and zero drop dress shoes for men on the market can make shopping for the perfect pair stressful. Whether it's for work or just something you need for everyday wear, shopping for loafers shouldn't be this difficult and this comprehensive list of men's loafer styles ought to help a bit.
Horse Bit
This is for the man who appreciates luxury. Designed by Gucci in 1953 after opening their New York presence and office, Gucci noticed the popularity of loafers in the United States. Though most loafers were mostly available in brown, Gucci offered one in black after refining the lines and adding the iconic horse bit. By 1969, Gucci was selling 84 thousand pairs of the horsebit loafer in the US alone. People like John F. Kennedy and Gianni Agnelli helped the Gucci loafer become popular. With its distinctive gold horse bit and hand-sewn moccasins, this has been a popular choice among male celebrities like Harry Styles.
Kiltie Tassel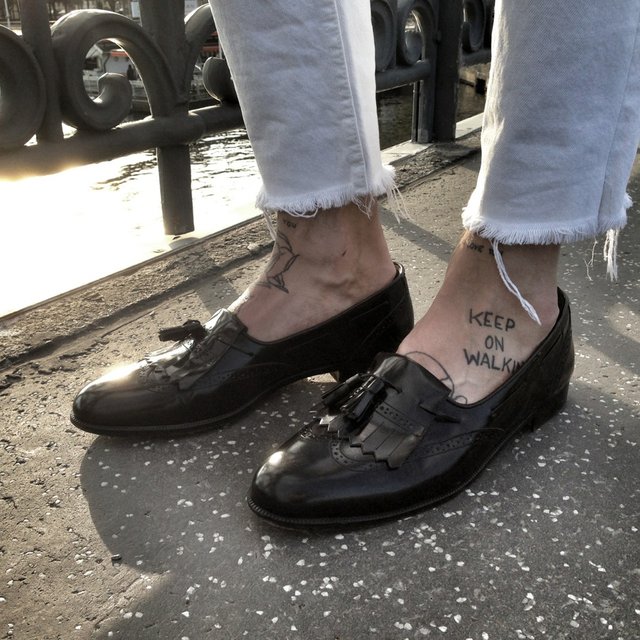 A common style for golf shoes and often associated as 'old man shoe', this style is found on slip-on shoes and paired with fringed leather panel. Over generations, the loafer style has kept true to its original style. Although some kiltie loafers come in a variety of styles, some have laces, tassels, or even buckles adorned to them. Leather kiltie is a popular choice but suede is another excellent option.
Tassel
Possibly first designed by the Alden Shoe Company, the tassel loafers were a hit after it was introduced in the 1950s. The famous Massachusetts-based shoemaker used the tassel as a decoration and came up with a slip-on pattern. The tassel loader has remained a popular choice for men and can be styled both formally and informally. Leonardo DiCaprio in Wolf of Wall Street is an inspiration. Salvatore Ferragamo is a great purchase if you're looking for a sleek, amber coloured tassel loafers.
Driving Moccasins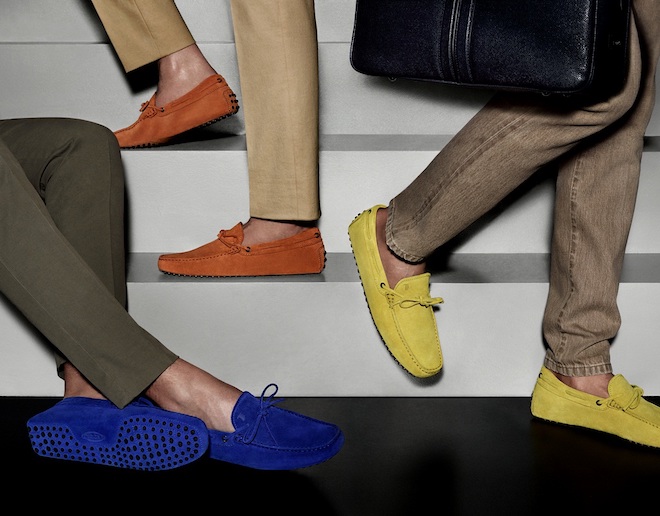 Elegant and comfortable, this is the moccasin to wear for smart-casual days. Intended as a tool to aid daily motoring, the driving shoe's classic design ensures it's so much more than that, and as a result it can be worn in a variety of contexts. To prevent wear and tear and extending longevity of your dress shoes, the driving moc is typically made in a soft suede or deerskin covered with rubber pads or nibs to help traction. Italian group, Tod's, produces luxurious suede driving moccasins.
Slippers
After Prince Albert Consort made slippers prominent in the late 1800s, this style of loafers has been here throughout history. From the feet of the Pope to those of American Hollywood actors, slippers were once thought of to only be seen inside the home. Today's slippers are crafted in luxurious velvets and are decorative with elements, like grosgrain silk ribbons, or detailed with embroidered motifs on the vamp. Dolce & Gabbana is a good choice to invest in or for anyone who is willing to experiment with bold colours.
For more fashion reads, click here.
---