---
Style / Fashion
The Berluti Spring/Summer 2021 Collection Showcases The Volcanic Patterns of Brian Rochefort
After two years at Berluti, Kris Van Assche finally unveils his first collaboration with 'Bad Boy of Ceramics' Brian Rochefort.
Working in close collaboration with 'Bad Boy of Ceramics' Brian Rochefort, the Berluti Spring/Summer 2021 collection showcased a primevally of violent patterns and volcanically-inspired ceramics. Debuting across Zoom, creative director Kris Van Assche first teased the much anticipated and highly artistic partnership through an online video of himself in conversation with his L.A.-based collaborator.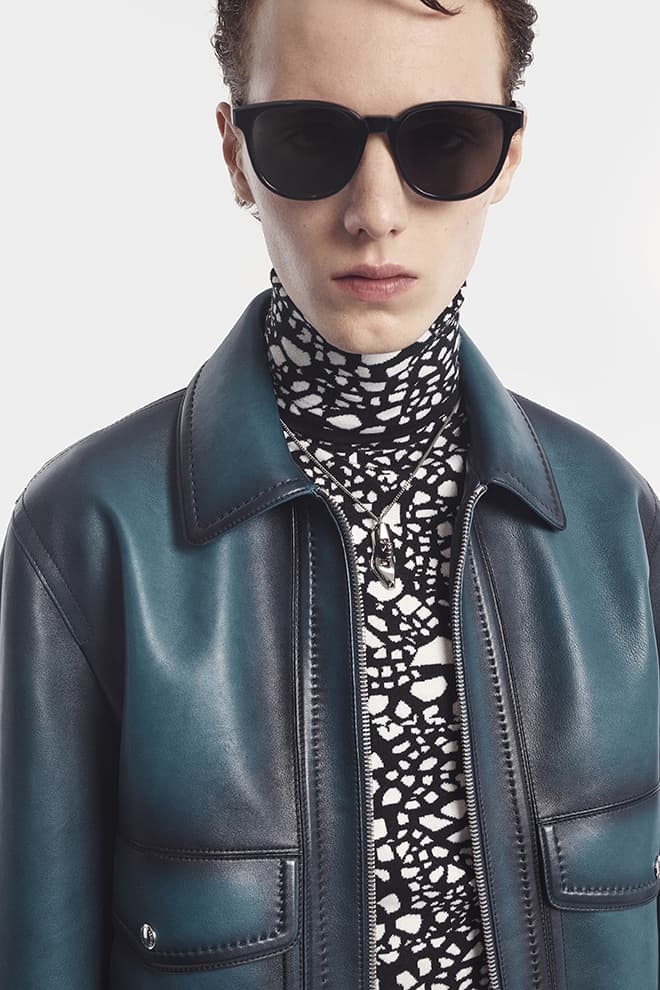 Overcoming a series of production delays in light of Covid-19, the Berluti Spring/Summer 2021 collection marks the designer's second year as Head of shoes, leather goods, ready-to-wear and accessories. In his self-directed pre-launch video, Kris Van Assche had this to say, "After two years here, I felt ready and comfortable to invite another person to the table. Until now, I have been concentrating on finding and refining the balance between my personal style and the DNA of the brand. And so after the last show in January, I immediately contacted Brian to do what I thought would be my next runway show. And then shit happened."
The collaboration, fueled by Assche's deep admiration for Brian Rochefort, perfectly replicated the colorfully robust undulations of Rochefort's unctuous ice-creamy eruptions, showcasing an array of beautifully designed sweaters in a patchwork riot of different color and yarn, alongside patina patterned shoes, loose-fit drawstring pants, belted trench coats and a variety of deep-colored suiting options.
Alluding to the inclusion of smaller collections with elements more frequently dropped in-store, the Berluti Spring/Summer 2021 collection is just the tip of the iceberg in Kris Van Assche's well thought out plan to increase the tide of newness for the brand. Beyond his magnificent collaboration with Brian Rochefort, the designer has hinted to the development of a core collection of Berluti classics that will not only transcend each passing season but further establish the Maison's timeless appeal.
---