---
Style / Fashion
Montblanc Extreme 3.0 Collection: Business Meets Style
The all-new Montblanc Extreme 3.0 combines urban and active travelling essentials made for an ultimate functional style accessory.
The resumption of international travel sparked urban exploration, work adventures and travel lifestyles. The Montblanc leather collection returns this summer with an elevated look which offers a new texture on new trendy and functional accessories. Montblanc Extreme 3.0 collection was formed to withstand the demands from everyday active and fast-paced lifestyle to prolonged journeys out of the home. The German luxury goods maker pushed the boundaries of technical innovation to achieve new heights of durability and performance, with the introduction of the scratch-resistant motif and secure lock closure.
Distinctive Pattern & Textured Finish
Montblanc's leather motif referenced inspiration from the graphic images created by Grete Gross in the 1920s. The geometrical and visuals were much influenced by the Bauhaus style of the time. The new Montblanc Extreme 3.0 collection features these motif debossed on the exterior of leather goods, on a larger scale for a refreshed yet striking outlook. Styled in contrasting tonal shades of black, the popular colour choice for business executives elevates the lustre of the motifs and provides a sleek look.
Efficient & Secure
The latest collection from Montblanc comprises leather goods of different shapes and sizes, to accompany those who value adventures. The curated colour selection of the leather pieces is in signature Montblanc Black and a British Green, paired with metal fittings in black and complemented with an original M LOCK 4810 closure inspired by the climbing hardware in a bold black. The lock closure is specially designed for a secured closure but also offers an equally effortless opening when needed. The Montblanc Extreme 3.0 collection not only offers a sleek style but also provides time-saving features that most businessmen would be interested to invest in.
Made Easy For Short-Term Traveling
The history of Montblanc's leather accessory making has been adapted for today's modern work requirements. Its Extreme 3.0 collection's bold and streamlined design supports Montblanc's tradition of sleek and clean designs, connecting to the lifestyle of the new generation of consumers — functionality is not complicated with several zips or flaps so it takes little effort to keep or reach for valuables. Montblanc has become synonymous with active urban travelling due to its dynamic and upgraded sporty design made for people who love a sleek accessory to match their fuss-free urban work style.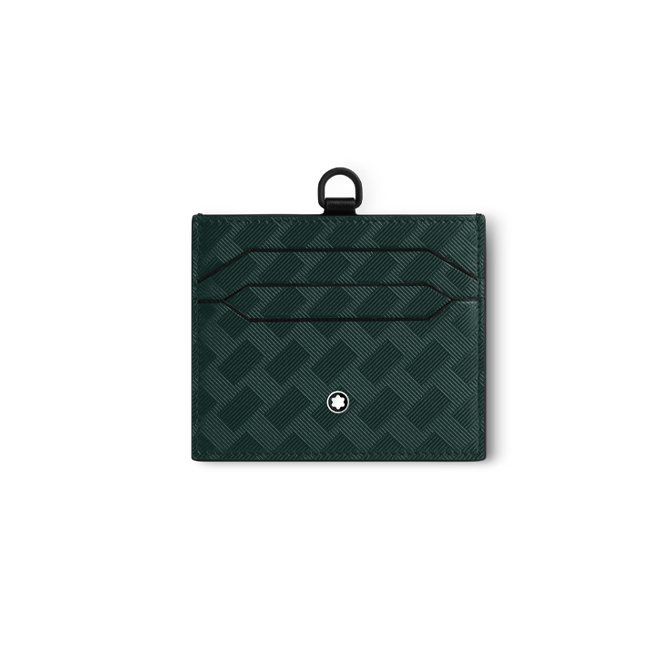 Essentials For Business Travels
The collection consists of a backpack, duffle, sling bag, laptop case, wallet with wireless earpiece pocket, and smartphone pouch, which provides users with easy access while keeping contents well organised and protected while on business trips. They make for an ideal package for a short-term trip to contain all the essentials. Although regular travelling makes for certain wear and tear, the Montblanc Extreme 3.0 collection ensures that travelling with these uncertainties is minimised with its durability and performance.
While new innovations might accompany changing work natures, the basic requirement of hassle-free yet practical accessories will remain a constant. The Montblanc's Extreme 3.0 collection meets the needs of every man from their daily commute to long-haul business travels through material science and pushes the boundaries for functionality without compromising on style.
For more style reads, click here.
---