---
Style / Fashion
Madonna's Campaign for Louis Vuitton
After months of speculation, scheduling and test shoots, the first Spring 2009 Louis Vuitton ads have been revealed, starring none other than Madonna. The result is six atmospheric pictures of a smoldering Madonna by Steven Meisel that will break in a range of fashion magazines in February. "It's a big change from what we were […]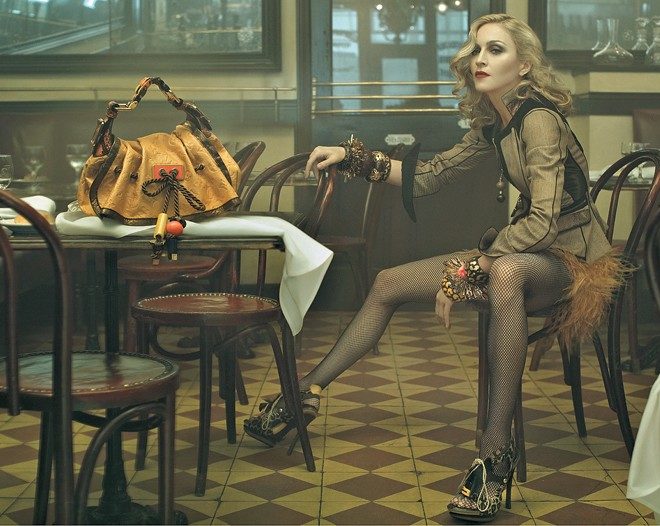 After months of speculation, scheduling and test shoots, the first Spring 2009 Louis Vuitton ads have been revealed, starring none other than Madonna.
The result is six atmospheric pictures of a smoldering Madonna by Steven Meisel that will break in a range of fashion magazines in February. "It's a big change from what we were doing.
It tells a story," said Antoine Arnault, Vuitton's director of communications. "This I think is an amazing coup, but more than that, there's real logic behind it. It's very linked to Marc's fashion show." [..]

The campaign takes the very Parisian theme of Jacobs' hit spring Vuitton collection, with a smoky French bistro the setting, and the sepia-toned images evoking a Brassai atmosphere. "As cliché as they are, I love all these French references," the designer said. (Although the restaurant, Figaro, is on North Vermont Avenue in Los Angeles).
"I still feel it looks like beautiful, gorgeous Madonna," Jacobs said about the images. "Excepting the references and excepting the clichés, this still feels very today. And it didn't feel so much like a fashion shoot, it feels like portraits." (Via wwd – Miles Socha)
---