---
Style / Fashion
Insight: Why So Few Female High Fashion Designers
The fashion industry exists to sell us two things: the idea of beauty and products to fulfill the idea. Why are the people selling us this mainly men?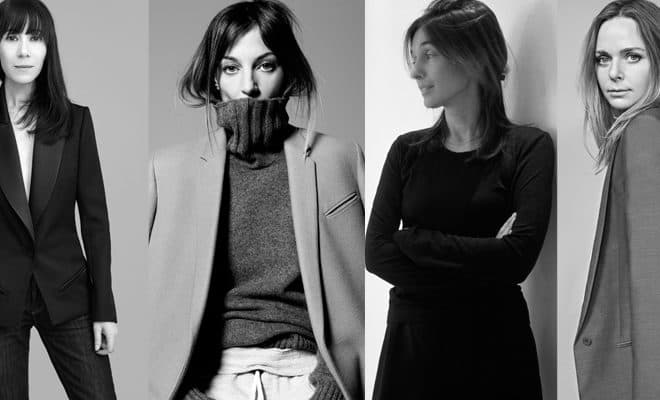 Recent times have moved feminism beyond the bra-burning fringes to a full-on topic of social commentary and activism. Remember Chanel's Spring 2015 runway show? The big march of thin models in high heels, waving protest signs that said 'LADIES FIRST', 'HISTORY IS HER STORY' amongst other silly syncopatic phrases, clad in Karl Lagerfeld's personal take on Coco Chanel's legacy. That season's show sent a tremor through the industry: here was Lagerfeld saying 'let's get political' while essentially treating the issue as a fad by sending a meaningless faux protest down the runway of one of the world's most influential brands, albeit with nice clothing. The facts are plain: in the established gender dichotomy, women have been exploited by men to social, political, and economic ends. In fashion, we can say this with much less pedantry: male designers are telling women what is beautiful and therefore what to wear.
Phoebe Philo's designs for Céline, Claire Waight Keller's for Chloé and Julie de Libran's for Sonia Rykiel have earned consistent praise for their 'wearability'. That's not a dirty word suggesting pedestrian clothes – what it means is that their designs are for women who live, work, play, and travel in, using it as the proverbial armour against the world. The shared beauty here is that these creations are pieces of clothing made by women for women, that understand that the expectations and standards of feminine beauty are often unnecessary and restrictive. The ladies thus offer us a liberated beauty.
While men may understand cut and fabric, there is the unavoidable political whisper of the male gaze. Thierry Mugler, Gianni Versace and Hervé Leger's skin-tight dresses, for example, highlight the powerful feminine sexuality yet can't be rid of the societal expectations of it to please the masculine. The psychological freedom from clothing designed by women, then, is that its celebrations of femininity and sexuality come from common ground that says 'we know what we want to wear.'
Luckily, we have stalwarts of women in fashion to look up to. Miuccia Prada has been helming her brand since 1978 and shows no signs of stopping. Consuelo Castiglioni built up Marni to celebrate maximalism and considered excess. Diane von Furstenberg took sexy back and wrapped a dress around women to flatter the body. Rei Kawakubo made Commes des Garçons her cerebral and experimental laboratory where beauty has never had a fixed definition beyond variety.
Gladly, societal attitudes are in motion and change, and women are taking a louder and more visible fight for equality. A slow march, but movement nonetheless. The end goal of fashion remains the same, of course. We want it to make us dream of beauty we never thought possible; to keep looking towards the new, the creative, the exciting. Wouldn't it just be nicer if more women were telling us how?
This story was first published in L'Officiel Singapore.
---