---
Style / Fashion
Balmain Acquired by Qatari Fund
Qatari fund Mayhoola For Investments sees a bright future for the fashion label which made waves recently thanks to artistic director Olivier Rousteing.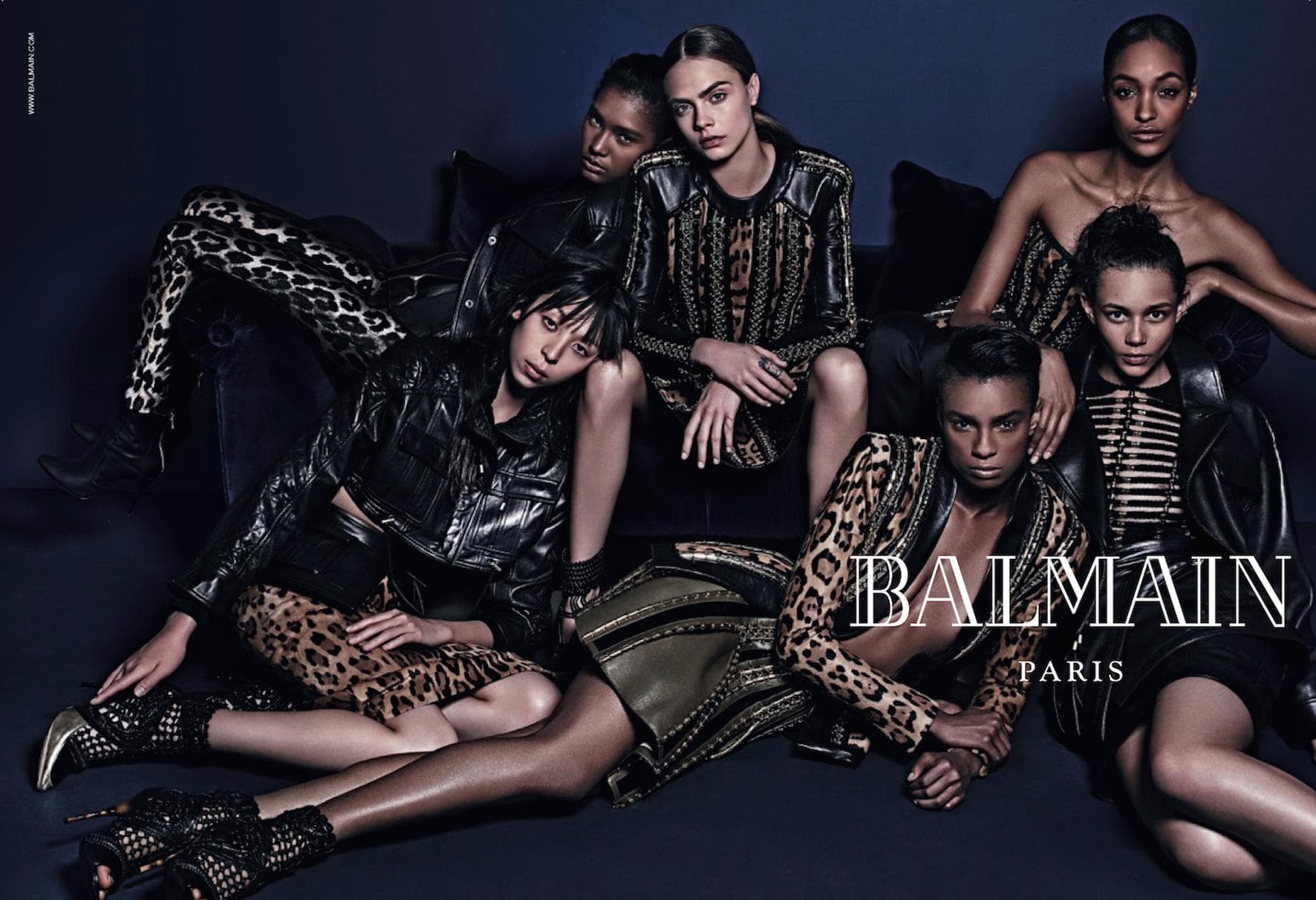 If there is one fashion house rising rapidly into the spotlight, from the depths of obscurity some would say, especially among celebrities and high profile influencers, it is Balmain. This is in part thanks to the efforts of the social-media savvy artistic director Olivier Rousteing – who is friends with famous figures such as Kanye West and Kim Kardashian. Balmain's quick rise to prominence has caught the eye of Qatari investment fund Mayhoola For Investments. They've decided to acquire the fashion company in hopes of developing it to further heights.
"After completing this transaction, Mayhoola for Investments will hold 100% of Balmain's capital," stated Bucephale Finance, specialists in mergers and acquisitions. They didn't reveal how much the Qatari fund forked out, but the French financial daily Les Echos reported that Mayhoola offered $546 million for the company. Before the acquisition, 70% was held by the heirs of the former CEO Alain Hivelin, and the remaining 30% was held by the management. This isn't the first fashion house they've acquired, as they've already gained ownership of the Italian brand Valentino.
The company was started in 1945 by designer Pierre Balmain, and has been through many ups and downs over the years. It re-launched with new vigor in 2006 when Pierre Dcarning, a former stylist at Paco Rabanne, came aboard and attracted movie stars such as Marion Cotillard and Gwyneth Paltrow. Rousteing came into the picture in 2011 with his design ambitions of glamorous fashion and pushed it further.
Even with its new stature, there are only eight Balmain boutiques out in the world. Under Mayhoola's wing, they'll probably continue expanding and growing their potential. So, on the consumer side of things, we can expect a lot of good things to come.
---