---
Style / Fashion
5 Fall/Winter 2016 Fashion Trends
The trends from the runway are set to change up your wardrobe this season and we explore five that we would love to embrace.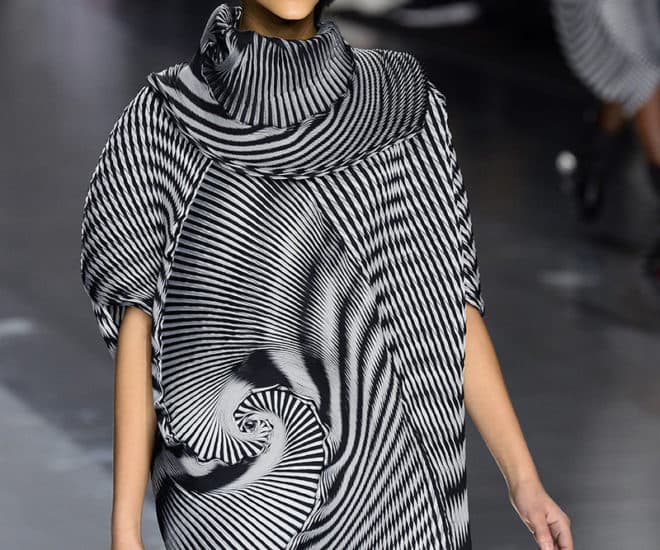 The new season will soon be upon us and it is time to start thinking of another wardrobe update. Straight from the runways around the world, we explore the five trends that are set to be big for women's fashion this fall. For fall/winter, the brands brought out designs such as long-length pieces with various finishes.
Chic Pleats 
The pleated skirt this summer has paved the way for pleats to be worked into long and short skirts, dresses and tops. From Maison Margiela to Diesel Black Gold, Valentino and Bottega Veneta the trend was used in various forms to highlight a sensual vibe in the designs. Over at Issey Miyake, the brand showcased two new technical procedures that boosted the fluidity of movement, creating an array of optical illusions.
Spotlight on shoulders 
The shoulders are the stars of the season, in case the off-shoulder summer trend has not given you a better hint. From asymmetrical tops and dresses to cuts that leave the shoulders entirely bare, fashion houses such as Christian Dior, Elie Saab, Mugler, Anthony Vaccarello, Ermanni Scervino and Alexander McQueen are leading the way. Other designers chose to keep shoulders covered but structured in designs that exaggerated the eighties styles such as Saint Laurent and Jacquemus.
Silky soft fur 
Where some brands are steering clear of fur, others chose to showcase the material in various colors this season. From brightly colored, autumnal and sophisticated white, fur was a favorite for several designers. Labels such as Moncler Gamme Rouge featured it on collars, coats, skirts and even hats making it the pride and joy of the collection. At Paul & Joe as well as Valentino, fur was seen in multi-colored pastel shades while Saint Laurent saw the material in bright red. Over at Chloé, fur was featured in electric blue while Fendi simply embraced fur in its designs as always.
Sheer, floaty fabrics
The springtime vibe was seen in dresses that were lighter and floatier, becoming almost transparent. This season's gowns are a simple veil, with super-fine fabrics, sheers, embroidery and netting hinting at the female form for a sensual rather than sexy effect. This trend was seen at Sonia Rykiel, Giambattista Valli, Valentino, Andrew GN, Chalayan, Dolce & Gabbana and Alexander Wang. The season's hottest look sees a very lightweight dress worn with a long, heavy coat.
Prints go wild
They never really left the building so it is no surprise that prints will be back in a big way this season. They'll be seen in touches here and there, like Kenzo's tiger-print collars, as well as in full-on animal-print ensembles. In the fashion jungle, Sonia Rykiel opted for python print, Givenchy mixed python and panther motifs, and Dior went for leopard. Blumarine brought animal-print to accessories, along with Roberto Cavalli.
---