---
Style / Fashion
$2 Million Dollar Shoes
These $2 Million dollar Shoes from Stuart Weitzman were unveiled at Le Vian party in Las Vegas last week. The silver leather heels feature over 185 carats of tanzanite and 28 carats of diamonds. The front strap features a slim strap of diamonds but the heavy gemstones are designed to curve around the ankle with […]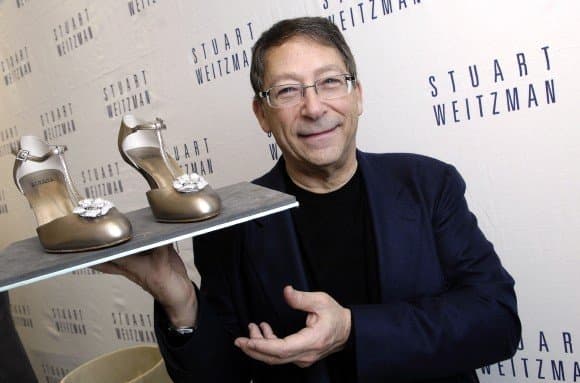 These $2 Million dollar Shoes from Stuart Weitzman were unveiled at Le Vian party in Las Vegas last week. The silver leather heels feature over 185 carats of tanzanite and 28 carats of diamonds.
The front strap features a slim strap of diamonds but the heavy gemstones are designed to curve around the ankle with a 16 carat pear-shaped tanzanite drop surrounded by diamonds that dangles down over the top of the foot.
The shoes are balanced with a delicate diamond front strap that perfectly complements Stuart Weitzman's timeless, elegant shoe design.

Le Vian is an internationally recognized jewelry brand with a name and tradition that spans 500 years.
Its jewelry applies the ancient arts of hand carving, beading and goldsmithing to designs at the cutting edge of modern style.
Source: Universeofluxury – Photo: Getty Images
---