---
Style / Beauty & Wellness
Kiehl's to open first own spa
Hip spa chains like Bliss are in for some serious competition: Kiehl's is about to launch its first-ever spa in New York, the city where it all began 160 years ago. From mid-July, fans of the label will be able to enjoy treatments performed exclusively with its products in a two-story locale at 157 East […]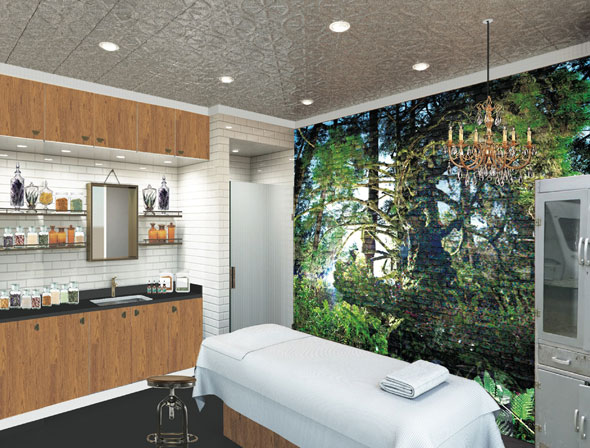 Hip spa chains like Bliss are in for some serious competition: Kiehl's is about to launch its first-ever spa in New York, the city where it all began 160 years ago.
From mid-July, fans of the label will be able to enjoy treatments performed exclusively with its products in a two-story locale at 157 East 64th Street on the Upper East Side.
The ground floor will host a conventional Kiehl's store, while the spa called 1851 — alluding to the brand's founding year — will occupy the second floor.

"Our customers have asked us about opening a spa for years, and in this monumental year, as we celebrate 160 years, it's fitting that we're finally able to offer New Yorkers unique skin and body treatments using their favorite Kiehl's ingredients," president Chris Salgardo said in a statement.
Staying true to its apothecary history, each session will start with a personal consultation, which will then lead to highly customized treatments.
Apart from infusion therapies and hand-blended masques, there will also be anti-aging facials such as Microdermabrasion or Micro Current Stimulation.
And Kiehl's wouldn't be Kiehl's if there weren't some hip perks in store, like limited-edition Havaianas, iPads, or artwork by David LaChapelle.
By the way: men are welcome to pop in for a cut or a shave. Prices range from $15 for a mustache trim to $330 for the Ultimate Kiehl's Body Restoration.
Source: AFPrelaxnews
---