---
Style / Beauty & Wellness
Your Beauty Gift Guide For Mother's Day 2022
From tackling ageing to achieving radiant skin, here are seven decadent and effective beauty treats for your beloved mum this Mother's Day.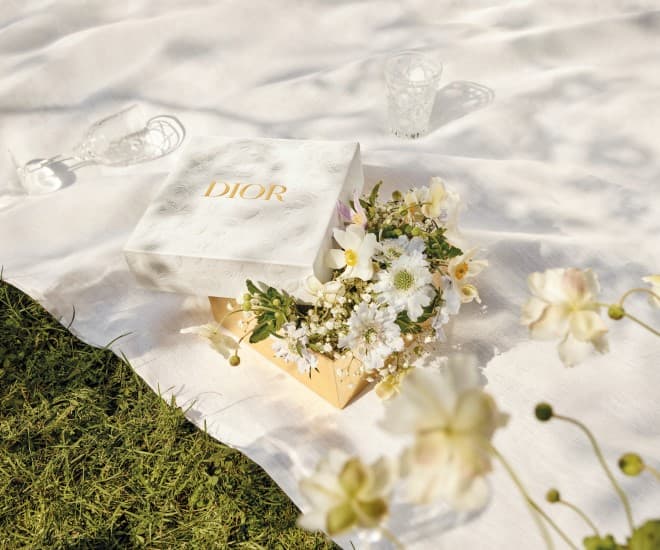 There is arguably no other job that is tougher than a mother's. Through all the caring, protecting and disciplining, our superhero of a mum deserves the same kind of love and attention as well. On this celebratory day, what better way to show her your appreciation with the best beauty boosters and tools? Perfect, genuine and quintessential, mum will be beaming from her heart to her face.
Struggling to decide on the 'right' one? Worry not, we narrowed it down to seven amazing and surely effective beauty products — from desirable eye creams to facial toning devices. The crème de la crème, if we would say so ourselves. Have a look below and take your pick!
Rouge Dior — Mother's Day Limited Edition
Sisleÿa L'Integral Anti-Age Eye and Lip Contour Cream
Glowgear Powerglow 3-in-1
Clé de Peau Brightening Mask Treatment Supreme
La Mer Advanced Treatment Lotion
Sulwhasoo Concentrated Ginseng Renewing Serum EX
Jo Malone London Peony & Blush Suede Body Creme
Rouge Dior — Mother's Day Limited Edition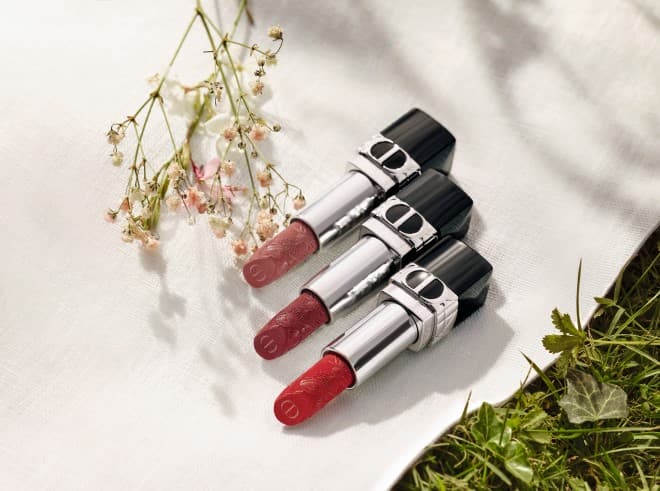 You can never go wrong with a good, long-wear lipstick. On this special occasion, Dior released a limited edition Rouge Dior lipstick that is beautifully engraved with haute couture flowers. The brand is also offering an exclusive gift box decorated with flowers, inspired by the gardens of La Colle Noire.
Choose from three of Maison Dior's iconic shades: 100 Nude Look, 720 Icône Velvet and 999 Velvet. The Dior Mother's Day Art of Gifting service is available online till 15 May here.
Sisleÿa L'Integral Anti-Age Eye and Lip Contour Cream
Yes, eyes are the windows to one's soul. However, what makes for sparkling eyes is also taking care of the gentle skin around them. Sisley has the perfect, coveted gift for mum's tired eyes.
As one of the French brand's top three global bestsellers, the contour cream is formulated with a unique blend of plant-based active ingredients — Atlas Cedar extract, Passion Fruit extract and fermented Pomegranate extract. Launched in 2017, this Sisley treasure is a combination of the technologically groundbreaking Sisleÿa L'Integral Anti-Age and the "behavioural dimension of ageing". Meaning to say, the velvety cream targets the lifecycle of cells to boost skin tone, reduce wrinkles and puffiness as well as help fade dark eye circles.
Never underestimate the power of a pair of alluring eyes. Get the Sisleÿa L'Integral Anti-Age Eye and Lip Contour Cream along with an accompanying massage tool here.
Glowgear Powerglow 3-in-1
Glowgear's newest addition to its family is a powerful 3-in-1 microcurrent facial toning device, complete with NASA-inspired LED lights.
Bound to erase years off mum's face, the Powerglow leads to an instantly lifted appearance and clear skin with high elasticity. Its FaceTone microcurrent rollers uncover and build cheekbone chisel. Meanwhile, the interchangeable EyeTone attachment allows her to target the brow areas, crow's feet and smile lines.
Gear up and make spa day a daily luxury! Shop the magical toning device on glowgearpro.com.
Clé de Peau Brightening Mask Treatment Supreme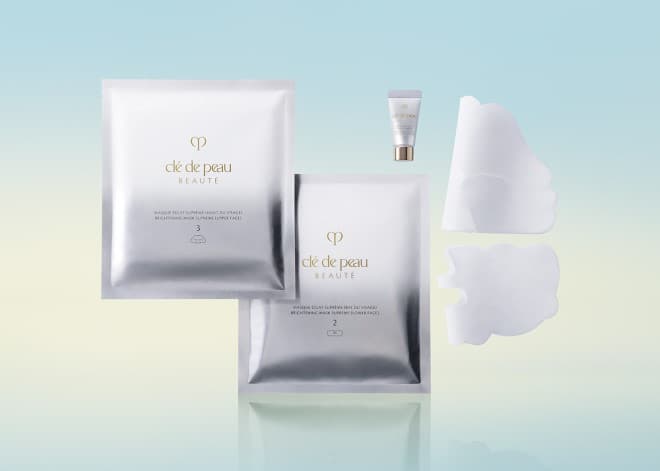 Inspired by Thermal Gap Technology, which employs slight temperature changes to enhance skincare results, this mask is a two-step, intensive brightening ritual.
First, is the Brightening Gentle Exfoliator Supreme. This moisture-rich formula has an exfoliating ingredient that gently yet effectively purifies the skin. Then, go in with the Brightening Mask Supreme that is produced with Sea Ferment Brightener and brightening ingredient 4MSK.
Gift youthful radiance to your mum and purchase Clé de Peau's ultimate brightening set here.
La Mer Advanced Treatment Lotion
Rev up and elevate mum's skincare regimen with La Mer's new Advanced Treatment Lotion. Powered by cell-recharging Miracle Broth, this watery lotion gives a rush of "liquid energy" to the skin. Other than optimising the skin for each step that follows, this hydrating formula also reveals a firmer face with diminished lines and wrinkles.
Improve mum's complexion and buy the Advanced Treatment Lotion here.
Sulwhasoo Concentrated Ginseng Renewing Serum EX
Everyone knows ginseng is incredibly beneficial and Sulwhasoo has encapsulated all that into an anti-ageing powerhouse. This glittering serum is a result of the latest skin science capsule technology and Sulwhasoo's patented 100,000 Ginsenomics capsules. The ginseng-infused serum also features retinol, an important ingredient to undo damages caused by fatigue, mask-wearing and UV exposure.
Sulwhasoo also carries an impressive range of Concentrated Ginseng products that achieves healthier and more youthful-looking skin. Shop at sulwhasoo.com and get the ideal resilience-boosting serum for mum.
Jo Malone London Peony & Blush Suede Body Crème
Last but not least, Jo Malone London's most loved scents may very well be your mum's favourite too. Packaged as a lavish body crème, Peony & Blush Suede is a sure, exquisite indulgence. This nourishing crème hydrates and protects the skin with oils of jojoba seed, cocoa seed and sweet almond. What's more, it can be paired with a delicious Jo Malone London fragrance for a personalised aroma.
Take it a step further and bring your mum to the Jo Malone London Pop-Up at ION Orchard. Running till 8 May, the pop-up has product engraving and gift box calligraphy available. Alternatively, buy the body crème and fragrances online here.
For more beauty reads, click here.
---