---
Properties
Private Offshore Islands that Enhances a Real Estate Portfolio
As prices of properties fluctuates and land becoming ever more scarce, dipping into the market now may benefit your pockets.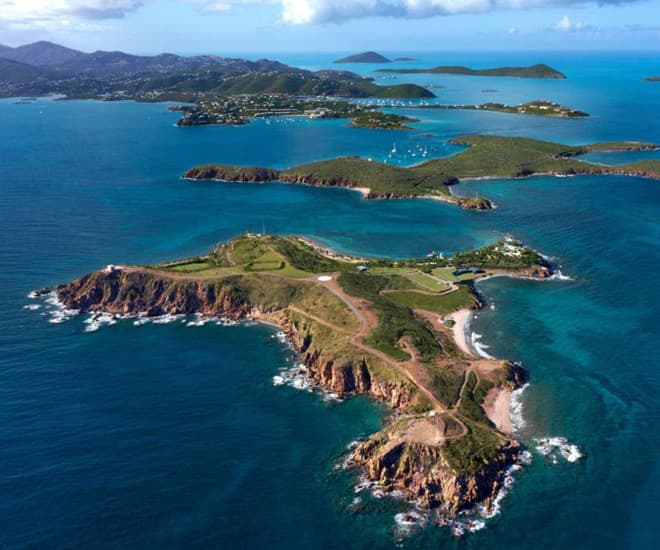 As many explore new ventures during the pandemic in the past two years, some explored the evergrowing blue-chip investments of real estate and diversified their portfolio. Avid real estate lovers would want to own a private island as well, for a getaway or perhaps everyday living. This is a way individuals, together with their family or friends, could indulge in private spaces and acquire peace round the clock. Some private islands were once owned by popular celebrities and notable personalities, which they have decided to put up for sale. For those looking to beef up their real estate portfolio, this presents an opportunity not to be missed.
In the 2000s, the United States real estate market increased the cost-per-acre for private islands. The effect was supplied by the arrival of the internet, which provided wider access to island listings and drove up its demand.
However, the price increase is not fairly distributed in the world. Prices are inclined to be lower in Nova Scotia, parts of Michigan and Maine, and parts of Central America, but it is higher in Europe, the Bahamas, and Oceanic countries like French Polynesia.
Having an island to yourself is more than just owning a remote property, but what you would possibly relish on the island is what makes it second to none. Hence, looking for a land offshore to conquer could boost a well-rounded real estate portfolio.
Here are 5 Private Islands under our radar for those seeking one for an adventure:
Overseas Highway, Summerland Key, Florida
Goodwin Island, West Gardiner, ME
Premium Point, New Rochelle, NY
Leaf Cay, Exumas, Bahamas
Little St. James and Great St. James, Virgin Islands
Overseas Highway, Summerland Key, Florida
Known as "Little Crab Key", the 1-acre island has a 5,325-square-foot, six-bedroom house on the Florida coast. It features a pool, a beachfront, and tropical landscaping that boost the property's front porch appeal. There are palm trees along the coast, which is the vision of a typical summer island and yes, there are also orchids.
Located a mere 15 miles from Key West with just a short boat ride from the backyard beach, it is an ideal escape or could potentially be a short-term stay. Although the border of the island is largely undeveloped, edged with jungle foliage, one would be able to easily grow accustomed to the serenity. This gorgeous oceanfront home cost a cool US$3 million and is able to widen your assets to include a private island. Further developments to the island could also result increase the growth in your real estate portfolio.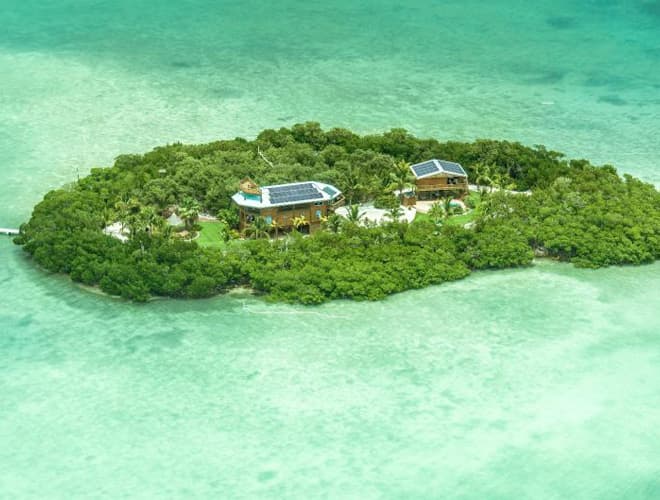 Goodwin Island, West Gardiner, ME
Located in the middle of Cobbosseeconte Lake, this island provides the classic Maine adventure. Even if you did not grow up in the West, you would have most likely dreamt of occupying your summer away in an isolated, bosky area where hiking and fishing are the primary activities.
This 22-acre island lists for US$799,900 and offers up two rustic cottages as well as several bunkhouses, so the entire family could assemble on the property. The interior showcases a country-like resemblance to a lodge and it's also covered with a sweeping woodland with walking paths marked out throughout the island. As the island is remotely located along a lake, there is no light pollution from the surroundings. With this added plus point, owners and guests could indulge in a fulfilling evening of stargazing. The opportunities for adventures are nearly unlimited.
The most affordable among the 5 islands recommended, this property has many unfulfilled potential for change and upgrade. After all, it would be an upward asset worth the effort.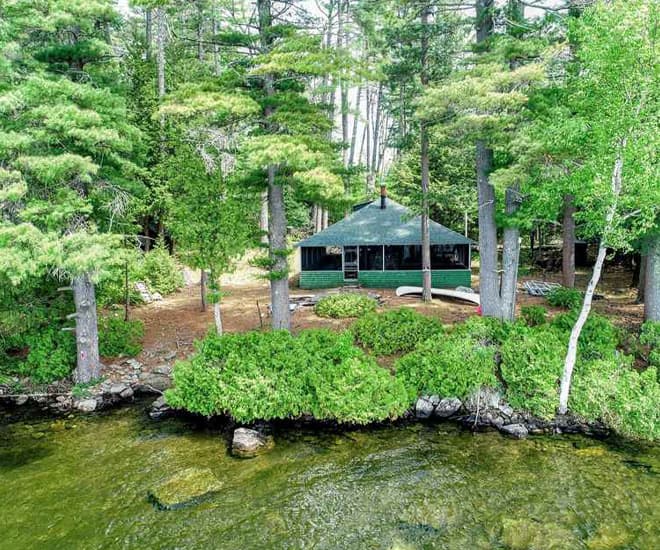 Premium Point, New Rochelle, NY
Looking for a house in Premium Point is nearly impossible. It is a desirable area with very little turnover in ownership as people usually live here for at least 30 years. Due to its high demand, the seclusion of the island and the Mediterranean-style waterfront home comes as a steal for US$4.9 million.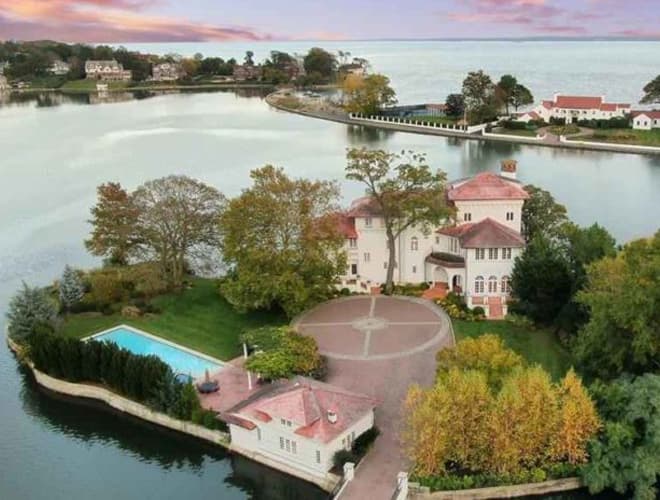 The property was built in 1917 and presents a six-bedroom for a grand living. The 7,796-square-foot home features an outdoor pool, indoor gym, and a two-car garage. An exclusive detail is the gorgeous view of Long Island Sound and Premium Mill Pond. There are also new updates on the property which include a two-story addition folding in the family room, a wine room, a bedroom and full bathroom, plus a terrace with a built-in fireplace overlooking the pond. Ideal for housing overnight guests, the pool house features a bedroom, shower, kitchenette, and changing room. By diversifying into existing, long-standing property such as Premium Point, slightly over 100 years old, this storied island could add interest for future buyers.
Leaf Cay, Exumas, Bahamas
It was not long ago that news of Nicolas Cage selling his assets broke the internet. The eccentric actor has amassed quite the real estate portfolio, possessing mansions in Newport Beach, New Orleans, and Las Vegas, and even two castles in Europe and Los Angeles. His most unusual yet captivating property is Leaf Cay located in Exumas, Bahamas which is listed for US$7.5 million.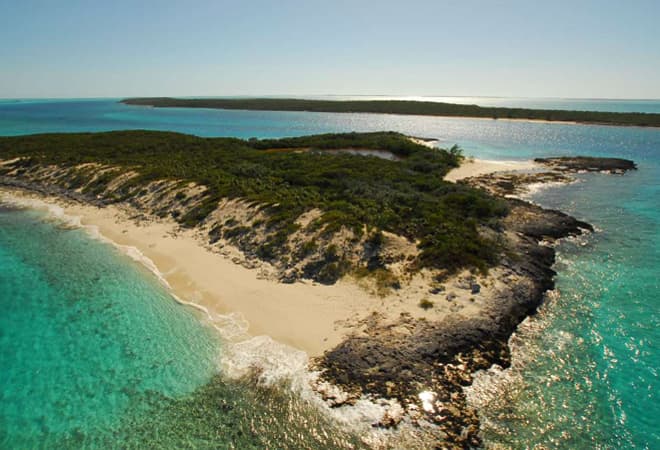 Leaf Cay could make a perfect destination for adventurous travellers who have a thirst for watersports like sport fishing and boat sailing. The island's highlight is the access to three beaches and a miniature pond that could serve as an independent harbour for your yacht. The island has no development yet but it is well maintained and ready for the approval of at least five cottages. Overall, with great planning for further developments and the relatively low investment cost for a "celebrity" island would be a huge portfolio lift.
Little St. James and Great St. James, Virgin Islands
In the U.S. Virgin Islands, the properties were key pieces of the late investor, Jeffrey Epstein's substantial international property portfolio. Two of the private island properties owned by Epstein are going on the market for a whopping US$125 million.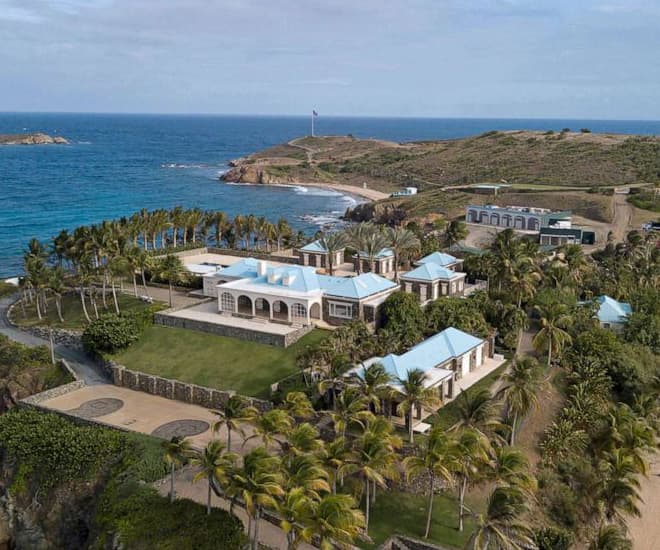 The larger of the two islands is named Great St. James spanning over 160 acres and the smaller island, Little St. James is across 70 acres. It includes a helipad, a private dock, a gas station, two pools, a main residential compound, four guest villas, three private beaches, a gym and a tiki hut. This property is hot on the list due to its expanse and full-suite, which even includes a personal gas station for yachts. This island is a potential large expansion for any real estate portfolio as this diversified addition serves like a mini remote "town", incomparable to the usual apartment investments.
Counting any of these properties in your investments list could add weight to a real estate portfolio that is seeking stable growth through diversification.
For more property reads, click here.
---