---
Properties / Homes
Take a Tour of California's Most Expensive Home
Take a look inside California's most expensive property listing: The Sanctuary. With an asking price of US$160 million.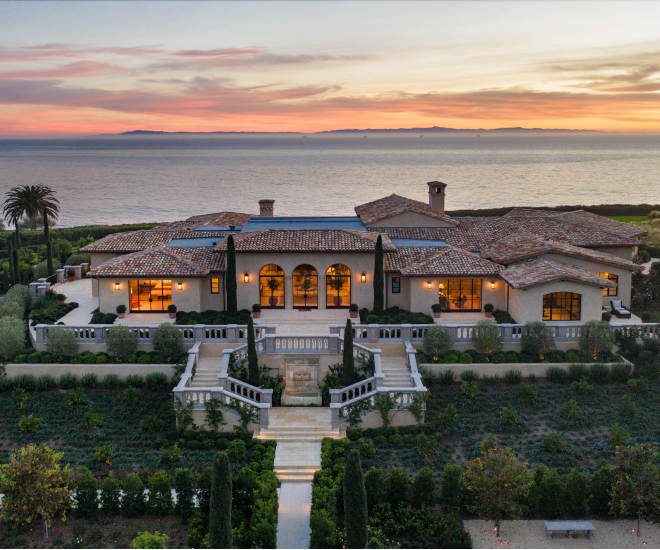 California has a very star-studded real estate market, led by the city of San Francisco with the highest median home price of US$1.5 million in the US. Other cities in California in the top ten rankings are San Jose, Oakland, and Los Angeles.
However, the priciest home in California is not in any of these cities.
The Sanctuary at Loon Point in the beach city of Carpinteria takes the cake for that title. Currently owned by hedge fund manager and Juilliard School chairman Bruce Kovner.
The asking price for this property is US$160 million, and if purchased, it will be the second-most expensive home sold in the estate. The first is Jeff Bezos' purchase of the US$165 million Warner Estate.
The property has 2,129 feet of coastline cliffs and 22 acres of landscaping around it and is divided into five parcels, featuring two distinctive estates called Ocean View and Bellevue. Both are connected by a private, gated road.
Both homes have been carefully positioned to take advantage of the landscape and the stunning ocean views.
Both are Mediterranean-style mansions built with the finest materials from around the globe. Featuring terracotta tile roofs, high ceilings with natural exposed beams, hardwood floors, stone archways and marble accents give off an atmosphere of rustic elegance. The properties are flooded with natural light thanks to their open-floor plans and floor-to-ceiling windows.
Huge kitchens, grand libraries, fireplaces, oversized pools, beautiful courtyards with marble statues, rose gardens, and ocean-view terraces with palm trees are some of the home's spectacular amenities.
The two residences offer ten bedrooms, 21 bathrooms, and 14,189 square feet of indoor space. There's also a large natural pond on the residence that attracts local fauna such as ducks and herons. The property is wonderfully located on the migration route of the California Grey Whale that is also home to sea lions and seals, giving a unique opportunity to animal lovers. The area is also well known for its gorgeous sunsets.
The city where the Sanctuary is located at Carpinteria, situated in southeastern Santa Barbara County and is 80 miles from Los Angeles and calls itself the "world's safest beach".
Carpinteria has been attracting Hollywood personalities looking to escape from the hustle and bustle of Los Angeles living. Celebrities with beach homes in the area include George Lucas, Ellen DeGeneres and Ashton Kutcher.
Other luxury properties on the market in the state include the Beyoncé Tiffany Diamond House, aka the Orum House. It was featured in Beyoncé's Tiffany Diamond commercial. It is currently on the market for US$42 million, offering 18,800 square feet of interior space, nine bedrooms and 15 baths, and an LED-lit mirror-image pool and spa.
For more property reads, click here.
---