---
Properties / Homes
Seoul: Investor's Playground Struck By Rising Prices
Chinese investments have stepped up the heat in Seoul's property market, but the prospect of oversupply looms as residents shy away.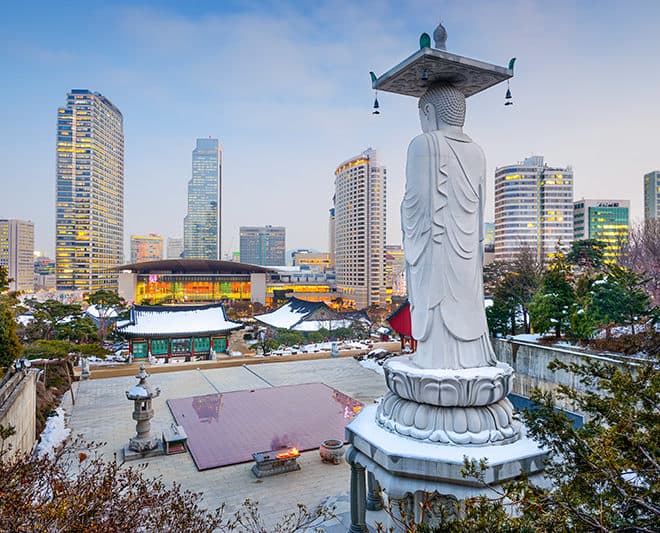 In the recent months, Seoul has become a playground for wealthy Chinese buy-ins. Many may have made South Korea's capital home… the western Yeonnam-dong neighborhood is sprinkled with Chinese establishments, according to media reports.
Since 2014, these Chinese affluent buyers have been responsible for 91% of the rise in foreign property ownership, official statistics show.
Plots with Chinese ownership have more than doubled from then, reaching 3,516 in the first quarter of 2016, according to the Seoul Metropolitan Government. Industry watchers say the Chinese have moved from Seoul's outskirts and Jeju island, to the heart of the city where they now play the role of landlord.
"Chinese people's property investment is rapidly spreading from the Chinatown of Yeonnam-dong to the rest of the capital area", Researcher Ahn Min-seok from FR Investment told The Korea Times.
"It could soon be a reality that like in America, Australia and Canada, Chinese people will buy up an entire block or village," he added.
How do big spenders affect home prices?
The increase in Korean home prices has traditionally lagged behind hot markets like Hong Kong, Sweden and the United Kingdom. However, the presence of investors with deep pockets may change that trend. This is because developers may be encouraged to spruce up aged properties and sell them for more, analysts said.
The Chinese fit the bill. Over the last three years, they have purchased 17 units in Seoul, priced at KRW 1 billion ($1.22 million) or more.
These were located in the upmarket southern Gangnam, Seocho and Songpa districts, according to the country's Ministry of Land, Infrastructure and Transport.
In response, home prices gained KRW 69.13 million ($84,086) in southern Seoul, as compared with KRW 40.63 million ($49,418) in the north, a study by KB Kookmin Bank showed.
Lifted by gains in southern Seoul, apartment prices gained 1.13%, trouncing the national average of 0.37%, the study found.
In June, the price of an average home in Seoul was KRW 501.98 million ($610,717), a KRW 2.94 million ($3,577) increase from the previous month.
"The Chinese government had encouraged overseas investment due to a real estate bubble. They first eyed Jeju where they can get permanent residency, but now they are turning their eyes to Seoul seeking investment returns", President of the Korea Asset Management Institute Ko Jong-wan explained.
The government's local conundrum
Although Chinese interest looks good on paper, the reality is far from sweet. Developers in Seoul have been aggressively building, spurred by low interest rates.
While the response to developments in the south has been positive, the move has resulted in oversupply in areas like Yongin. Latest data puts the glut in Seoul at 5,301 and has given South Korea a household debt that has topped the chart of emerging markets.
"They're building way too much, it's irresponsible", real estate broker Kim Woong-jib told Reuters. "I can't possibly recommend these new ones to my customers when I'm sure they will lose money", he added.
Seoul is also unique in overall gains, as residential prices in South Korea have been on the largest losing streak in 13 years. Given these sentiments, experts said that locals have been turning to renting instead.
Is foreign interest likely to last?
Recent government measures announced by President Park Geun Hye may discourage investors who have been reaping profits from the rental market. These include a lower home purchase tax to "shift demand from rentals to home purchases", he said.
Other observers suggested that Korea holds special significance for Chinese investors.
An unnamed real estate agent in Secho told The Korea Times: "They are especially interested in Korea as they find it culturally and geographically closer to China compared with Western countries".
Only time will tell which factor has an edge over the other.
This article was first published in PALACE.
---