---
Properties / Homes
Hong Kong Property Sells for $233 Million
A plot of land in one of Hong Kong's most sought-after areas sold for a record 1.82 billion Hong Kong dollars ($233 million USD) at auction Tuesday. The 4,956-square-metre plot fetched 17 per cent more than the reserve price. The winning bid was made by Henderson Land Development Company vice-chairman Martin Lee. The price was […]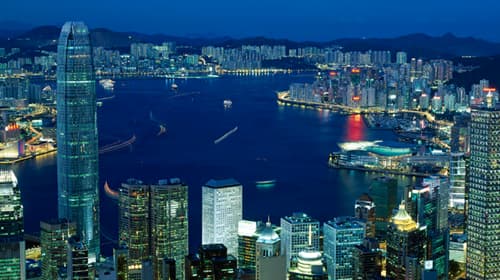 A plot of land in one of Hong Kong's most sought-after areas sold for a record 1.82 billion Hong Kong dollars ($233 million USD) at auction Tuesday.
The 4,956-square-metre plot fetched 17 per cent more than the reserve price.
The winning bid was made by Henderson Land Development Company vice-chairman Martin Lee.
The price was above market expectations and a record high for a Hong Kong auction of luxury residential land, according to auctioneers Jones Lang LaSalle.


"The super-luxury market isn't affected by sentiment in the mass segment." Jones Lang's Tsang told reporters after the auction.
"At the least it shows that for true luxury locations people are willing to pay a premium price, particularly for areas where supply is limited,: he said.
The Peak is considered one of the most prestigious addresses in Hong Kong.
It lies in the centre of Hong Kong island, commanding views of Victoria Harbour while being just a short car ride to the Central and financial districts.
Properties such as Falconridge, on a street of colonial-era houses and low-density apartments, including the residences of the U.S. consul general, rarely come to market, according to the WSJ.
Mr. Lee is a familiar name when it comes to expensive real estate in Hong Kong.
His development company, Henderson Land, last October said it had sold the world's most expensive condominium, a 6,158-square-foot property at its 39 Conduit Road development (below), for a record US$56.6 million.
That sale became a lightning rod for criticism that the government wasn't doing enough to regulate the property market.
It also attracted attention for an unusual floor-numbering system that labeled the tower's 46th floor a more auspicious "88."
HongKong is renowned for having some of the world's most expensive real estate
Property prices in the city continued to soar through the economic downturn as buyers from mainland China flooded the market, snapping up luxury flats in particular.
Source: Wall Street Journal – DPA – Propgo Luxury
---