---
Properties / Homes
Central Park Tower: A New addition to New York's Already Baller Skyline
Central Park Tower is New York City's latest luxury real estate development but despite its massive presence, it exudes exquisite elegance and grace.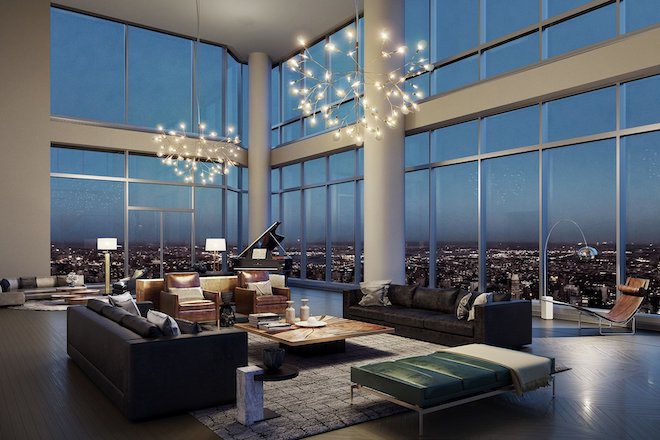 Located along New York's Billionaires' Row, Central Park Tower is the latest addition to New York's already baller skyline. The 1550 feet or 472 metre tall architectural landmark towers over New York City and with its status as the tallest residential building in the world, will headline the famed Central Park as its definitive landmark.
Central Park Tower is New York City's latest luxury real estate development but despite its massive presence, Extell and Adrian Smith + Gordon Gill Architecture have designed the city's potentially most prominent landmark with exquisite elegance and grace. Nevertheless, it is expected to standout even amidst Manhattan's already epic skyline. The resulting and appropriately named Central Park Tower luxury New York private residences is respectful, bold and refined.
Central Park Tower: A New addition to New York's Already Baller Skyline
Rising from a podium base, New York's latest luxury residential development will house 179 of the most exclusive homes in the world. Given Central Park Tower's spire-like presence 300 feet from the street, all the luxurious apartments will enjoy epic views of the Big Apple.  The tower cantilevers to the East, allowing north-facing residences a majestic view of iconic Central Park.
A shining beacon of glass, steel, ambition and aspiration, Central Park Tower is an architectural feat with uncommon beauty outwardly and for the people who will eventually call it home, owners of the world's most dynamic views in a city which never sleeps.
Expected to be completed in 2020, Central Park Tower is already releasing New York's finest luxury apartments for sale. Listed on the 32 floor and up, 2 to 5 room high end residences ranging from 2,114 to 7,074 square feet are up for sale, the largest, most epic New York luxury apartment spans the entire 112th floor.
Each home offers grand living spaces ideal for gatherings both large and small. Regardless of square footage, each Central Park Tower residence will feature well appointed living areas with custom details and natural finishes. All Central Park Tower residences are strategically positioned in the corners to maximise city vistas and  panoramas via gorgeous floor-to-ceiling windows offering unencumbered views.
Master bathrooms at Central Park Tower are temples to tastefully grandiose interior decor, offered in both dark and light schemes and are finished with the finest imported stones, custom millwork and premium fittings and fixtures.
Beyond the elite lifestyle, the tallest residential tower ever built will also be home to the world's most exclusive private club, Central Park Club. A 50,000 square feet of thoroughly curated luxury amenities spread across three floors, with a private fitness center, wellness spa, and an outdoor terrace with a 60-foot swimming pool, sundeck, and cabanas. Each location providing a unique experience complemented by five-star service.The mixed used New York luxury real estate development will also also house Nordstrom's new 7-story flagship store.
---