---
Properties / Interiors & Decor
SmartFaucet From iHouse
By using a facial screening application, the iHouse Smart Faucet recognizes the user and automatically turns on the water to the favored flow and temperature. In addition, the touchscreen display located on top of the faucet can be used to check out your email inbox, view the current temperature outside among others. Several people can […]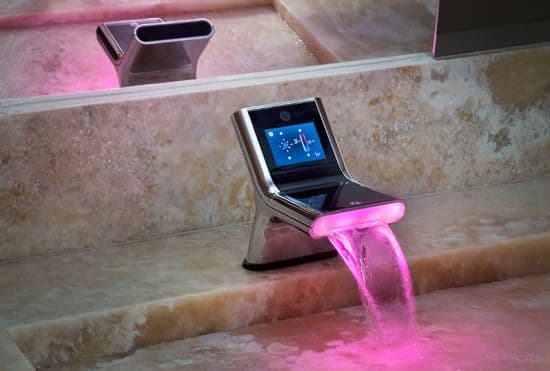 By using a facial screening application, the iHouse Smart Faucet recognizes the user and automatically turns on the water to the favored flow and temperature.
In addition, the touchscreen display located on top of the faucet can be used to check out your email inbox, view the current temperature outside among others.
Several people can activate the tap in different configurations, without having to reconfigure it.

The integrated LEDs in the tap illuminate to display the variation of temperature, with transition from blue to red for higher temperatures.
---