---
Properties / Interiors & Decor
The house with 10000 fairy lights
Leaving the lights off this year would have been the sensible option. But as you can see, Alex Goodhind refuses to let these dark times ruin the warm glow of Christmas. So for the 14th year in a row, the 24-year-old IT firm manager has spent weeks turning his father's home in Melksham, Wiltshire, into […]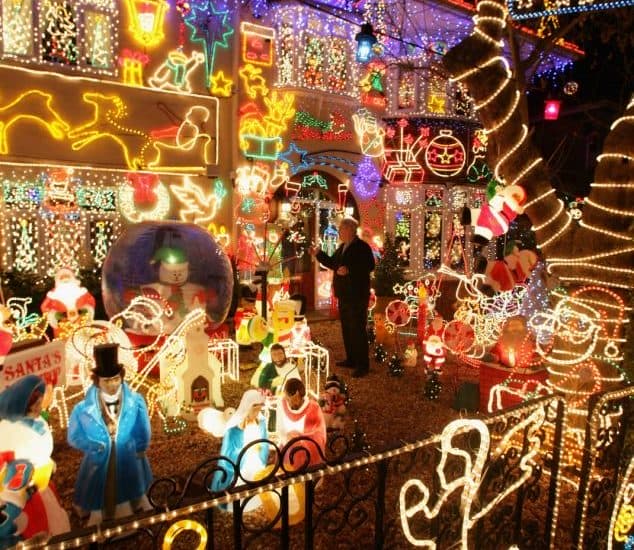 Leaving the lights off this year would have been the sensible option. But as you can see, Alex Goodhind refuses to let these dark times ruin the warm glow of Christmas.
So for the 14th year in a row, the 24-year-old IT firm manager has spent weeks turning his father's home in Melksham, Wiltshire, into an extraordinary light show.
More than 115,000 bulbs are used in the £30,000 ($44,200) display which lights up Longford Road every evening until 10pm. This year, he has spent £2,000 ($3,000) on additional lights to the delight of his daily crowd of 300 visitors.

It uses up such a large amount of electricity – £700 ($1,040) worth last Christmas – that Alex has gotten a power company to install an industrial sized cable outside the house to run it independently. (Via dailymail)
I'd love to stop by his house !
---