---
Properties / Hotels
Zero Real Estate May Be The Most Profitable Non-Luxury 'Luxury' Experience
With no rooms, no walls, no hotel infrastructure, and the barest of wait-staff, Zero Real Estate is about to make the most revenue from an exciting new social distancing trend which leaves us with more questions than answers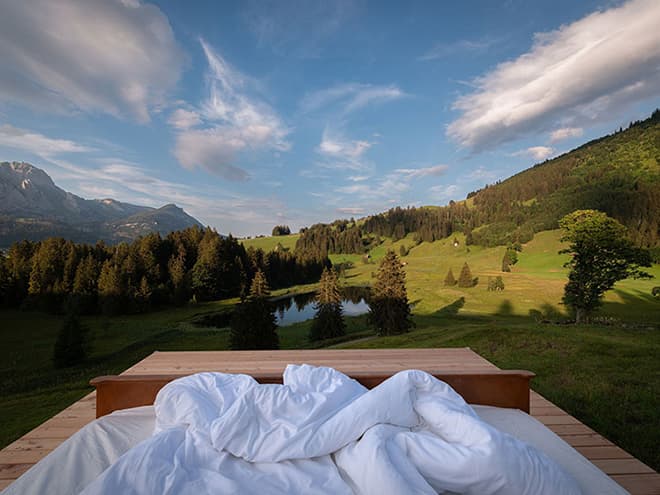 We've all been there, waking up in the middle of the night with a burdensome parched throat in search of a tall glass of water. Now imagine waking up to absolutely nothing beyond your bed and miniature drawer set. It's hard to imagine that within a few steps, you've ventured from the safety of your room into the pitch black darkness of a cold night, but that is exactly the experience at European hotel, Zero Real Estate.
Zero Real Estate May Be The Most Profitable Non-Luxury 'Luxury' Experience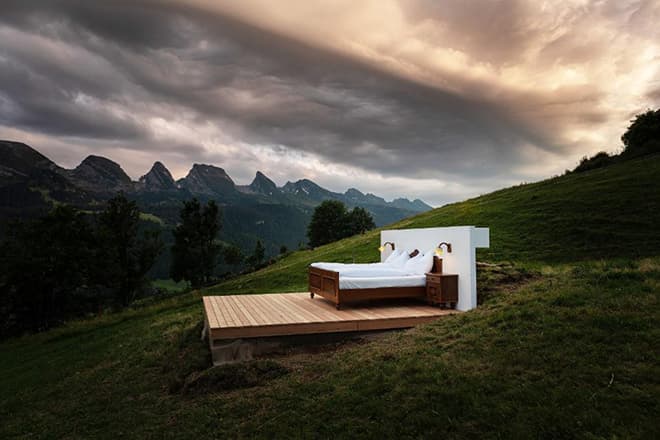 Comprising of seven hotel suites without walls or roofs, this post-pandemic-perfect hotel located amidst the Swiss hills, was founded by hospitality professional Daniel Charbonnier alongside conceptual artists, Frank and Patrik Riklin. Mixing art and high-end tourism, Zero Real Estate has successfully pushed the boundaries of what conventional and ideal accommodation should entail.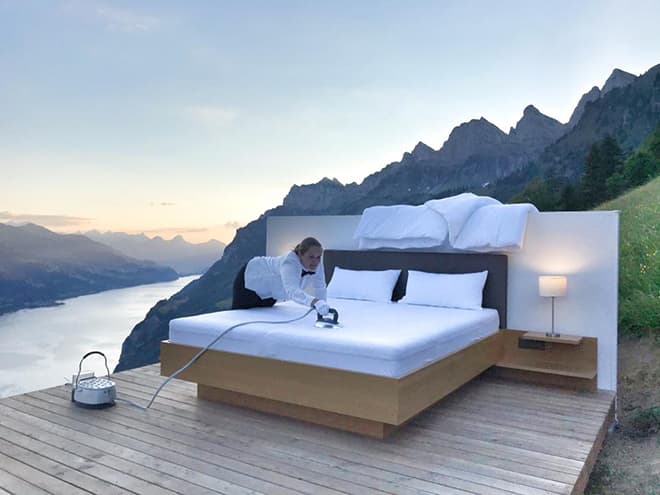 Available at each guest's beck-and-call is a 24/7 butler clad in a classic bow tie and white shirt whilst carrying trays of good wine up steep hills and making beds in the winds and rain, the hotel unsurprisingly boasts phenomenal panoramic views of the surrounding Eastern Switzerland landscape which includes lush green fields, clear lakes, towering mountains and lively villages worth visiting.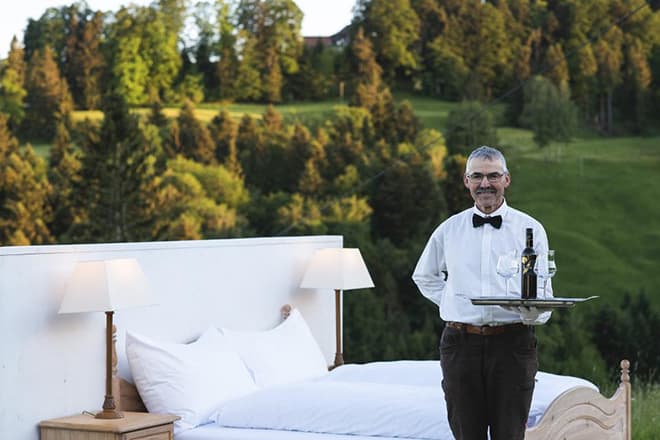 "This year more than ever, we have seen that guests are looking for tucked away locations… in an undisturbed environment with meticulous attention to hygiene. Additionally, the need for fresh air, nature and space is particularly great following the confinement period. You can expect the seven new hotel suites to be among the best ventilated hotel rooms in the world." – Daniel Charbonnier, Co-founder of Zero Real Estate.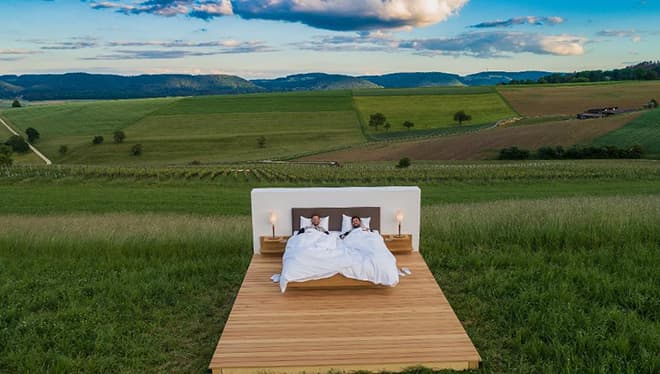 Worth an estimated USD$311 per night, the rooms are available for booking all-year-round, with alternative lodging in local farmhouses, alpine huts or other hotels during inconducive weather forecast.
---