---
Properties / Hotels
New Chinese-owned resort brand to launch in China
Overlooking Huangxing Park in Yangpu district, the 188-room WH Ming Hotel Shanghai is expected to officially open by the end of 2012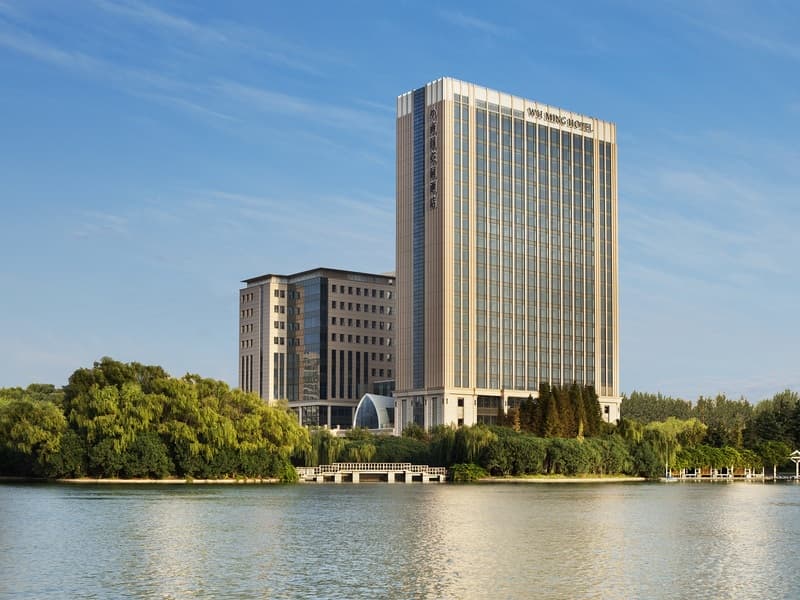 A China-owned hospitality group is launching a new homegrown five-star hotel brand in Shanghai, reported Travel Daily Media Tuesday.


Overlooking Huangxing Park, the 188-room WH Ming Hotel Shanghai, expected to open by the end of 2012, will tout itself as China's first "Yi Po Erh Shih" urban resort hotel offering complimentary breakfast and dinner for a night's stay.
"Yi Po Erh Shih," meaning "One night with Two Meals" in Chinese, was a popular Asian holiday concept during the 1990s, as room stays are bound together with a culinary experience.
Features of the hotel include a 1,200 square-meter Grand Ballroom, a 'Chapel' ballroom to host Chinese wedding banquets and a 5,000-square-meter spa.
The Faye Spa will have two distinct settings – a luxury European-style spa and a Shanghainese bathhouse in a separate garden annex housing 22 traditional Chinese bathhouse suites.
One of the highlights of the hotel is MIA Space, a high-tech cultural space where guests will be able to see life-like 3D images of Shanghai in the past, present and future.
Domestic Chinese hotel brands still have a lot to catch up with their Western counterparts, according to Asia-based market research firm CAP Strategic.
Affluent Chinese travelers do not think highly of domestic hotels as homegrown hotel brands such as Jinjiang and Hanting are perceived poorly by the Chinese.
---