---
Properties / Hotels
Tokyo Station Hotel
One of Tokyo's historic hotels – The Tokyo Station Hotel – will be reopening its doors on 3rd October 2012. The hotel takes up a large part of the historic red brick building that was originally built in 1914 and has been undergoing a complete renovation since March 2006. The hotel is already accepting reservations for […]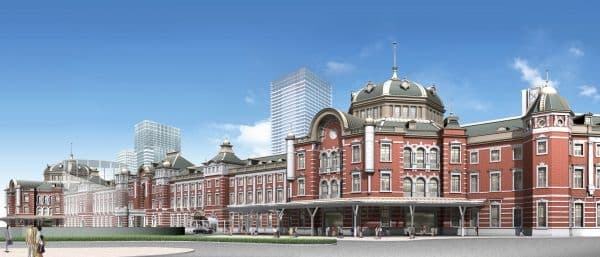 One of Tokyo's historic hotels – The Tokyo Station Hotel – will be reopening its doors on 3rd October 2012.
The hotel takes up a large part of the historic red brick building that was originally built in 1914 and has been undergoing a complete renovation since March 2006. The hotel is already accepting reservations for its wedding and function rooms.
Built in an eye-catchingly un-Japanese style, the building embodied Japan's social and cultural globalization and modernization efforts in the early 20th century.

Hitoshi Fujisaki, general manager of the hotel, said it has a retrospective, elegant atmosphere with turn-of-the-century decor and 21st century hospitality.
"We have kept the shape and exterior of the hotel because the hotel is inside Tokyo Station, which is designated an Important Cultural Property of Japan and is a symbol of the city."
---