---
Properties / Hotels
South Africa's Thirty-Nine Foot High Ngala Treehouse By andBeyond
Surrounded by nothing but a lush south African forest, the luxurious thirty-nine foot high Ngala Treehouse boasts uninterrupted views of the natural landscape.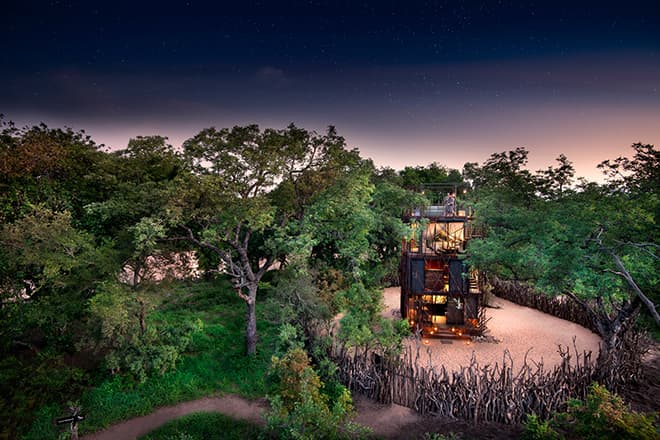 Isolated under a blanket of stars, this luxurious thirty-nine feet high treehouse is a remote yet safe retreat situated in the Ngala Private Game Reserve of Africa. Far from the pervasiveness of technology and artificial light, the treehouse spans across four-levels, surrounded by nothing but a lush south African forest.
South Africa's Thirty-Nine Foot High Ngala Treehouse By andBeyond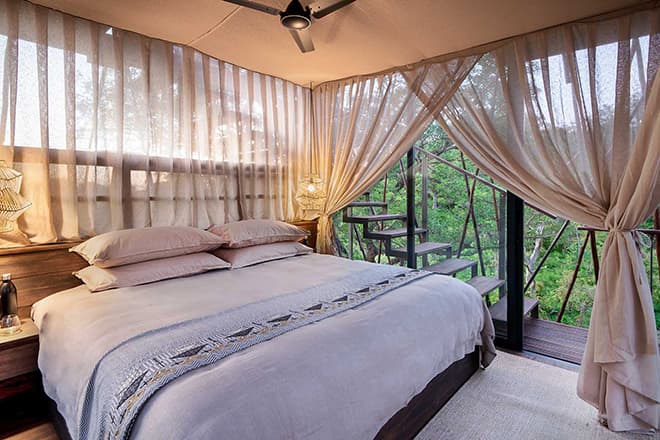 Officially opened to the public in February 2020, the Ngala Treehouse was designed by local multi-disciplinary design agency, Fox Browne Creative, under the direction of in-house architect, Jack Alexander. Constructed in association with the reserve's andBeyond ngala safari lodge and tented camp, the accommodation features 100% solar-powered timber, a rooftop deck with an outdoor bed and lounge, and an indoor bedroom, plus a fully equipped bathroom with an outdoor shower.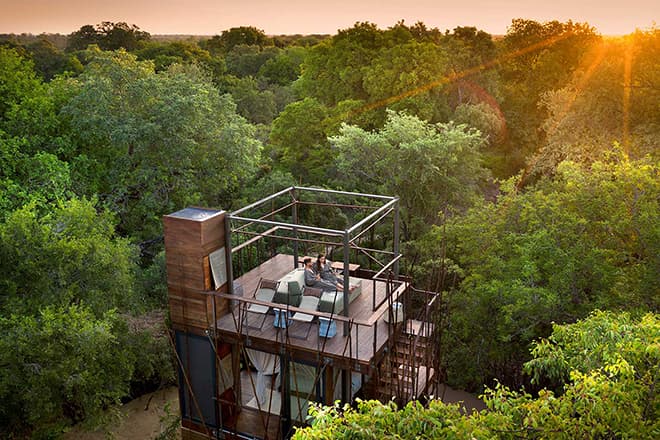 Boasting uninterrupted views of the natural landscape, the reserve shares an unfenced border with the South African wilderness, allowing a vast variety of wildlife such as, lions, leopards, rhinoceros, elephants, and cape buffalos, among many others, to roam the grounds freely.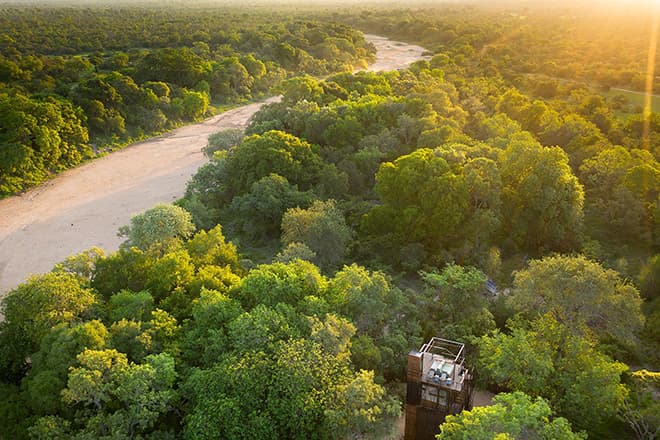 With an array of cottages, houses, tours, and activities, andBeyond currently maintains twenty-nine international lodges and camps in regions such as Asia and South America. Offering discerning travellers a rare and exclusive experience of the natural world, andBeyond prides itself in sustaining the highest levels of safety and comfort with the help of dedicated treehouse attendants.
---