---
Properties / Hotels
Luxury Hotel Group Aman Has Set Its Sight To Open a New Hotel in Japan
Aman Resorts unveiled their plans for an exclusive residential project and new luxury hotel in the Land of the Rising Sun.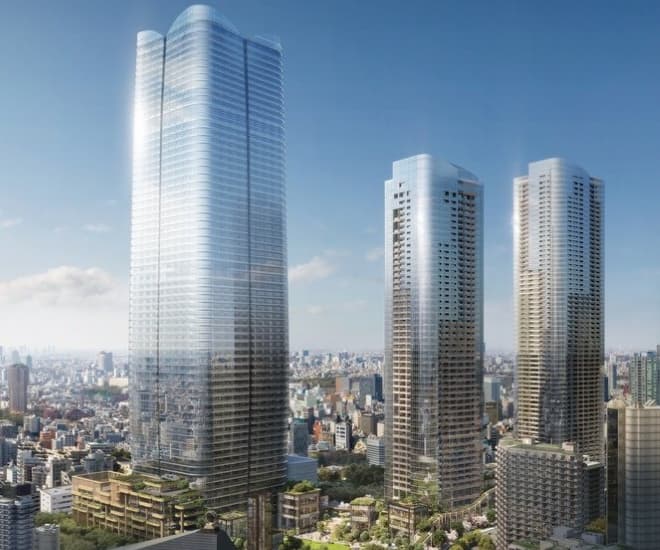 We did a piece on Aman Resorts plans to open its third hotel in New York late last year. Despite the ongoing pandemic, it seems that the luxury hotel chain is determined to expand its collection of intimate getaways and break into Tokyo private residential market with luxury apartments.
Luxurious Experience, Intimate Hospitality
Founded in 1988, Aman's trademark approach to hospitality has been to offer guests an experience identical to the one they would receive when visiting family and friends to create an environment of peace and belonging. It is thus no surprise that they are expanding their holdings to include private residences.
Aman Resorts partnered with leading Japanese developer, Mori Building Co., to work on the Toranomon-Azabudai project. The 8.1-hectare hub is expected to be Tokyo's newest landmark that will revitalise a large part of the city centre. Described by Mori building Co. as a "Modern Urban Village", it aims to be a space in central Tokyo with a multitude of facilities including a hotel, offices, and even an international school, that will bring people closer together.
Aman Residences, Tokyo, is estimated to be completed in 2023 and will be located on floors 54 – 64 of the A District Tower within the Toranomon-Azabudai project. The tower, once completed will be one of the tallest structures in the area, even overlooking the Tokyo Tower. It is designed by Pelli Clarke Pelli Architects, whose projects include Petronas Towers in the Malaysian capital of Kuala Lumpur. Each of the private residences will feature interior design by Yabu Pushelberg.
Residents will have access to exclusive facilities normally found in luxury resorts rather than private housing. These include a Tea Room, a 1,400 square metre Aman Spa, and a Bar and Dining Room run by private chefs.
Treat The Soul
Apart from the collaboration with Mori Building Co., Aman Resorts also announced that their sister brand Janu would be making its Japanese debut in the Tokyo project. Meaning "soul" in Sanskrit, Janu places emphasis on creating a setting optimised for human interaction and social wellness. It is expected to feature the same sophisticated designs associated with Aman Resorts but with the addition of more lifestyle elements such as clubs, bars and restaurants, and meditation sessions. Janu Tokyo is part of a trio of flagship hotels under Aman's new sister brand, with the other two properties located in Montenegro and Saudi Arabia.
To find out more about Aman Residences Tokyo, Janu Tokyo, and the Toranomon-Azabudai Project, head over to their respective websites.
---