---
Properties / Hotels
The Dead Rabbit in New York named world's best bar
Irish-American tavern The Dead Rabbit has been named the world's best bar at a premier cocktail event over the weekend.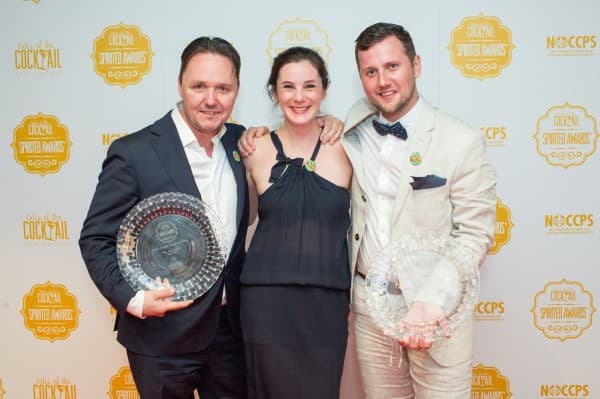 Irish-American tavern The Dead Rabbit, where cocktails hearken "the golden age of American drinking" when the streets of New York were overrun by riotous Irish gangs, has been named the world's best bar at Tales of the Cocktail in New Orleans over the weekend.
Since opening in 2013, the accolades have been pouring in fast and furious for the Water Street bar in New York, where cocktails like Scarlet Lady and Gold Digger — developed after meticulously researching 19th century recipes — allow tipplers to time travel via combinations of Irish whiskey, bitters, sherry and bitters.
Helmed by a pair of Irish men, Sean Muldoon and Jack McGarry, the bar is divided into two spaces: the Taproom, an informal pub on the ground floor that serves craft beer, bottled punch and whiskey; and the Parlor, where mixologists tell the story of 19th century clergyman and reformer Lewis Pease through a narrative of 64 different cocktails.
Because at The Dead Rabbit, recipes are developed to center around a story and protagonist, not just a combination of ingredients.
The same could be said of The Artesian at The Langham hotel in London, which was named best international cocktail bar at Tales of the Cocktail.
Like the Dead Rabbit, drinks menus change seasonally under new themes. Earlier this month, The Artesian launched "Surrealism," a menu inspired by Salvador Dali's "Les Diners de Gala" in which cocktails are served in giant copper ant structures; lit aflame; and spritzed with perfume.
For instance, 'Heaven is for Sinners' is a fermented drink made with Zacapa 23, Furikake, pineapple, mango, tonka and Saison and is served  in hot, molten stone to represent volcanoes in Guatemala.
Winners are voted on by a panel of 100 international experts.
Winners from the 9th edition of Tales of the Cocktail:
World's Best Cocktail Menu: Dead Rabbit, New York
World's Best Bar: Dead Rabbit, New York
Best New Spirit or Cocktail Ingredient: Amaro di Angostura
Best International Bar Team: 28 Hong Kong Street, Singapore
International Bartender of the Year: Ryan Chetiyawardana, London
Best International Cocktail Bar: The Artesian, London
Best International Hotel Bar: Beaufort Bar, The Savoy, London
Best International Restaurant Bar: Blind Pig at Social Eating House, London
Best New International Cocktail Bar: Dandelyan, London
---