---
Properties / Hotels
Ducasse Goes Tropical at W Vieques
November 19th will mark the opening of the brand spanking new W Retreat and Spa on Vieques, the unspoiled island off the coast of Puerto Rico. W Vieques is The first W Retreat & Spa in the Caribbean and is also home to renowned Chef Alain Ducasse's first Caribbean outpost, miX on the beach. At […]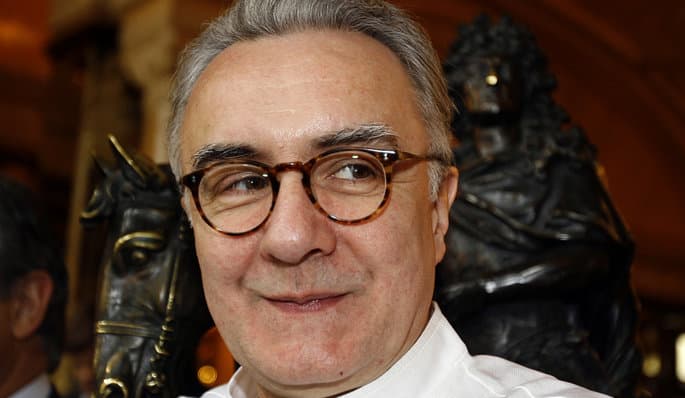 November 19th will mark the opening of the brand spanking new W Retreat and Spa on Vieques, the unspoiled island off the coast of Puerto Rico.
W Vieques is The first W Retreat & Spa in the Caribbean and is also home to renowned Chef Alain Ducasse's first Caribbean outpost, miX on the beach.
At miX on the beach, Chef Ducasse and his executive chef will offer a sophisticated menu, exploring colorful Latino Caribbean flavors with an artful French twist.


Ducasse's cooking has always been rooted in the coastal flavors of the Mediterranean, from the Basque country to the French Riviera and on into Italy.
Inspired by this passion, the menu at miX will feature light, refreshing dishes that highlight only the finest ingredients from land and sea, expertly prepared and creatively presented.
Chef Alain Ducasse is one of the world's most decorated chefs and the only chef in the world to own and operate three signature restaurants each honored with three Michelin stars.
"Mr. Ducasse's culinary empire seems to know no limits: his chain of 20 restaurants now extends from Paris to, most recently, Osaka, where he opened Le Comptoir de Benoit, a French bistro with an Asian twist, last fall." (nytimes)

www.whotels.com/vieques – Photo REUTERS/Eric Gaillard
---