---
Motoring / Yachts
Claydon Reeves debuts 80m 'Remora' superyacht
UK-based design consultancy Claydon Reeves has unveiled an 80m superyacht christened 'Remora' at the 2010 Monaco Yacht Show. The sleek craft is characterized by a narrow plumb bow, highly resolved, dynamic, taut surfaces and concave glass angling to its tapering stern. The elaborate structure of the sundeck is a nod to Spanish Modernisme architect Antonio […]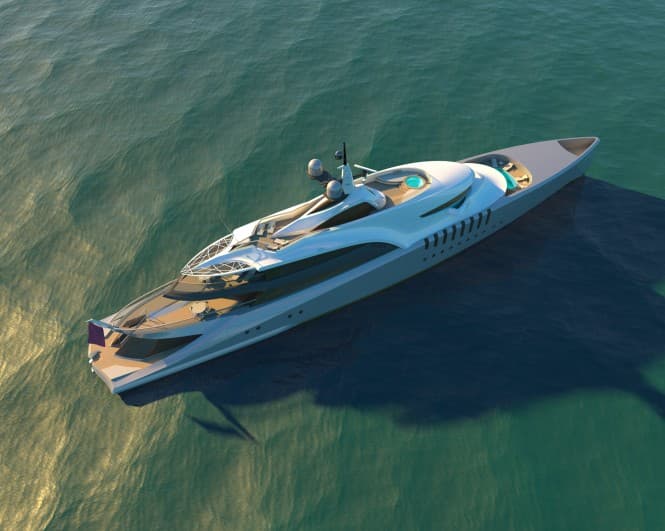 UK-based design consultancy Claydon Reeves has unveiled an 80m superyacht christened 'Remora' at the 2010 Monaco Yacht Show.
The sleek craft is characterized by a narrow plumb bow, highly resolved, dynamic, taut surfaces and concave glass angling to its tapering stern.
The elaborate structure of the sundeck is a nod to Spanish Modernisme architect Antonio Gaudi and an indication of Claydon Reeves' aesthetic ambitions.

A strong emphasis is placed upon the interplay of concave and convex surfaces to create intriguing reflections and highlights.
From the front the Remora resembles the Philippe Starck-designed superyacht 'A'.
The yacht's interior consists of vast architecturally interesting spaces including a double height main deck mezzanine, soaring forward public areas and duplex guest suites.
The Owner's suite features a private deck aft of the bridge for a truly seigneurial experience.
The yacht's high tech looks are matched by the equipment in its engine room: a state-of-the-art diesel electric propulsion system mated to a pair of azimuthing drive pods.
Via James List
---