---
Motoring / Cars and Bikes
Rolls-Royce Celebrates Record 2008 Result
Billionaires may have shed wealth during the global financial meltdown but they're snapping up models from the world's most expensive luxury car brand in record numbers. Despite the million-dollar-plus price tags, Rolls-Royce last year posted its best sales in 18 years, selling 1212 cars globally. And the BMW-owned British brand could triple sales next year […]
Billionaires may have shed wealth during the global financial meltdown but they're snapping up models from the world's most expensive luxury car brand in record numbers.
Despite the million-dollar-plus price tags, Rolls-Royce last year posted its best sales in 18 years, selling 1212 cars globally.
And the BMW-owned British brand could triple sales next year with the arrival of a new model.

The biggest challenge for Rolls-Royce, though, is not the recession but other luxury items.
"There are so many competitors for RR that are not necessarily cars; a second car, a helicopter, replacing the yacht," says Rolls-Royce chief executive Tom Purves. "In our customers' minds those are all things that could prevail."
Or in the case of Rolls-Royce's new $700,000 baby limousine, the Ghost, it could be a watch or piece of jewellery.
Rolls-Royce's director of sales and marketing, Graeme Grieve, says the car, due early next year, will attract new buyers, with 85 per cent of prospects new to the brand.
"[A car like this] is pocket change," he says. "Most of our customers will have something on their wrist that's more expensive than this."
Read the full article @ Watoday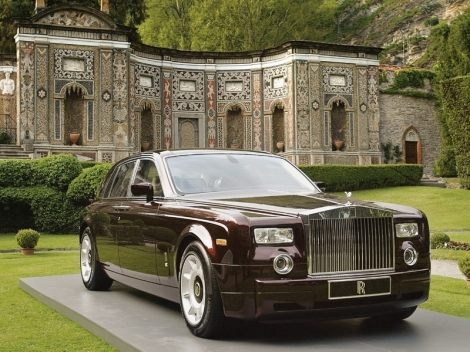 ---