---
Motoring / Cars and Bikes
Mini Beachcomber Concept
A buggy-styled Mini with an open top and removable doors made its debut at the Detroit motor show yesterday. The four-wheel drive model has no conventional roof, and its doors can be taken out entirely to remove any elements that might limit the intensity of drivers' contact with the outside world. Let's hope the occupants […]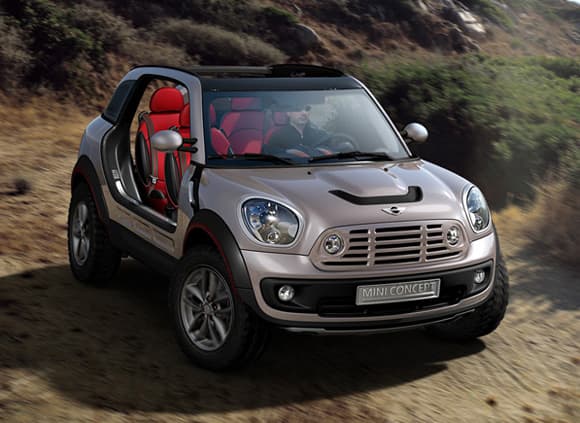 A buggy-styled Mini with an open top and removable doors made its debut at the Detroit motor show yesterday.
The four-wheel drive model has no conventional roof, and its doors can be taken out entirely to remove any elements that might limit the intensity of drivers' contact with the outside world.


Let's hope the occupants keep their seat belts on at all times…
When it does finally hit the market, the four-seater Beachcomber is expected to be called the Countryman.
---