---
Lifestyle / Alcohol
The Glenrothes: In Quiet Pursuit Of Success
Michelin-starred Sommer and The Glenrothes share founding principles of collaboration, quiet confidence and determination.
The Glenrothes has been making whisky quietly and without compromise since 1879, and it is best known for its rich and rounded single malt — handcrafted by a community of whisky makers.
But it all started with two men with a love for whisky and a story to tell.
James Stuart was a corn factor and the owner of the Mills of Rothes, which supplied grains to the neighbouring distillers. Stuart was also passionate about whisky and had dreams of building a new distillery in his hometown of Rothes, in Moray, Scotland. Reverend William Sharp, on the other hand, was a priest in the nearby village of Archiestown. Sharp cared for his community and saw how the distillery could provide jobs for them — he was determined to help turn his partner's dream into reality.
These dreams, however, were dashed when the 1878 financial crisis put a halt to the completion of the distillery.
Nonetheless, the men's steely resolve and bold curiosity to create an extraordinary single malt whisky never wavered. They eventually raised just enough funds to complete work and the new The Glenrothes Distillery was born in 1879.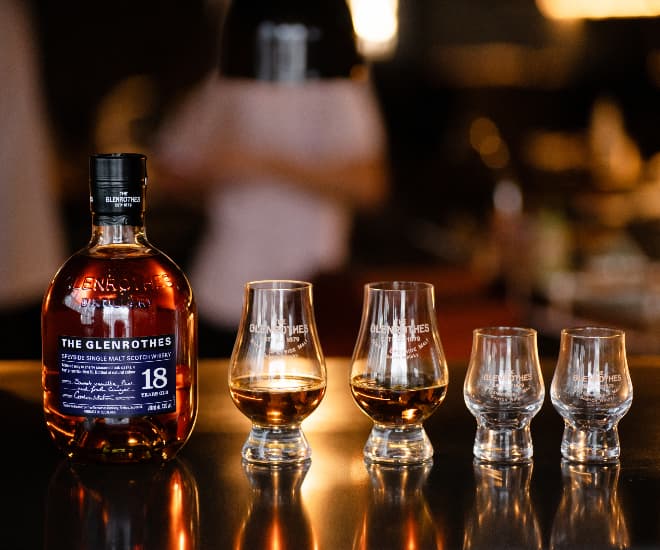 The humility and resolve that developed from surviving the crisis armed Stuart with the quiet confidence and single-mindedness to produce the finest single malt possible.
He based it on four founding principles — having access to a nearby source of water to ensure the excellence and purity of his new make spirit, a slower than usual distillation to make the mellower single malt, and the best sherry seasoned casks to provide a wider range of flavours and a whisky always bottled at natural colour.
These principles, coupled with the spirit of collaboration, has made The Glenrothes an international brand found in many major markets today, so much so that it is affectionately known as the hidden house of globally coveted whiskies.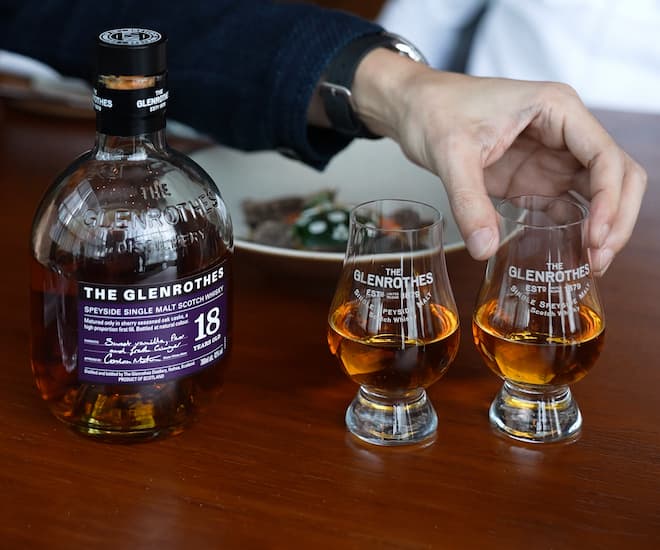 Sommer
Sharing a similar quiet confidence as The Glenrothes is another story about two men and a restaurant located far from the sleepy town of Rothes.
Sommer is a newly minted One-Michelin-starred restaurant, opened early in 2021 in a discrete residential address at Marina Bay, Singapore.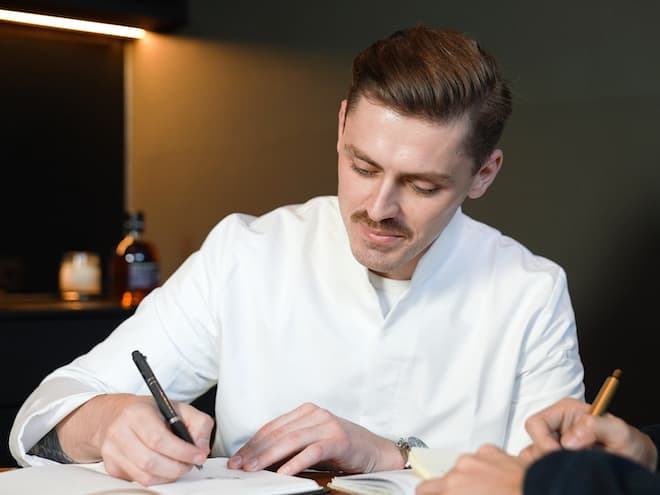 Chef Lewis Barker, who heads the restaurant, knows something about collaboration and quiet confidence, too. Born in England, he started cooking for his family at 11 and later blossomed under the tutelage of Anthony Flinn, the first British chef to have been paid for working at the world-renowned El Bulli in Spain. Chef Barker's bold curiosity to better understand diverse culinary experiences has taken him to Spain, Australia and now to his first Southeast Asian posting in Singapore.
The 27-year-old continues to develop his explorative spirit, appreciating nature's diversity and carries on the unrelenting commitment to marry ingredient, texture, aesthetic and flavour for his fresh but bold take on contemporary European cuisine.
The Glenrothes values nature too. It is one of the few distilleries in Scotland to have its own sources of water for production, processing and spirit reduction located on the estate. The pure spring waters that surround the local streams are essential for cooling and maintenance of its production processes. Knowing the source of its water helps in ensuring the taste and character of the whisky.
In Sept 2021, just nine months after it opened, Sommer was awarded one-Michelin star. One of the contributing factors of Chef Barker's success is his collaboration with Norman Hartono.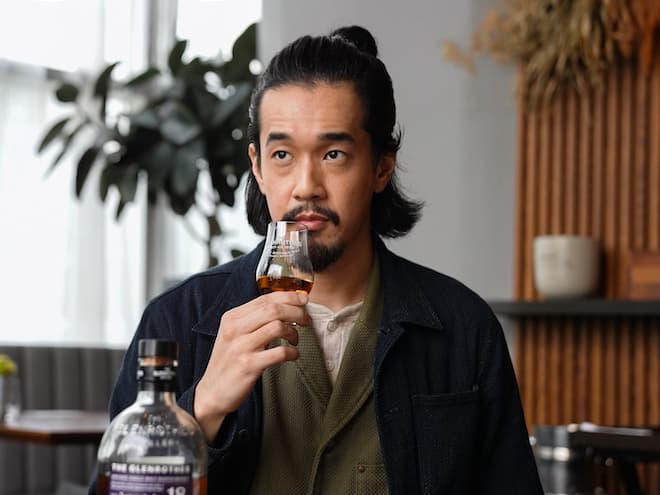 Norman Hartono, 31, is the Creative Director at F&B consultancy, Ebb & Flow, where he collaborates with Chef Barker to take his restaurant concept and transform it into a visual experience.
Norman comes from a long line of famous restaurateurs — he and his singer brother Nathan Hartono are the grandsons of Tunglok Group founder Tjoe Ji Nan. He also trained and worked in the family business for several years and eventually earned his stripes when he launched Dancing Crab, Dragon Chamber and Lokkee, adding his own contemporary spin on Chinese food to TungLok Group's list of over 40 restaurants in Asia.
Nonetheless, both men faced challenges at Sommer.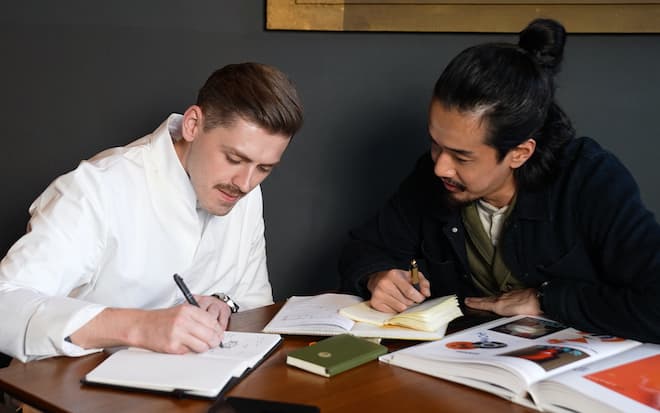 Sommer is Chef Barker's first restaurant as Head Chef, and Norman's first fine dining restaurant he has ever worked on. But a common vision and determination laid the foundation for a successful collaboration.
"Creating the brand involves understanding Lewis' personal aesthetic and tastes," says Norman. "Any design theme has to be centred on its food, but what's important is also the research process and conversations that determine the look and feel of the brand. It's magic when it all comes together "
What determines the taste of The Glenrothes is the whisky's slow distillation process, which eliminates more impurities and allows for the production of a lighter and fruitier spirit, which is more delicate overall. There's also a kind of magic in how the newly made spirit is carefully nurtured in its tall copper stills at the distillery for longer than usual, which helps to produce a lighter, fruitier spirit that forms the signature style of The Glenrothes single malt.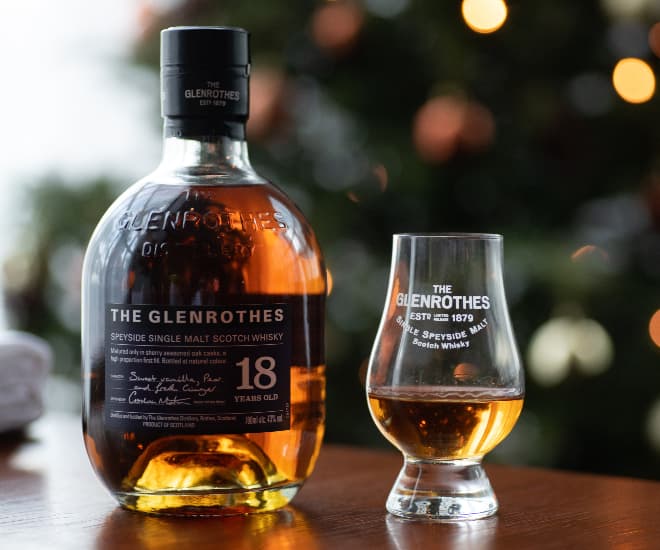 Much like its process, The Glenrothes quietly goes about making its whisky without fanfare, just like how Sommer's signature style is relaxed dining, but without compromising on the quality of its food.
"Relaxed fine dining is making a diner feel like you're in your own living room," Chef Barker explains. "I want them to feel comfortable enough to talk to the person next to you. There are no tablecloths, the music playlist is easy and our service is very attentive but not stiff. That's relaxed dining."
Chef Barker selects only the best produce and elevates them into a dish that shows respect, technique and artistry. "I am very lucky to have direct access to exceptional produce straight from the source, and some of it is flown in from Japan twice weekly," he adds. "We go through a long process of trial and error for each dish, where every element and flavour component is carefully considered for its role in the entire experience. Sommer is "fine" dining, and that means excellent produce that is cooked well, and tastes great. These experiences define relaxed fine dining for me."
James Stuart and Rev William Sharp would have appreciated Sommer's quiet pursuit of success. After all, their sense of single-mindedness and quiet confidence to produce the best single malt has stood the test of time.
Even with a population of just over a thousand residents and a few road signs that are Rothes, there is nothing unexceptional about its immaculate rich and rounded taste of its single malt, lovingly made by the future generations of the community the founders so cherished.
For more information about The Glenrothes, visit theglenrothes.com. Learn more about Sommer at sommerdining.com.
---