---
Lifestyle / Alcohol
Moët Hennessy sales fall by a third
Decanter reports that Moët Hennessy Champagne sales were down 35 percent in the first three months of this year. The LVMH drinks arm owns many of the biggest brands in the category such as Moët & Chandon, Veuve Clicquot, Ruinart, Mercier and Krug The company said revenues from its Champagne and still wine business fell […]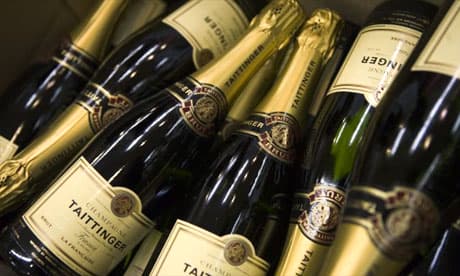 Decanter reports that Moët Hennessy Champagne sales were down 35 percent in the first three months of this year.
The LVMH drinks arm owns many of the biggest brands in the category such as Moët & Chandon, Veuve Clicquot, Ruinart, Mercier and Krug
The company said revenues from its Champagne and still wine business fell 22% in the first quarter to €197m.

"There's not much to celebrate these days, so the end demand is not that great," said LVMH finance director Jean-Jacques Guiony.
The decline is in line with official shipment figures from the CIVC (Comité Interprofessionnel du Vin de Champagne), which showed a 34% fall in volumes in the first two months of 2009.
---